Xie Xie Trump.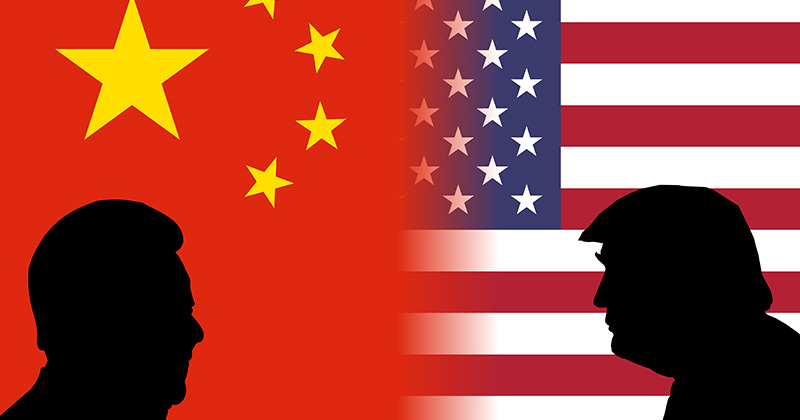 Social media continues to be an influencer in markets. In the last day we have seen big moves in the market in response to a tweet made by President Trump regarding China. In this week's comment, we take a look at the markets it has influenced.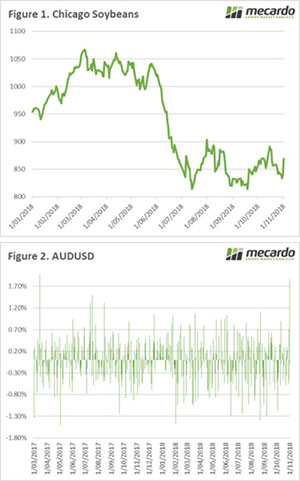 Donald Trump announced (through twitter) positive discussions with his counter part in China, Xi Jinping. During Trump's election campaign, he had alluded to his desire to change the trade relationship with China. This resulted in the announcement of various tariffs by the US and counter escalations by China.
The biggest impact to the US was with agricultural products, especially soybeans. This resulted in US soybeans becoming uncompetitive versus other origins. This was covered in the article 'What do US soybeans and the Socceroo's have in common?'.  The Trump tweet has resulted in expectations that positive trade talks would result in an improvement in soybean exports which have been languishing of late. This resulted in strong rally in soybean prices (figure 1) of 4%.
It is important to note that at this stage, the relationship could easily change direction with little notice. As we have seen, the US president has been volatile at times. It's not over yet.
Yesterday the A$ rose 1.87% rising from 0.7073 to 0.7205. This was its biggest daily jump since March 2017 (figure 2). The expectations of a thawing relationship between Trump and China, along with a positive Australian trade balance for September which was strongly above expectations.
The increase in the A$ technically makes Australian wheat less competitive from an export point of view, however at present we are well above other origins at present. The stronger dollar will provide some benefits for imported products.
What does it mean/next week?:
Trump could easily change his mind and go stronger against China. This would result in any gains and positive sentiment being lost.
The USDA will released their WASDE report next week, giving an indication of the final results of the season from the northern hemisphere.
This week also saw an increase in US wheat export sales (582.5kmt vs exp 200-500kmt), will we see this repeated for a second week?