A royally good down pour is the Prince-iple talking point in the market.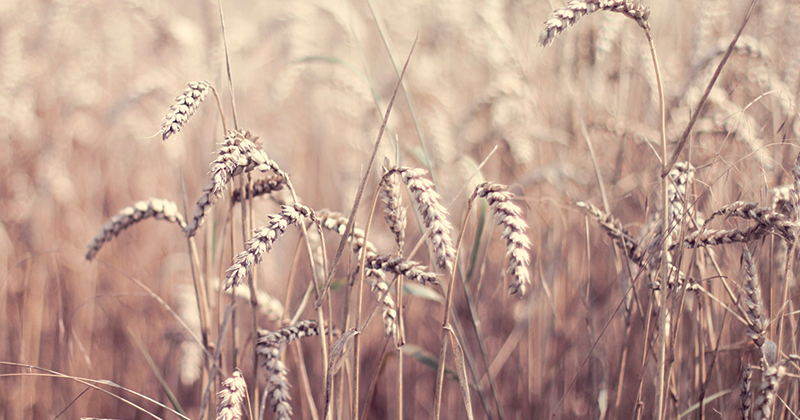 Grain producers in NSW and QLD have been constantly harried this season, as promising weather forecasts fizzled to nothing. So far October has received the crown for rainfall in many places which has provided much-needed confidence to summer croppers (and consumers).

The Chicago wheat market has closed the week with three straight losses. The rapid pace of Russian exports is pressuring US values (Figure 1). There were concerns throughout the past three months that Russian production would be poor and would result in export curbs. However, this seems increasingly unlikely as the estimates place the crop at either their 2nd or 3rd largest wheat crop.
It is likely that export demand will switch to the US in late 2018 / early 2019 as Russian supplies dry up.
The Russian government is also in the process of selling their stockpiles to the domestic market and have announced that they will not purchase any 2018 harvest wheat. This is not necessarily an issue for Russia at present, however, a poor 2019 will require them to enter the market to support domestic consumers.
At a local level, the recent rainfall has grabbed the attention of the trade. In the past week, many parts of NSW/QLD have received >50mm, this has provided a degree of confidence in the summer sorghum crop.
The BOM has forecast similar downpours over the next week, this will encourage paddocks with previously lower moisture profiles to support planting. At present acreage available for seeding is very high, however there are concerns around seed availability. Despite the positive outlook there is still a long way to go.
The positive sentiment led to the ASX contract sliding A$8 or 2% (Figure 2). The next month will see more surety of the crop with the full extent of the impact the dry September and frost has had on the crop will be determined. The range of estimates from the crop range from <10mmt to 16mmt, clearly a surprisingly low number will cause prices to rally.
What does it mean/next week?:
Harvest is in progress in parts of the country. The reality is that crop forecasts are a very inexact science and the reality will be unveiled when the lie detectors get into the paddock.
The big focus of the next two weeks will be whether the forecast rainfall eventuates. If realised, it will provide some comfort to summer crop producers and many grain consumers.