A sigh of relief for sale season opener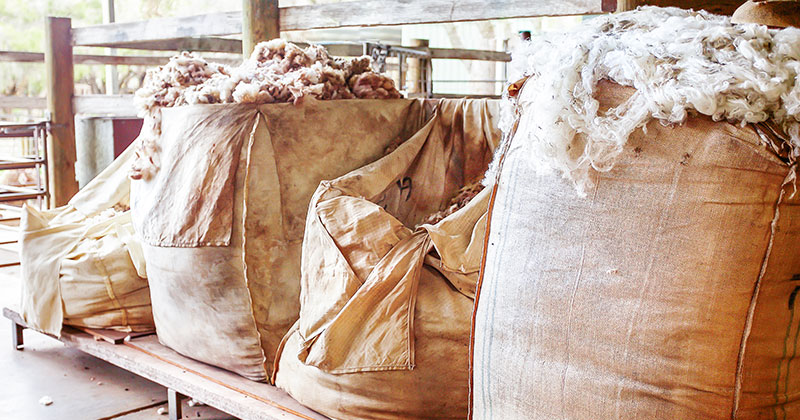 It was almost possible to hear the audible sigh of relief from buyers & sellers when the wool market began the official 2019/20 season with a "much welcomed positive result". AWEX reported that after June posted the 2nd worst result in AWEX history (since '95), the market ended in positive territory for the week.
The Eastern Market Indicator (EMI) fell back slightly on Wednesday but by the close on Thursday had found an 8 cent gain to end at 1723¢/kg clean. The Australian dollar pushed back up through US 70 cents for the first time since early May, quoted at US$0.704.
AWEX report that while the opening sale is generally large as producers clear stocks held across financial years, this offering was well down on previous seasons. In fact, the offering was down almost 13,000 bales or 29.4% compared to last year.
While the lower flock number and drought influence on fleece weights are factors in this reduced supply, the strong prices over the past season have encouraged wool growers to sell wool rather than store in brokers sheds. Not-with-standing the recent high pass-in rates, the market at present is operating on record low volumes.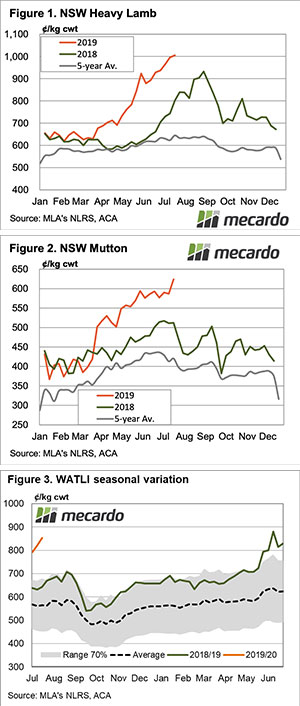 30,991 bales were offered at Sydney, Melbourne & Fremantle, just 2,000 more than last week. The pass in rate across the selling centres pulled back significantly to 6.3% for the week (20% last week), with Fremantle sellers only passing-in 8% compared to last week's +30%. This meant that 29,046 bales were cleared to the trade, almost 6,000 more than last week.
There is a somewhat absurd tone to this market, last week buyers pulled the EMI back 51 cents, growers passed in 20%, and just 23,332 bales were purchased by the trade. This week, EMI rallies 13 cents, Pass-In rate drops to 6% and 29,000 bales were purchased by exporters. This suggests that there is little strategy on behalf of either buyers or sellers, with a "short-term" approach dominating.
Crossbreds were the only section to not rise, holding last weeks levels, while Cardings in the eastern selling centres were stronger, however, the West was cheaper.
The week ahead
Next week a combined offering of almost 35,000 bales is rostered across all selling centres in the leadup to the winter recess.
A good lead indicator for demand into next week was the strong finish to the Fremantle sale, after posting a 16 cent rise on day one, it followed up with a further 19 cents on Thursday.