After the falls, could we be finding support?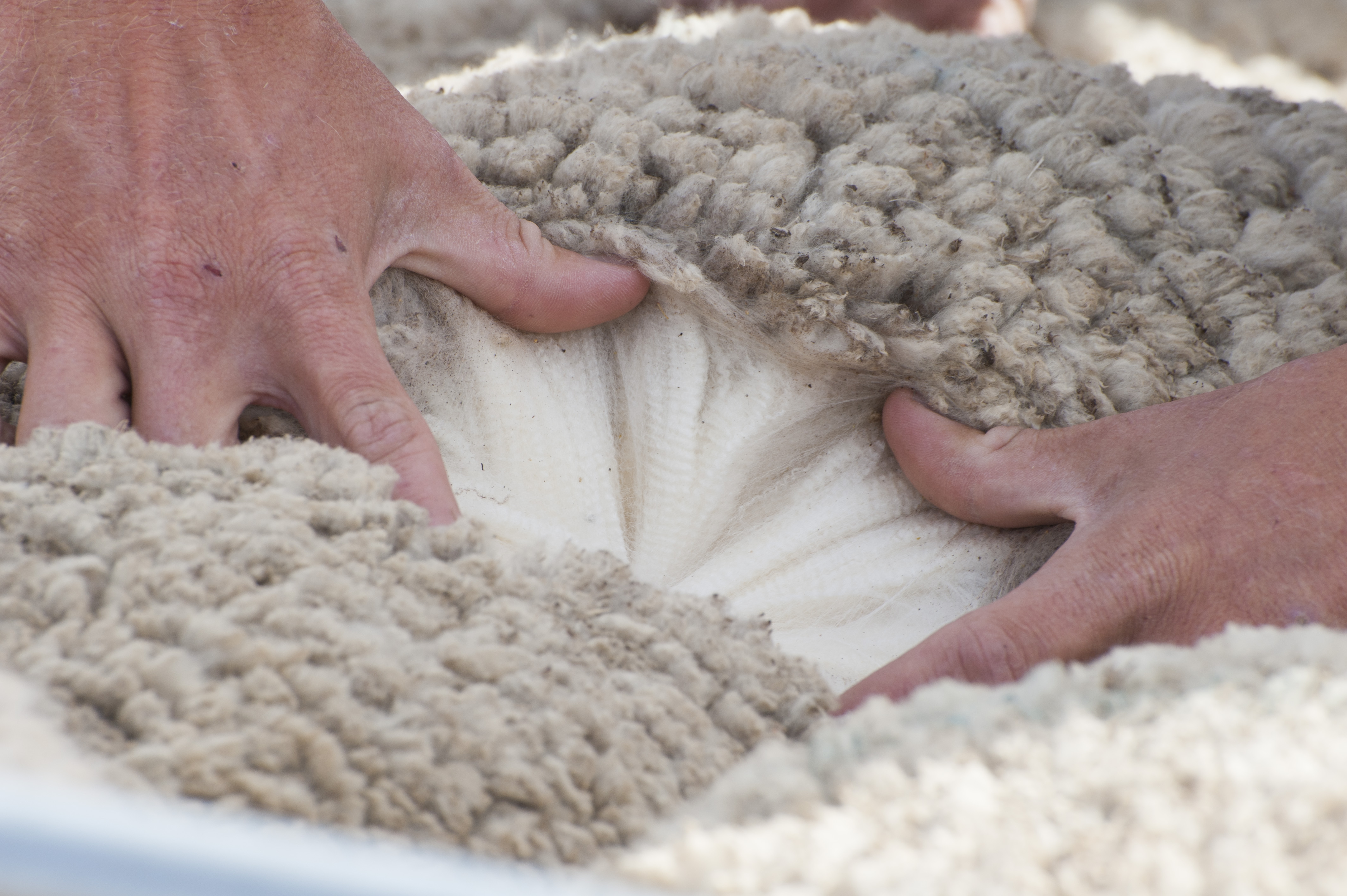 The wool market continued to retrace this week with most of the falls coming at the beginning of the selling before stabilising towards the end.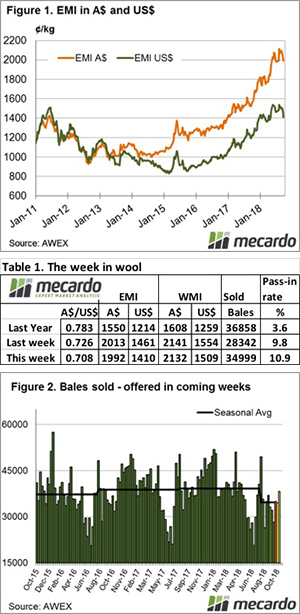 The Eastern Market Indicator (EMI) fell 21 cents for the week, settling below 2,000 cents for the first time since early August, to end the week at 1,992 cents in AU$. The EMI in US$ terms produced a bigger correction, falling 51 cents to finish at 1,410 US cents (Table 1).
A softer Au$ helped the market, by the end of sales it was quoted at US$0.708. This is the lowest it has been on close since January 2016.
In Fremantle, the market lost ground on Wednesday where the WMI fell 26 cents but posted a more positive result on Thursday, gaining 17 cents to end the week at 2132 cents.
The Pass-in rate again stayed in double-digit figures, with 10.9% of the total offering passed. This resulted in a clearance to the trade for the week of 34,999 bales, with 4,262 bales passed. This produced an increased dollar value for the week of $84.02 million, with a combined value of $113.84 million so far this season.
In the nine auction weeks since the winter recess, 312,213 bales have been cleared to the trade, 39,451 fewer than the same period last year. The average shortfall cleared to the trade compared to the same time last year now sits at 4,386 bales per week fewer (Figure 2).
We often look to Fremantle as a guide to next week due to the later finish to sales, and this week it is providing a positive view. After consecutively falling days by the end of the week buyers were showing support, with AWEX noting that all types including skirtings found support.
Crossbreds were also impacted by the falls with the exception of 32 micron which was slightly stronger.
Cardings continued there slide south with a further 35-50 cents lost across the selling centres this week.
The week ahead
A further reduced offering of 34,467 bales should provide some level of support for the market.
The final day was much steadier than the early part of the selling week, so a return from some processors can be expected to support these levels.