All fibres enjoyed gains on strong demand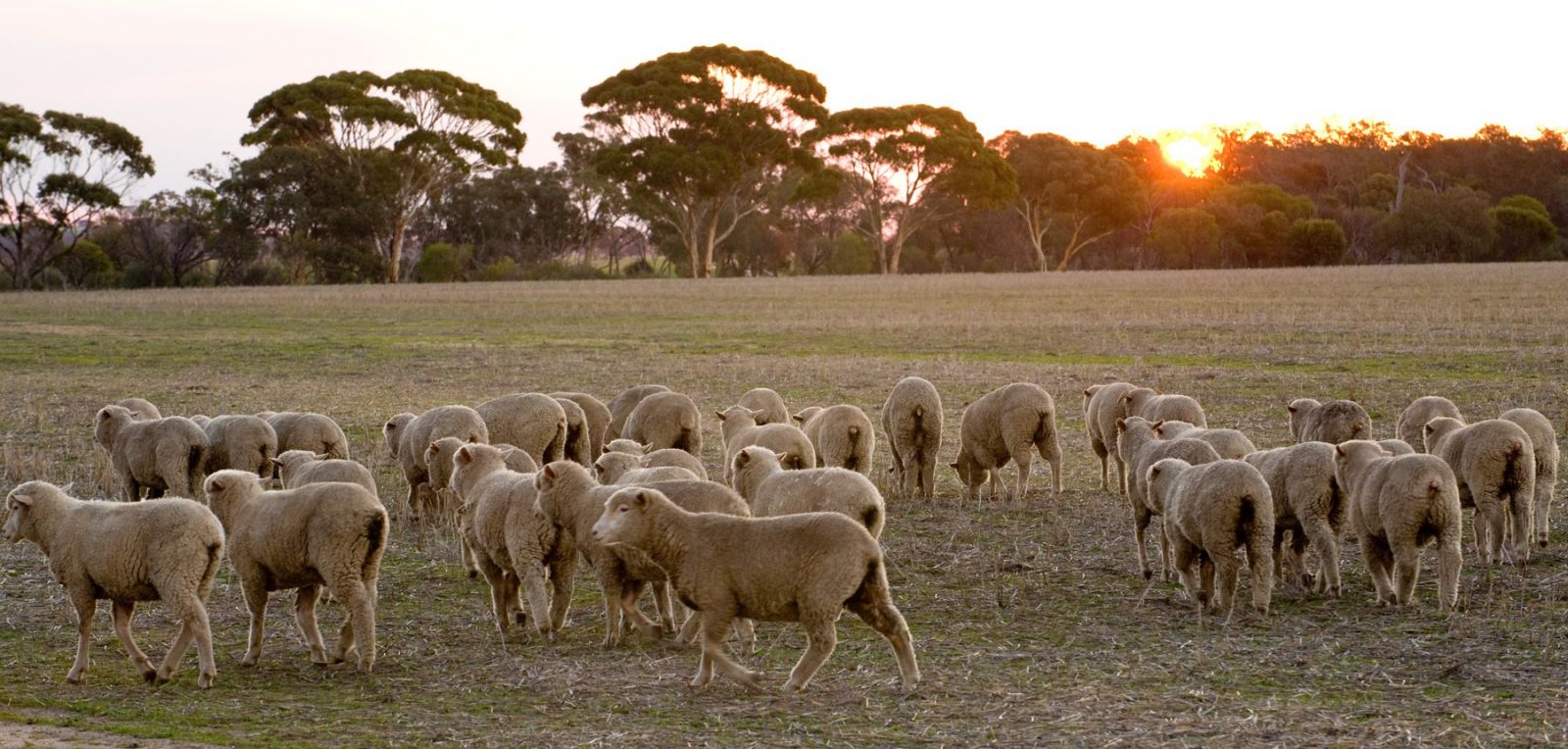 Wool broker reports of solid demand from Asian and European buyers saw every category of fleece gain ground this week and pushed the EMI to 1500¢, even the coarse fibres enjoyed some of the action with rallies between 20-30¢ experienced in some crossbred categories.


The broad-based demand evident in the higher EMI in both local and US$ terms, gaining 51A¢ and 33US¢, respectively. The EMI not the only indicator to crack $15 this week with the WMI posting a 65A¢ rise, or 44¢ in US$ terms – Figure 1.
Both Wednesday and Thursday saw gains across the board with some of the finer fibres experiencing rallies in excess of 50¢ on a day. Standout performers for the week included 18mpg in Melbourne, up over 100¢ and Sydney 17.5 mpg not far off that with a 94¢ gain.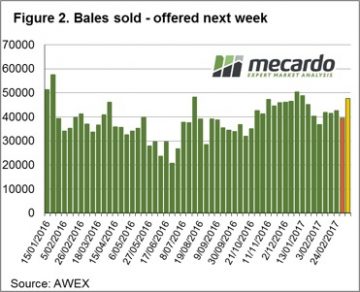 Some exporter reports of just not having access to enough wool to sell at the moment really fuelling the surge. A total of 40,626 bales offered this week with 39,461 sold on the red-hot demand kept the pass in rate contained to 2.9% – Figure 2.
The gains in the physical market spilling over into the Riemann Wool Forward market this week with a flurry of activity as growers get set on some healthy forward levels.
Figure 3 gives an indication as to the current mid-point forward prices for a selection of microns out until May 2018 for those that want to consider levels to get a hedge in place.
The week ahead
Next week we have just under 48,000 bales listed for sale with trading schedule over three days in Melbourne and two days for Sydney/Fremantle.