All harvests eve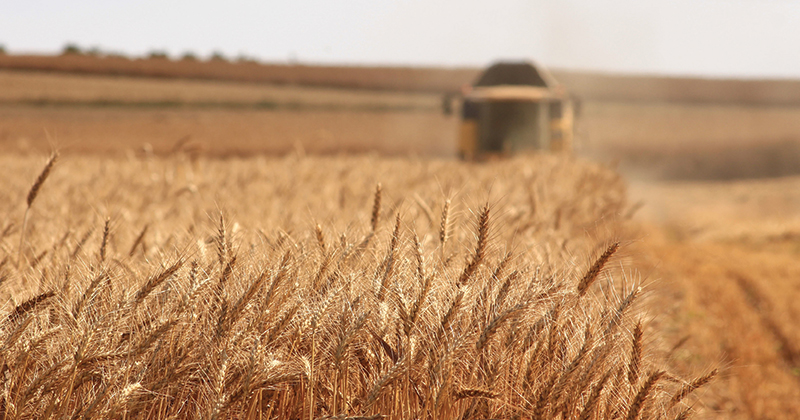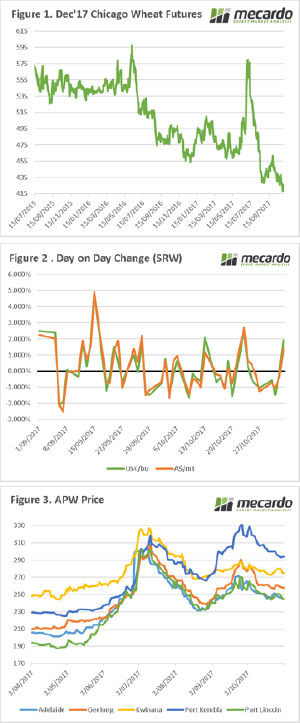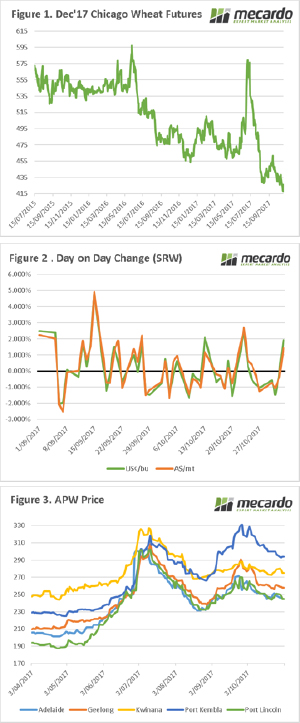 Australian is on the cusp of being full blown harvest, with all states (ex Tasmania) showing some activity. In the coming weeks, harvest proper will be upon us, and we will start to see how accurate the crop forecasts have been.
The futures market saw a sharp drop mid week, with the December 2017 contract falling to contract lows (fig 1). This follows the seasonal pattern which has emerged over the previous two years "Wheat seasonality". The lack of fresh data, along with a global glut of wheat has given rise to a continued bear market. However, overnight we saw a strong rally (fig 2) which recovered most of the losses of the past few days. This was likely a result of speculators taking profits from short positions, potentially (or hopefully) a sign that the market may be reaching a floor.
The bulk of the harvest is currently centred around NNSW, Queensland, Geraldton & Esperance. In the coming weeks it will move into full swing in the other areas. At present there have been some surprises, with growers getting better results than expected in Qld & NNSW, however the outcome is still going to be well below average.
In local pricing (fig 3), the benchmark APW1 price has seen falls of 1-2%, with South Australia seeing the largest falls. The market however continues to show very strong basis levels, and there are potential downside risks as outlined in our article, "Let's look at historical basis". The lack grower forward selling this season, could lead to a pressure on harvest pricing, which we have seen in recent years.
As more certainty on production comes to light, it is advisable to consider trading some physical wheat, as a cover for if basis levels do fall.  At present due to the unknown quality profile, it is prudent to continue to utilise multigrade contracts.
Next Week
In the next week the November WASDE report will be released, it is not expected to bring many surprises and the market will continue to have a neutral to bearish tone. It is unlikely that large market rises will occur prior to the start of the northern hemisphere risk market.