All systems go for the wool market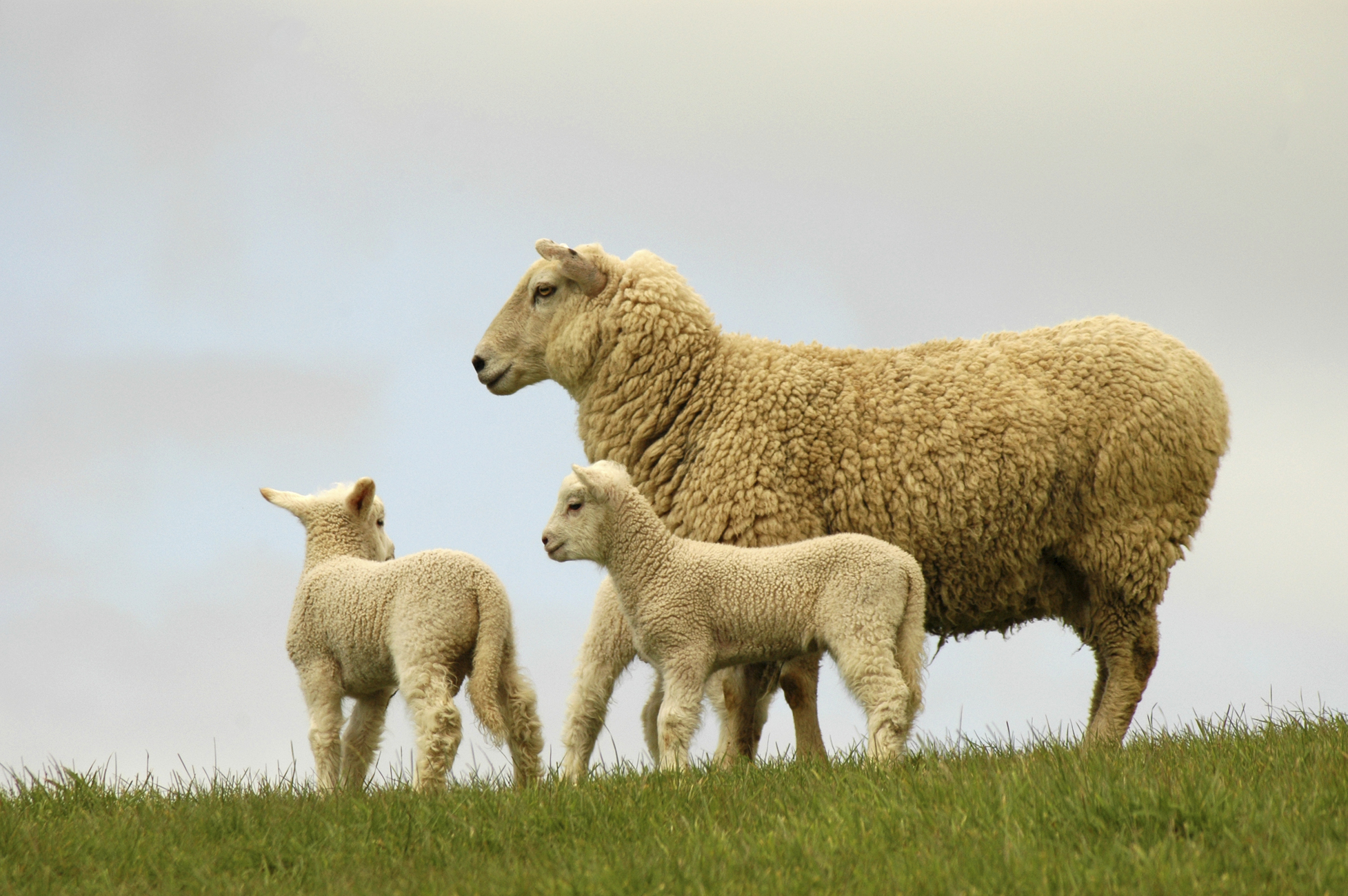 The wool market bounced out of the blocks this week, from outset the buyers were forced to compete vigorously to secure any volume. A weaker Au$ assisted but there was no denying the urgency of the buyers as they bid up.
The Fremantle market got a mention last week, and the positive sentiment it left on the previous weeks market certainly carried through to the open of this week.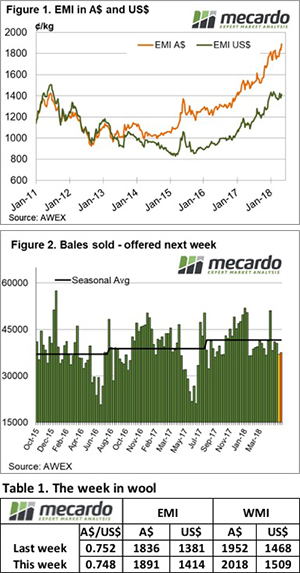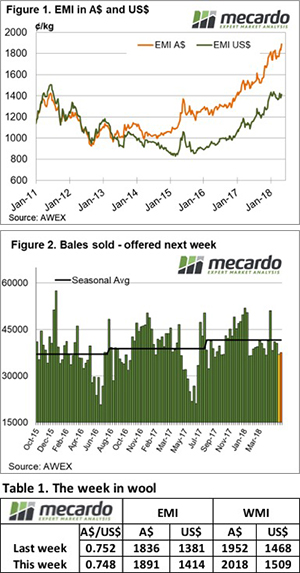 With a smaller offering compared to last week of 42,794 bales, the Eastern Market Indicator (EMI) gained 55 cents to 1891 cents, while in US$ terms the EMI was up 33 cents over the week to settle at 1414 cents (Figure 1). In the Fremantle sales, the Western Market Indicator (WMI) rallied 45 cents on the opening day and a further 21 cents on Thursday to end the week at 2018 cents. This easily surpassed the previous record of 1965 cents.
The AU$ was softer, trading around the US$0.748 mark, slipping below the US$0.75 cent support mark.
In line with the stronger market in general, the pass in rate fell to 2.3%. Growers and brokers stepped up and delivered to a strong market resulting in 37,842 bales eventually sold, with only 886 bales passed-in.
Crossbreds also posted gains although more restrained than the rest of the market, while the cardings also felt the increase in the general market and lifted.
Skirtings were reported extreme for selected lots, with reports of 40 to 50 rises at the open which carried through the week.
With just over 36,956 bales sold this week, (season's average 41,541) we expect supply will continue to be front and centre in buyer's minds. There are 37,496 bales rostered for next week, however the roster falls to an average of 34,793 bales for the following weeks.
The week ahead
The demand looks solid, supply is tight and getting tighter and the currency looks like it wants to help also. This all points to a positive short-term outlook for wool.
We can only repeat last week's outlook, this is a good time to be selling wool and it looks like the market still wants to improve.