An end to the winning streak for some but not all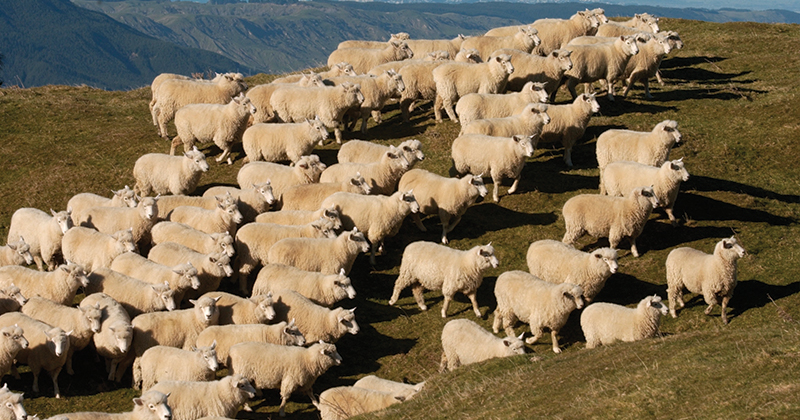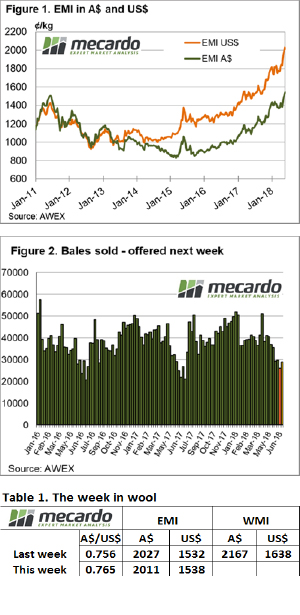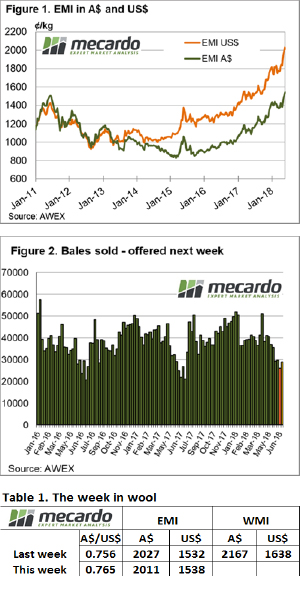 For the last month the wool market has gone from strength to strength, but alas, the upwards stream has come to a halt. That is, unless you look from a US$ perspective. Despite the small offering due to no sales in Fremantle, most categories retracted from the outset on Tuesday.
In Australian dollar terms the Eastern Market Indicator (EMI) pulled back 16 cents on the week to close at 2,011 cents. The news wasn't all bad though, the Aussie dollar lifted back above US$0.766 during the week on the back of strong GDP data to trade at a six-week high. This lent to the EMI in US$ terms lifting 14 cents to hit a new record of 1,547 cents on Wednesday, only to retract back 6 cents to 1,538 cents on close (Figure 1).
26,942 bales were offered to the trade this week from the two sale centres. This was the smallest offering that we have seen this season. 3.6% of the offering was passed-in, meaning 25,973 bales were cleared to the trade.
Finer microns experienced the largest losses in the falling market. 17 to 19 micron wools were down on average 40-50 cents in both Sydney and Melbourne. AWEX reported that 21 micron and coarser wool attracted very strong demand. As a result, medium fibres saw negligible drops to 15 cent gains across the market.
Most crossbred categories experienced slight corrections of up to 15 cents. Merino skirtings were not exempt from this week's losses, generally declining 20 to 40 cents.
Unlike previous weeks, buyers weren't willing to stand for poorly prepared lines. Discounts were received on lower style and spec lines.
Cardings were in short supply and managed to hold onto last week's prices.
The week ahead
Next week we are back to a full roster with sales in Sydney, Melbourne and Fremantle. 28,956 bales are expected for week 50 of the selling season (Figure 2).