And so, it begins…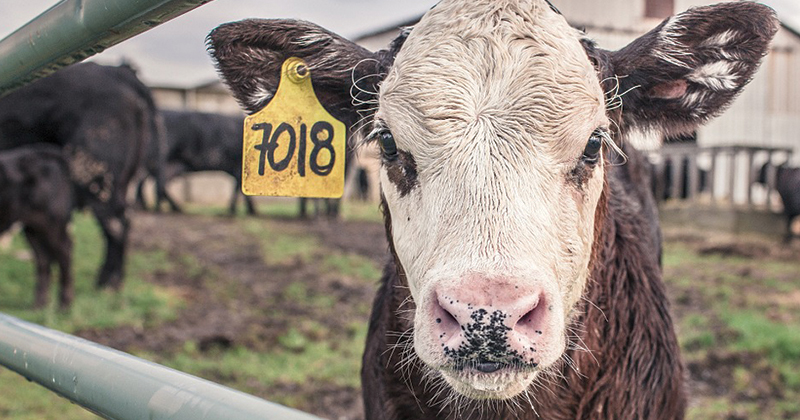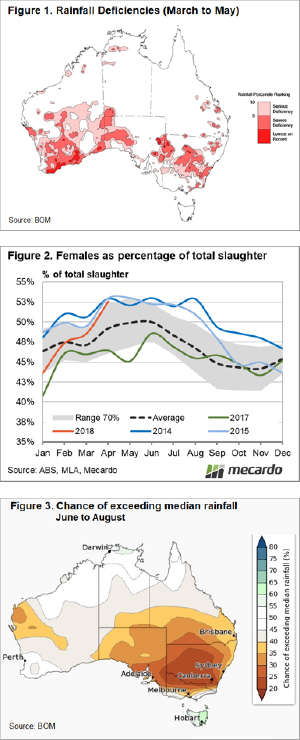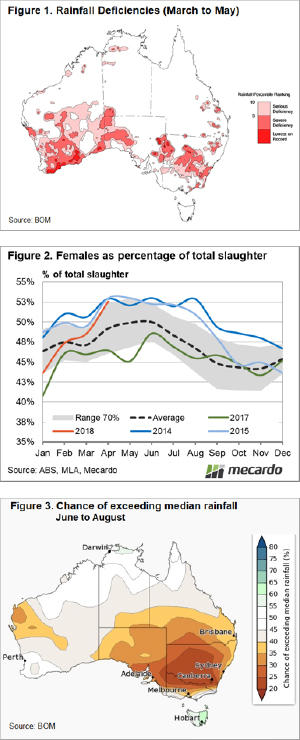 The most recent update to the ABS cattle slaughter data shows a jump in the ratio of female cattle slaughtered as a proportion of the total kill. The average annual ratio now sits at 48% signifying that we are technically in a herd destocking phase.
The rainfall deficiencies map for the last three months provides an insight into the driving force behind the increased cull ratio of female cattle with severe deficiencies impacting producers in much of NSW and Southern WA – Figure 1.
Average monthly ABS cattle slaughter figures for the first quarter of 2018 sit 10% below the five-year first quarter pattern. However, the five-year average figure is somewhat distorted by the very high turnoff experienced between the very dry 2014 and 2015 seasons – which was in excess of 9 million head per annum.
An assessment of the five-year first quarter average slaughter levels with the 2014 and 2015 seasons removed shows that the current slaughter levels for the first quarter of 2018 are right on average, at around 1.77 million head per quarter.
While the total cattle slaughter numbers are not unusually high, there has been a noticeable change in the types of cattle being sent to meatworks in recent months. As shown in Figure 2, the ratio of females slaughtered as a proportion of the total kill has increased significantly since the start of the season.
Indeed, the female slaughter ratio has gone from the lower end of the normal range in January at 43.5% to the upper end of the seasonal range in April at 52.6%. The April female slaughter ratio is now nearer to levels experienced during the 2014 and 2015 seasons herd liquidation phase, which peaked at 53% during the winter of these years.
What does it mean?  
The surge in the percentage of females slaughtered as a proportion of the total kill in recent months has lifted the annual female slaughter ratio to 48% for the 2018 season. A female slaughter ratio above 47% is generally considered to be reflective of a herd liquidation phase.
During 2014 and 2015 the average female slaughter ratio from January to April was 50.6% and 50.3% respectively, compared to 48% for the current season. This suggests the liquidation experienced so far this year hasn't been as pronounced as the 2014/15 phase.
However, the three-month rainfall outlook for winter released by the Bureau of Meteorology last week (Figure 3) points to a much drier than normal period ahead so it is difficult to see the female slaughter ratio backing off too much in the coming months.