And the wool market marches on.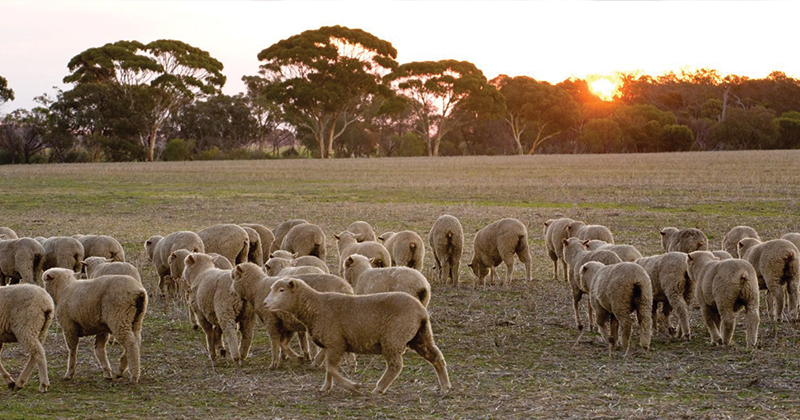 The wool market set another record this week, it is looking settled at these previously un-attained price levels. Probably another record was set when wool producers in the Sydney catalogue sold 99.9% of bales offered in the first day. Growers are enjoying this market!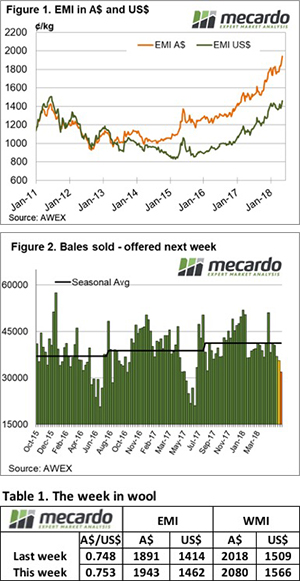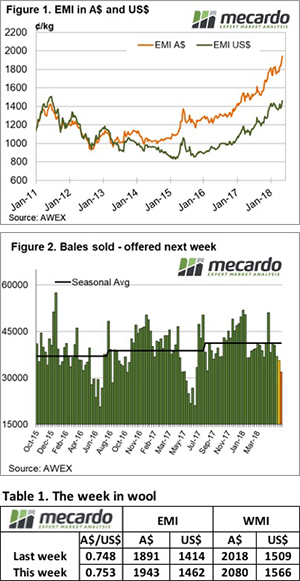 After last week clearing 40,000 bales, this week only 35556 bales were cleared to the trade, from a total offering of 36398 bales. The impact on the market was significant, with the Eastern Market Indicator (EMI) lifting by 21 cents on the first selling day and a further 31 cents on Thursday to see it close for the week at 1943 cents, while in US$ terms the EMI found an additional 49 cents to settle at 1462 cents (Figure 1).
The AU$ was slightly stronger to settle at $0.75, while the Western Market Indicator (WMI) gained 62-cents to 2080 cents.
Many of the MPG's only started in 2011, so comparisons of the market are often made from this date. Currently, all indicators 28MPG and finer are at their record high levels since 2011. This is a remark able market.
Merino skirtings posted improved levels each day and closed the week on a very solid note.
Merino Cardings had another good week, all centres showing stronger prices with an average lift of 22 cents.
The week ahead
Next week fewer than 32,000 bales are offered, a decrease on this week's sales.
The large clearance in the first week after Easter provided an insight into the current demand and this has certainly carried through in subsequent weeks. It must be keeping exporters awake, will the make continue to rise, consolidate at current levels or retreat after consecutive increases.