ASF pressure sees EYCI-90CL spread to widest discount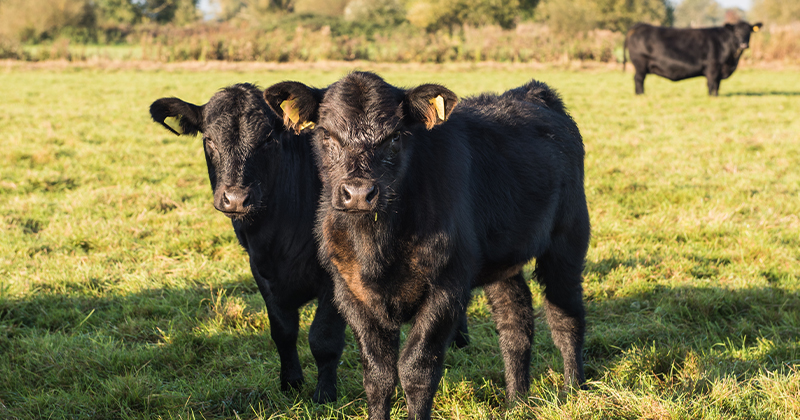 US-based consultants Steiner, published by Meat and Livestock Australia, report a surge in the 90CL imported beef export price as panic buying sets in under strong African Swine Fever (ASF) induced demand pressure. Despite the big leap forward in the 90CL, domestic Australian cattle values softened across the board this week as the poor outlook for rainfall continues to bite.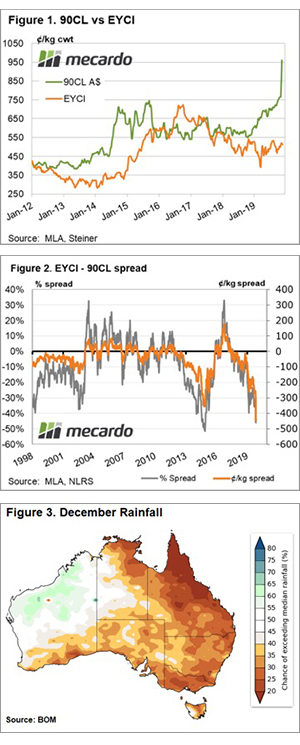 The 90CL imported beef export price jumped 14% from 840¢ to 960¢ as both US and Chinese buyers fight it out for access to Australian and New Zealand manufactured beef products (Figure 1). This price point is well and truly into record territory for the 90CL and it pushes the spread between the Eastern Young Cattle Indicator (EYCI) and the 90CL to a record discount, on a cent per kilo basis.
Figure 2 outlines the historical spread between the EYCI and the 90CL in both ¢/kg and percentage terms. The sharp rally in the 90CL puts the discount at 443¢/kg, the widest it has ever been. Indeed, it was back in November 2014 that we saw the discount between the EYCI and the 90CL at anywhere near the current level when it blew out to a 351¢ discount spread during the midst of Australia's last significant drought event.
However. a more accurate reflection of the magnitude of the discount spread is to measure the gap between the EYCI and 90CLl in percentage terms (as shown by the grey line on Figure 2). The current percentage discount spread has widened significantly to 46.1% but is yet to reach the record 51.6% discount recorded during November 2014.
Young cattle prices within Australia failed to respond kindly to the surging export market with the EYCI easing 4.25¢ to close at 512.75¢/kg cwt. A sentiment mirrored across all MLA reported categories of cattle across the eastern states this week with price drops ranging from 1.5¢ for Yearling Steer to 21¢ for Medium Cow.
Next week
Hampering the ability for domestic Australian prices to fully benefit from the rampant offshore demand for beef continues to be the poor outlook for rainfall in the coming month (Figure 3).
An expected delay to the northern monsoon season continues to see Queensland suffer under a very low expectation of exceeding normal rainfall levels for this time in the year, and this is particularly true for the far northern regions.