Au$ assists wool market.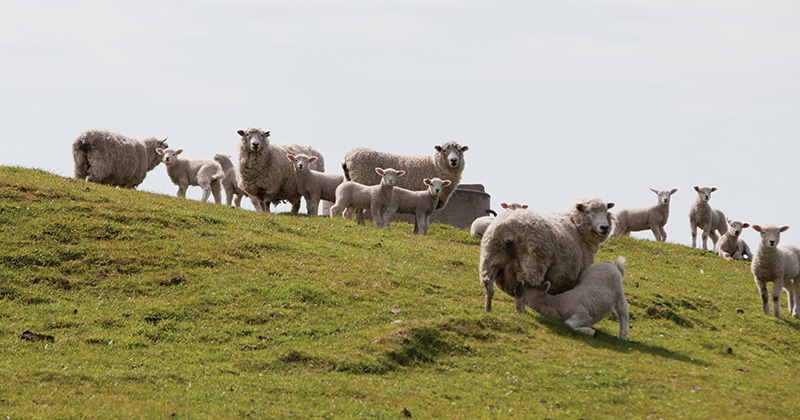 A solid market given a slightly increased offering was the tone for this week, although the Au$ falling against the Greenback (US$) was the principle reason for a generally stronger market.
This resulted in a number of key indices setting new record levels again. Prominent was the 21 & 22 MPG indicators in the south, lifting 30 & 50 cents respectively.
For consecutive weeks the most significant factor was the Au$; by the end of the week it was quoted down a further US$0.007, sitting comfortably below US$0.78. This assisted the Eastern Market Indicator (EMI) to rally by $0.10 for the week to close at 1830¢. As well, the Western Market Indicator (WMI) also improved 10 cents to finish at 1895 cents. For the week, the EMI in US$ terms fell 5 cents.
The market opened strongly on Wednesday where the EMI reached a new record level of 1834 cents, hurdling the previous high of 1822 cents with ease. On Thursday it gave back a little ground, however overall a strong week for the wool market.
Skirtings had a mixed week in line with fleece types; better measured types attracted at times strong competition while high VM pieces had irregular demand.
X Bred types also had a varied week, 30 & 32 MPG was cheaper, while 25 to 28 MPG generally dearer, although not by a lot. Cardings again lost ground, although in Melbourne AWEX quoted slightly firmer.
As previously reported, it is usual at this time of year for the supply of wool with high mid breaks to grow. This is resulting in an increase in the discount for these types, at times 80 to 100 cent deductions compared to the corresponding low mid break types.
Of the 44,150 bales originally offered, 41,227 sold with a Pass-in rate of 6.6% or almost 3,000 bales.
To date this season, the average bales sold to the trade per week has been 42,000, compared to 38,200 for last season. There is concern about supply going forward, with a question mark over the capacity for this season to remain above 2016-17. The next few weeks will confirm this one way or another.
The week ahead
Sales are scheduled for all three centres next week with Melbourne conducting a 3-day sale on Tuesday, Wednesday & Thursday. Fremantle & Sydney have a 2-day roster.
A total of 46,490 bales are rostered for next week, almost 2,000 more than this week's offering; the roster drops away over the following 2 weeks with an average of 41,500 anticipated.