Beer and beef – seem to be a good pairing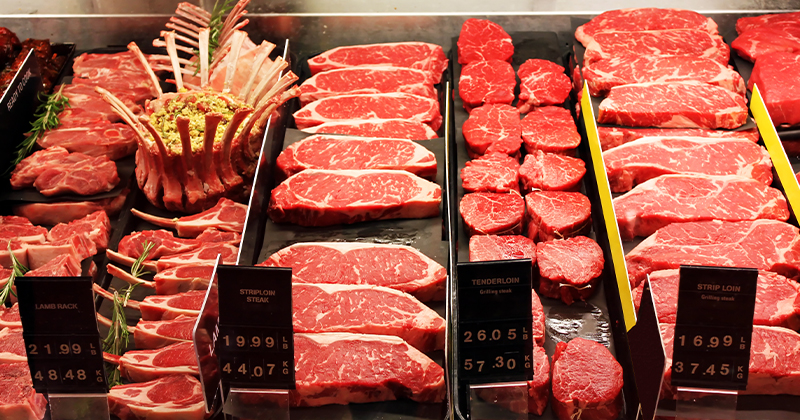 Earlier in the week, we covered off on sheepmeat export flows for January which showed a limited impact to trade flows on the back of the Coronavirus outbreak in China. This analysis focuses on Australian beef exports and shows that the picture for red meat export remains solid for the moment.
Catch up on the sheepmeat export flows for January here.

Total January beef export figures have opened the 2020 season strongly. Australian beef consignments recorded the highest January result on record at 79,221 tonnes swt and well outside the normal range that could be expected for January, as shown by the grey shaded 70% boundary (Figure 1). This result is 30% above the five-year average for January and bests the previous record high from January 2014 of 69,511 tonnes by 14%.
The outbreak of Coronavirus in Wuhan province leading into the Chinese Lunar New Year, caused some concern for Australian exporters exposed to China. Fears of a downturn in demand hit some markets, notably the rock lobster industry which saw export orders grind to a halt. Concern also began to spread among red meat producers that the impact of Corona would hit markets like sheepmeat and beef.
However, the strong January export flows for Australian beef exports demonstrate that the impact has been negligible so far. Indeed, the strongest growth in beef export demand for Australia's key beef trade destinations for January came from China. As highlighted by Figure 2, Chinese demand for Aussie beef for the first month of 2020 hit a new January record of 21,026 tonnes swt. This represents a 201% lift on the five-year average for January and a solid 73% gain on the previous record high achieved in January 2019 of 12,155 tonnes swt.
Based on the strong January performance of beef flows to China the market share of China (the top destination for Australian beef) has lifted again on a percentage basis. The January flows show China represents 26.5% of the Australian beef trade, compared to 24.4% during 2019. Japan is in second place at 23.1%, down from 23.4% in 2019 (Figure 3). Bearing in mind that it is still early in the season and the tight supply of beef expected as we head further into 2020 may see flows and market share adjust accordingly.
What does it mean?
There has been some producer/subscriber query to Mecardo in recent weeks asking if the Coronavirus will impact domestic Australian cattle prices. Certainly, the January trade flows highlight that there hasn't been any sign of disruption. However, this may come in the next few months if the situation in China deteriorates further impacting economic growth, red meat protein demand, and consumer confidence.
In our view, the only way Coronavirus would start to play a significant part in impacting beef export flows is if it creates a global economic slowdown reminiscent of the GFC or Asian debt crisis, and in this event, it would still take some time for a  global cattle price decline to flow through to Australian prices. In the short to medium term, local Australian prices are going to be dominated by the expected tight season and the improving climatic outlook which will encourage restockers.