Bit of a mixed bag after the recess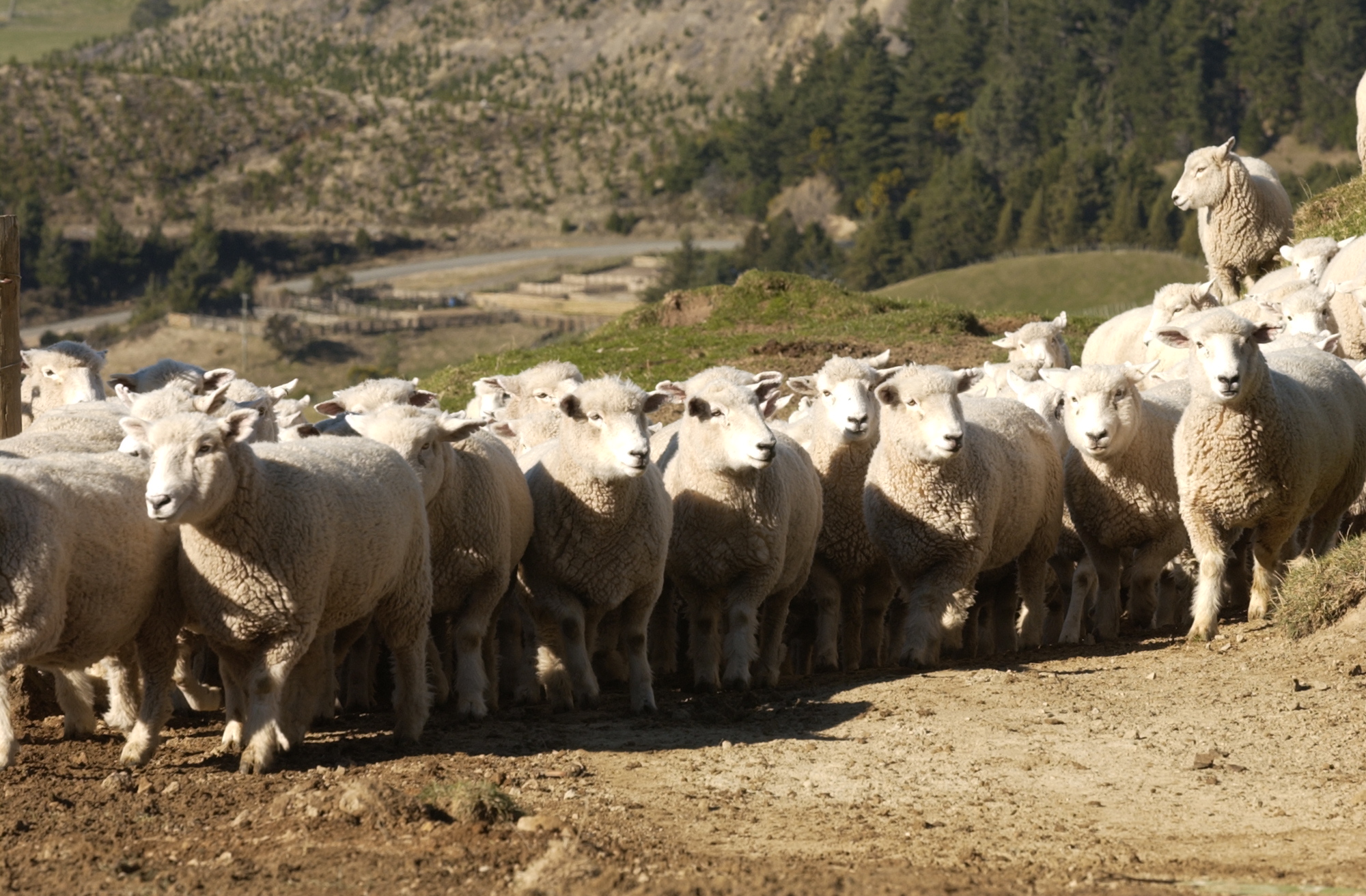 An increase in bales offered this week as the wool market clears out some of the Easter recess build-up of stock took some of the heat out of the medium fibre price action. However, reports that there is limited supply left in store and keen export buyers still sniffing around meant the price correction was limited.
Indeed, most of Wednesdays losses in the finer end were recovered during Thursdays trade to see the 16.5 to 19 micron classes close the week slightly higher in the north and only marginally softer in the south. Microns less than 19 mpg in Fremantle the worst performers in the finer categories, down around 10-15¢.


Medium wool making up the lion's share of the correction in price across all three selling centres with 19.5 to 23 micron wool posting declines ranging from 10-40¢. Coarse fibres remaining mixed, with price movements on the week fluctuating between gains and losses of less than 5¢.
Just over 52,000 bales were listed for sale this week and the softer prices on Wednesday saw the pass in rate above 20% in the West. However, by the end of Thursdays session prices had stabilised and the pass in rates lowered across all three centres to close the week at 10.8%, with 46,565 bales sold – figure 2.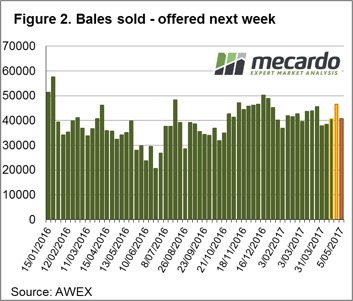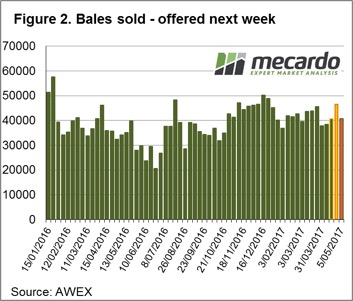 The week ahead
The anticipated tighter supply reflected in next week's bales scheduled, with just under 40.800 listed for sale. All three centres are operating with auctions on Wednesday and Thursday and the reduced offering combined with a softening A$ should see demand keep prices firm.