Brazil adds and Australia worth of oilseeds.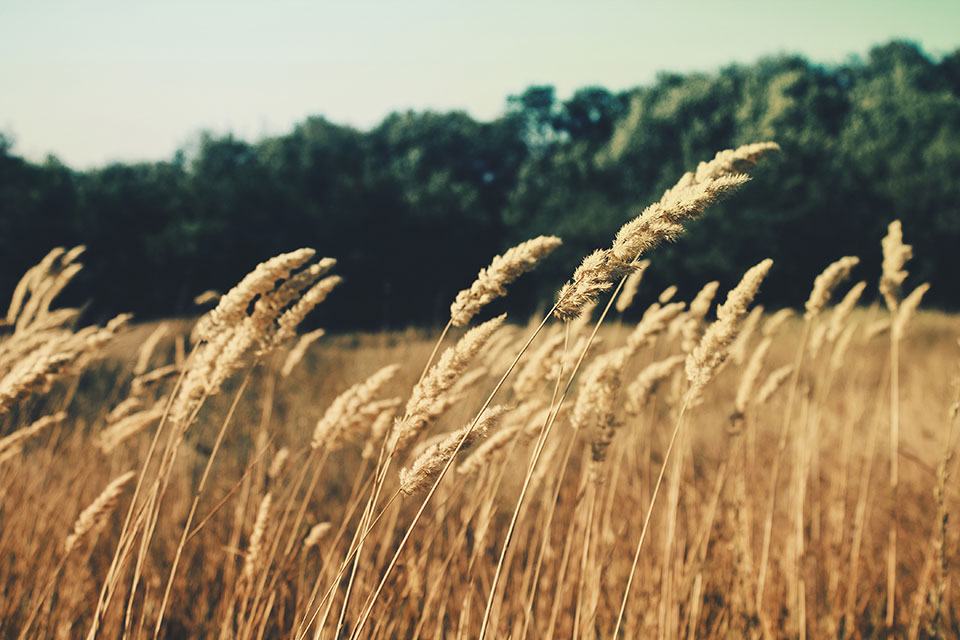 The United States Department of Agriculture (USDA) released their monthly World Agricultural Supply and Demand Estimates (WASDE) last night.  While there was little action in wheat markets, some rather large upgrades to production in soybeans and corn battered some prices.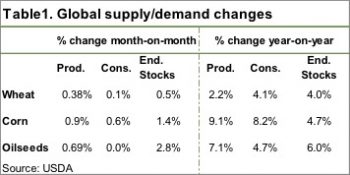 It's a bit unusual to get large shifts in supply or demand in the WASDE report at this end of the growing season.  Most world crops are all but in the bin, with just South American summer crops, corn and soybeans still to be harvested.
It was South America, and more precisely, Brazil, where the action was.  The USDA increased Brazil's soybean production by 4mmt, and while the market was expecting a 2mmt rise, the size of the increase still gave it a jolt.  Brazil is now expected to produce 110.81mmt of soybeans this year, up nearly 11mmt on last year.  To put this in perspective Australian Canola production this year is expected to be 4.1mmt, so Brazil has added an Australian Oilseed crop in the last month.
Table 1 shows the lift in Brazilian production managed to shift world oilseed ending stocks nearly 3% higher (figure 2).  Increasing consumption means the stocks to use ratio is 17.2%, marginally higher than last year's 16.9%.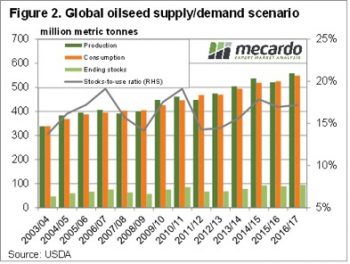 The USDA also lifted Brazilian corn production, increasing 5mmt, and Argentina by 1mmt.  This increased world ending stocks by 1.4% thanks to some increases in consumption.  This sees the global stocks to use ratio still marginally lower than last year, which should provide some price support.
The week ahead
Not surprisingly grain prices fell across the board on the WASDE report, with soybeans down 1.5%, corn down 1.3% and wheat down marginally to sit at $215/t in our terms this morning.  ICE canola managed to hold it's ground.
In local markets there was strong demand for wheat again this week, with the strong export program providing support despite the small decline in international wheat values.