Buyers check off their wish list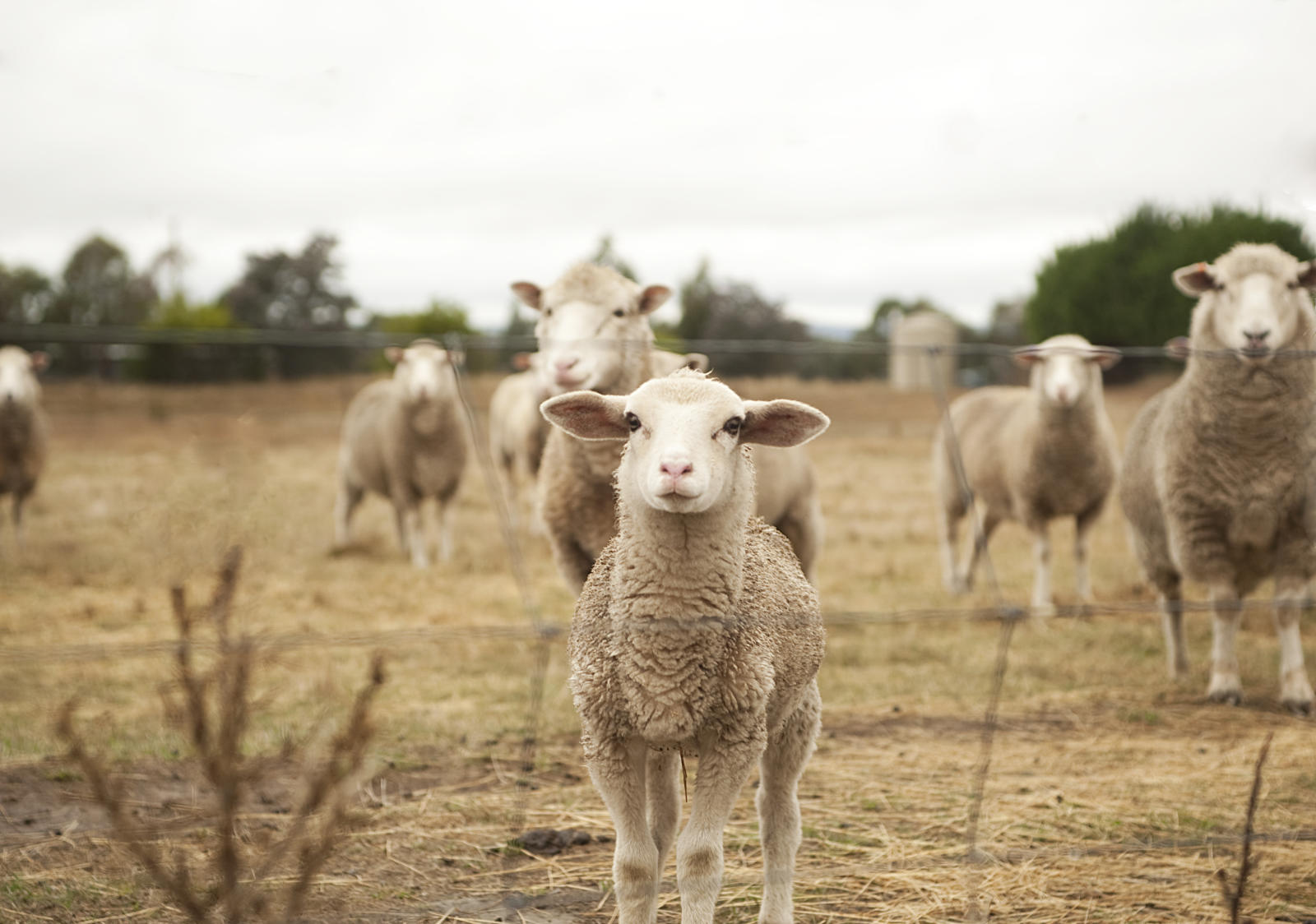 Processors appeared to tick off the Christmas list early this year, with plenty of supply to see sheep and lambs booked up. There was no last minute rush to fill orders, and prices took the hit, dropping back to levels not seen since April.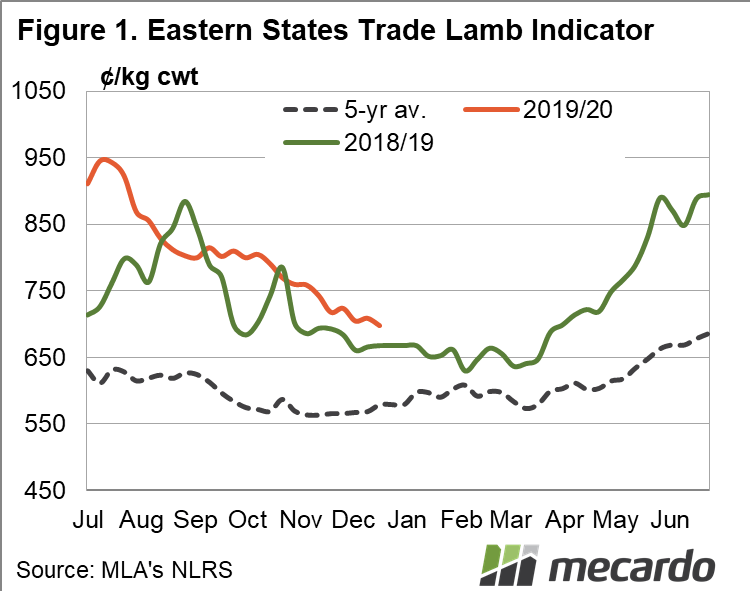 For the first time in 9 months the Eastern States Trade Lamb Indicator (ESTLI) dropped below the 700¢ threshold to end the week at 698¢. A hard number to swallow considering we've seen the ESTLI drop off nearly 250¢ from the record highs in July. That being said, this time last year the ESTLI was sitting at 668¢, so while the decline has been fast and hard, prices are still 4.5% higher than 2018.
Light lambs were the only category not to post a loss for the week, up 12¢ to 733¢/kg cwt. All other categories of lamb fell back 10 to 20¢. WA didn't escape correction, with trade lambs losing 20¢.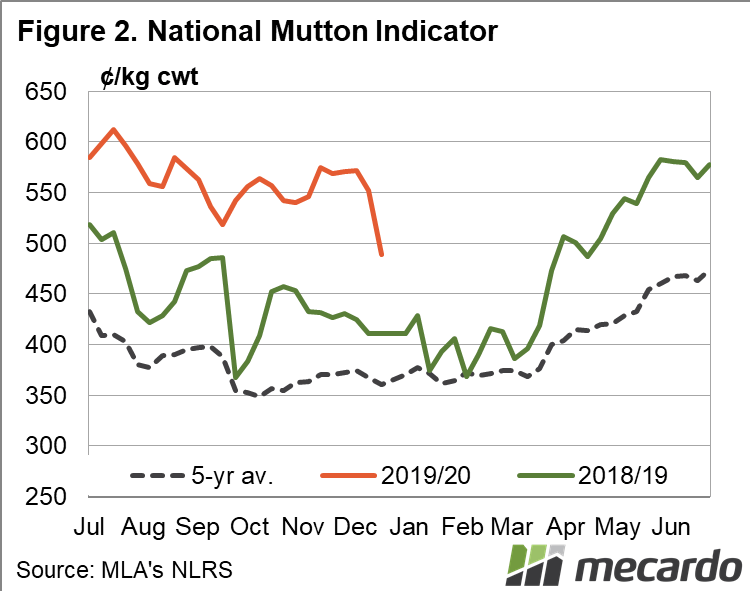 Mutton prices couldn't hold on to finish the year at unbelievable levels. The National Mutton Indicator lost 79¢ on the week to close at 489¢. Another week of heavy mutton supply and the likely poor quality in NSW were the main drivers. All states contributed to the fall but NSW really took a dive. NSW mutton declined 13% on the week to 471¢/kg cwt.
It's not difficult to guess why prices fell again this week looking at the yarding figures. East coast sheep yardings reached new records last week for the second week in a row. Weekly lamb yardings also edged higher on the east coast thanks to a big push in Victoria.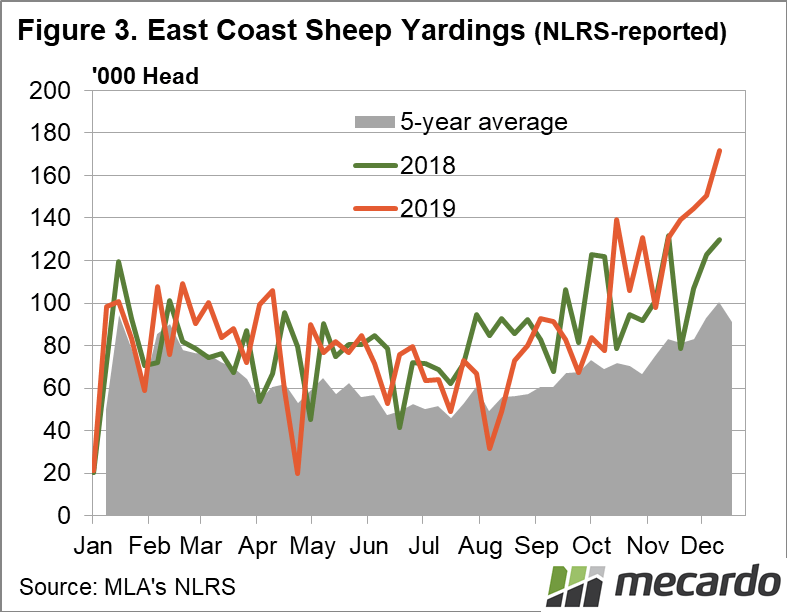 Next Week.
From what we've seen this week, sheep and lambs are pretty well booked up for the Christmas period and likely into early January. Things will quieten down now, but with no rain on the short term forecast above average throughput might continue into the New Year.