CBOT up as a start to the season appears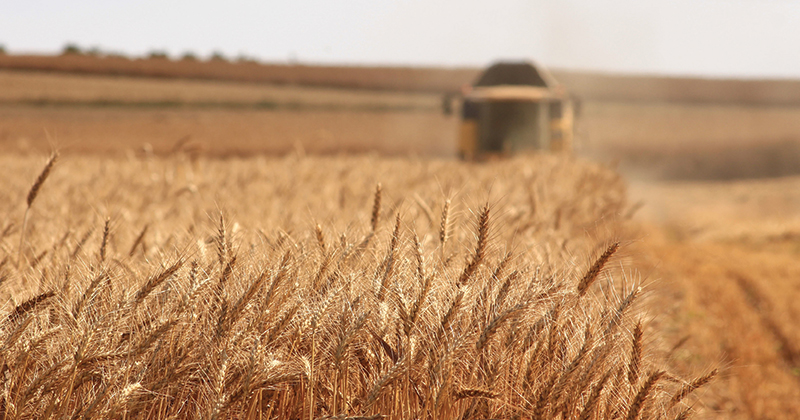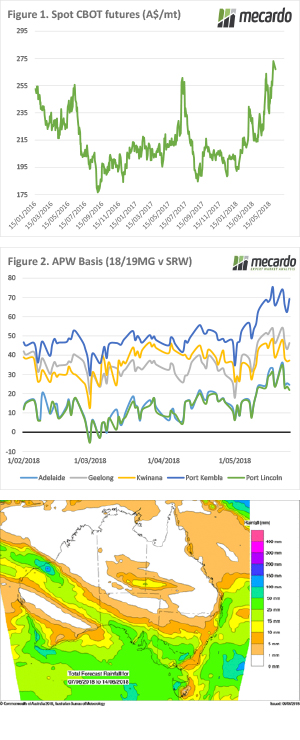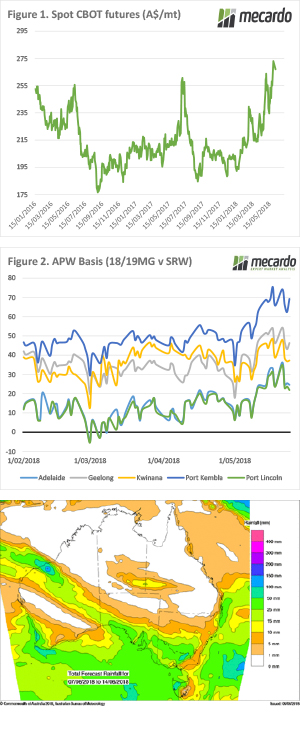 Chicago Soft Red Wheat managed to maintain its upward trend this week. It had an attempt at moving lower but bounced stronger on Wednesday night. Local wheat prices also tried to go lower but found strength on Thursday.
Figure 1 shows CBOT wheat in AUD/t sitting just below the highs hit at the end of May. Still, $267/t is close to the best swap price we have seen for the December contract since 2015. The market did move a little lower earlier in the week before recovering. Apparently there was some speculator profit-taking triggered by the higher levels, and the Aussie dollar found some strength this week.
The AUD is actually back at 76.5US¢, its highest level in six weeks thanks to some stronger economic data.
Locally wheat prices followed CBOT's trend, finishing the week on a high. While new crop APW basis in the Newcastle zone is at around $100/t basis, in the south it's close to $50/t (Figure 2). If crop prospects continue to weaken Geelong basis could rally to $80-100/t as well, so at $320/t it could end up being cheap.
Old crop markets continue to tighten, with any remaining grain being held tight, and buyers having to pump up prices to get hold of it. A good rain and some grass growth might take some of the pressure off demand, but supply relief won't turn up until the new crop arrives; if it does at all.
The week ahead
Figure 3 shows some good rain forecast for Victoria and southern NSW this week. In fact, most of the Mallee, parts of the Riverina and SA are expected to get their monthly average rainfall over the coming 8 days. This will give crops a start, but with no subsoil moisture, follow up will be required before the heat comes out of markets.