Correction or the downturn?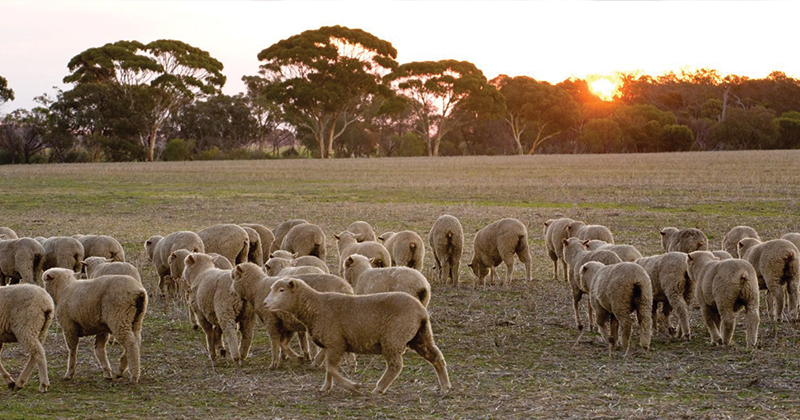 Lamb markets tanked this week. They were coming off close to record highs, but the price falls tell us that something has shifted in the supply/demand equation. So which is it?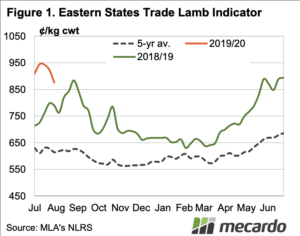 The Eastern States Trade Lamb Indicator fell heavily this week. It's still at a good level, at 876¢/kg cwt (Figure 1), but it's now below 900¢ in all states. Last year the ESTLI made a similar heavy decline from its peak, but it was later.
The yarding figures run a week late, but they had a significant lift last week. Lamb yardings moved back within a whisker of 200,000 head on the east coast last week (Figure 2), and it would seem they were strong again this week.
Lamb slaughter wasn't any higher last week, it might be up a little this week, but the fall was likely down to processor maintenance closures. Seasonal maintenance, combined with increasing numbers at saleyards will usually see prices fall.
The question now is whether prices can make a comeback, or if we have seen the peak. We have seen lamb prices find a base and kick again in the past, but not since 2007.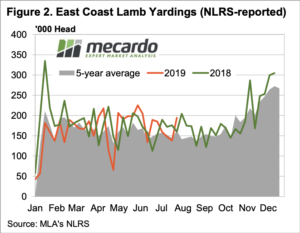 Mutton values also lost ground, but not to the same extent as lamb. In WA, mutton managed to hold on to record highs (Figure 3), and is now very close to east coast values. WA Lamb prices are also in the high 800¢ level, so perhaps the east coast is coming back to export parity.
Next week
If lamb producers don't like the price fall and pull back supply, prices are likely to steady.  Prices are still historically strong though, so lambs might keep coming.  No matter what the market does from here, the $10 forwards are now looking like very good selling.