Cows rising against the young cattle trend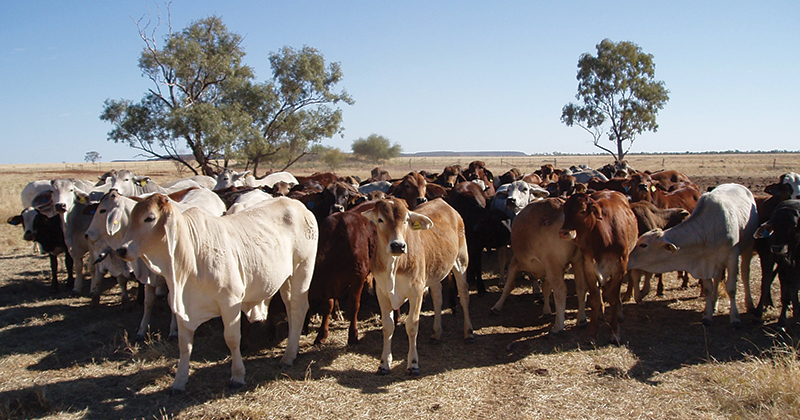 After a brief respite in the downward trend, young cattle prices continued their drift lower this week.  With grain prices on the up, hay in short supply and more depressing forecasts it is no surprise that sellers are taking advantage of what are relatively strong prices.
Young cattle yardings moved to a five week high this week, with EYCI saleyards selling 19,854 head (figure 1). The result of stronger yardings was a fall in price, the EYCI lost another 18¢ to hit a new three year low of 472¢/kg cwt (figure 2).
The lower prices were largely driven by restocker supply increasing and demand weakening. The NSW Restocker Steer Indicator hit 252¢/kg lwt this week, 24¢ below the feeder indicator and 19¢ off the Heavy Steer. There are plenty of little light weaners on the market at the moment, and buyers aren't exactly lining up.
There was one shining light  Medium Cows in saleyards gained ground in Victoria, NSW and Queensland, pushing the National Indicator 13¢ higher to 370¢/kg, cwt a six week high.
In WA markets are stronger than on the east coast, with the WYCI sitting at 536¢/kg cwt and Cow prices at around 400¢.
Export prices were steady to slightly weaker this week, the strength in the Aussie dollar saw the 90CL Frozen Cow fall 1¢ to 586.5¢/kg cwt. If it does ever rain the market will have some catching up to do.
The week ahead
There is some more rain forecast for Victoria and the border with NSW this over the coming week. While not enough to constitute a break it might be a start when added to last week's rain, and importantly, if there is more to come.
The three month forecast is not all that positive for dry parts of NSW, and looks dire for WA. For east coast values to rally, somewhere near median rainfall would be needed over the winter in northern NSW, and there is a 40% chance of that. In WA, there is only 25-40% change of median rainfall, which will raise concerns for grass and grain supplies in the West over the coming year.