Cows the star but EYCI at 22 month highs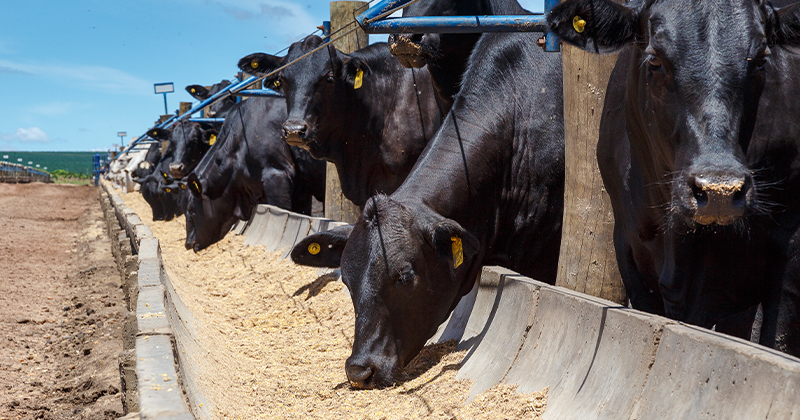 We haven't seen an early January price rise for a few years, largely due to a lack of summer rain. This year we've seen store and cow markets lift in early sales as rain tightens supply and bolsters demand.
It is no secret that female cattle will be in hot demand if the rain seen over the last week continues.  Export beef prices have eased but they are still well above this time last year, and when processors have to compete with restockers, markets rally.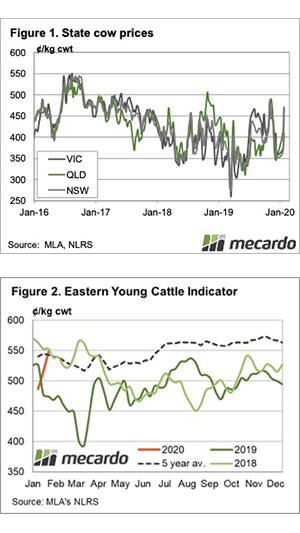 Figure 1 shows NSW and Queensland Cows have moved back towards November highs this week.  Cows are the star performers, gaining over 30% from the December close. Victoria is lagging behind a bit, at 408¢ this week, but they will no doubt join other states in the coming weeks.
The Eastern Young Cattle Indicator (EYCI) has also rallied strongly, gaining 13%, but importantly hitting its highest price since March 2018 (figure 2).  It is also the first time the EYCI has been higher than the five year average since early 2018.  The rain is making cattle bought at the southern weaner sales look cheap at the moment.
The 90CL Frozen Cow export beef price continued to ease this week, now sitting at 708¢/kg cwt.  It will be interesting to see of the 90CL can continue to fall, especially if cow prices keep rising and margin pressure comes on processors.
Over in the West, the Western Young Cattle Indicator (WYCI) has moved below the EYCI, a rare thing in recent years.  The wet weather in WA should see the WYCI find some support around the current 526¢/kg cwt level
Next Week:
For most of last year, we were looking at no rain for the week just gone, and none coming up.  This week the widespread rain is forecast to be repeated over the coming eight days, providing more impetus for markets.
At some stage, heavy cattle prices should start to follow young cattle, as fewer cattle make their way to processors.