Dead calm in grain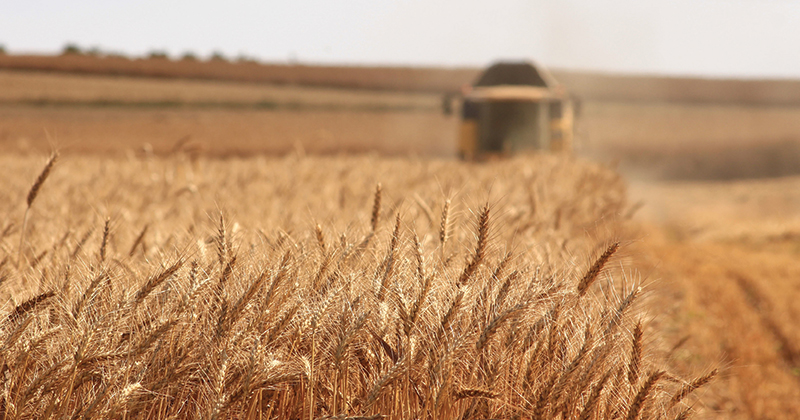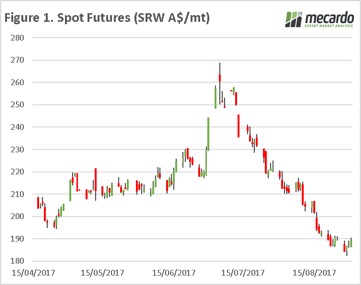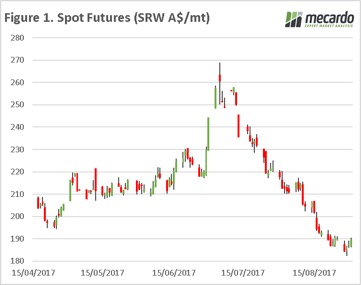 In nautical terms, 'Dead Calm' is completely still sea, with the absence of wind or waves. The grain market could be considered to be in a period of dead calm, with the market waiting for some wind or waves in the form of substantial new data to blow us either way.

The futures market is relatively unchanged week on week (figure 1). The spot contract gained lost strength during the week falling to 400¢, before regaining to 410.25¢ (+0.75¢ w-o-w), whilst the December contract remained pretty much unchanged throughout the week. The reality of the Russian harvest continues to weigh on crops.
At a local level, the central NSW crop seems to be going from bad to worse, after experience moisture deficit over the past three months, they have been hit by particularly bad frosts (see map) with many agronomists fearing a stem frost, however the full impact will not be apparent for another week or so.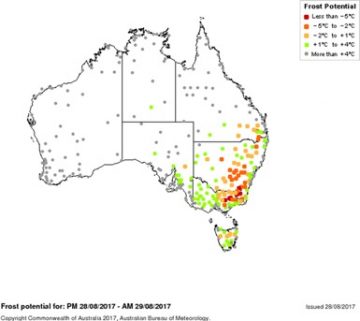 In contrast, Victoria seems to be the jewel in the crown and after having covered part of the state in recent days the crop looks to be in almost perfect condition, appearing to be on track for well above average yields.
The basis levels around the country (figure 2) have continued to remain at strong levels due to lack of grower selling. The question remains as to whether these levels will remain when harvest selling pressure arrives. Although, with likely diminishing yields overall in Australia, downside pressure will likely be capped.
Next Week/What does this mean?
It may be too early to say, but it seems that the market has found a floor based on current market dynamics.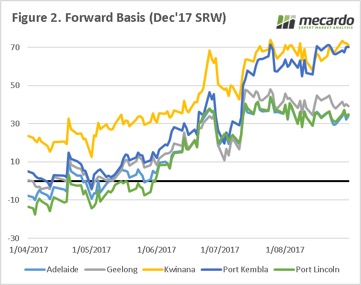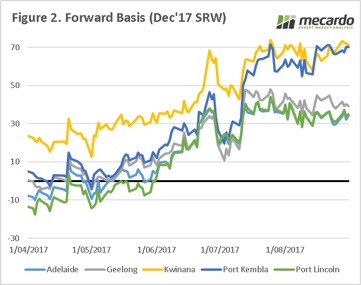 In two weeks, we will have the September WASDE report released, along with the ABARES report. The question will be whether the trade has priced in any downgrade, or whether any likely downgrades will cause a stir.