Disease keeping wheat prices strong.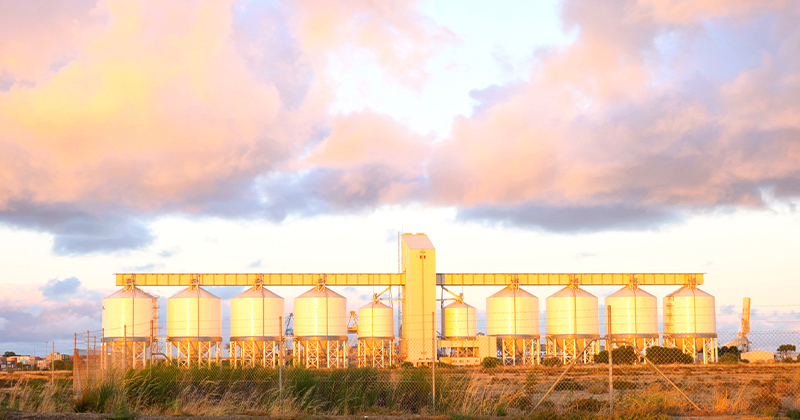 Key Points
The market has been assisted in recent weeks by the high levels of uncertainty. This week the wheat price has fallen, albeit remains strong.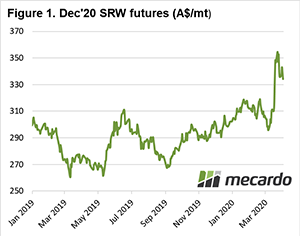 Let's start this weeks' commentary on a global level. The price of a December CBOT wheat contract has fallen dramatically in the past week. On the 25th March the contract was trading at A$352, it has now fallen to A$334. A fall of A$18 is considerable, however it has to be noted that it had risen A$51 during the preceding ten trading days (figure 1).
In Australian dollar terms the futures have lost some ground as our dollar increased from 55¢ to 60-62¢. A higher dollar reduces the price on an Australian denominated swap.
Fundamentally the wheat market is relatively bearish, however, the uncertainty caused by COVID-19 and the associated government interventions can add a huge amount of volatility. Here are a few reasons for movements lower in wheat:
There are deepening concerns related to the global economy. As unemployment rates around the developed world skyrocket there will be a slowdown.
Eqypt, traditionally the worlds' largest wheat importer started a tender process then suddenly pulled the tender.
There has been speculation that Russia will introduce an export ban. At present this is proposed as a 7mmt export limit between April and June. In reality no more than 7mmt would likely be exported in this time frame.
Corn prices continue to edge lower as ethanol drops to record low levels in the US.
The FAO expect near record wheat production in 2020.
In reality, the market has bearish tones, and if it were not for COVID-19 the pricing levels would likely be substantially lower than they are at present.