Do they know it's Christmas?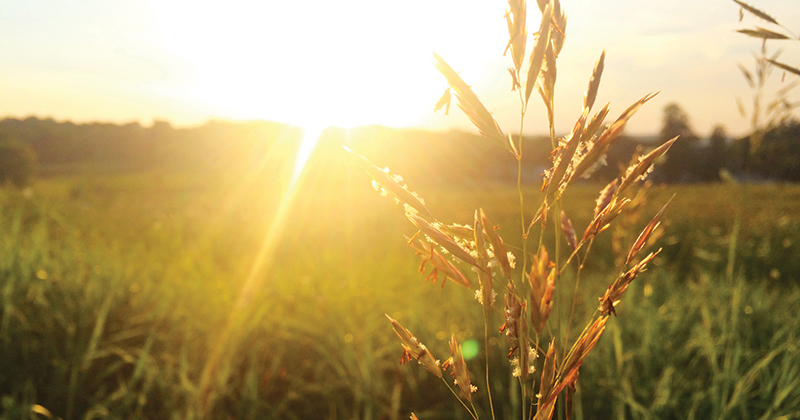 We are just on the brink of silly season, where the majority of the western world will effectively stop. There will be skeleton staff in most organisations (including Mecardo), and there will likely be little new activity. In this week's comment, we have a look to see if the market has provided any pre-break cheer and joy.
This week saw the end of trade in the December 2017 CBOT futures contract, and we thought it was wort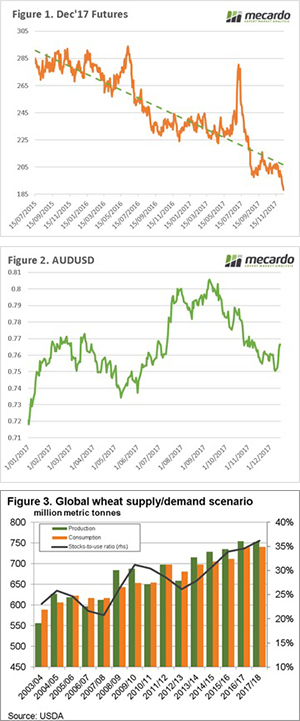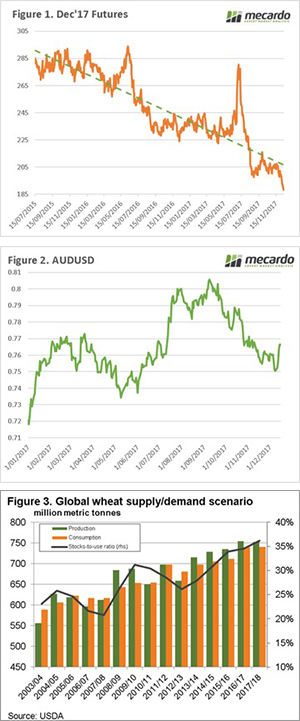 hwhile highlighting the performance of this contract. In figure 1, we can see the price from the start of trading in July 2015 to present. Apart from some northern hemisphere jumps mid-year in both 2016 & 2017 the market has been on a downward tradgetory.
In Australian dollars the December contract closed at $188, $90 below the peak achieved in July 2017. Growers who participated in a swap at this level, will be rewarded with a substantial return due to the swap profit and strong basis levels.
The Australian dollar regained strength this week (figure 2), on the back of stronger than expected jobs data. The Fed reserve also increased rates however have pointed to three rate rises in the coming year, a more gradual increase than expected.
The USDA released their December WASDE, which was as expected. The December report typically offers little in the way of surprises and is largely an adjustment exercise. In reality, if you want an update on the December WASDE, just read about the November one (click here).
The report pointed towards continued high stocks (figure 3), which unless something goes wrong in the northern hemisphere will lead to continued depressed pricing. The USDA interestingly maintained production in Australia at 21.5mmt, which will have to be adjusted in future reports.
So overall, this week there hasn't been much data to provide joy this Christmas, but all it takes is an issue in the north to get improvements in price.
Next week
An interesting place to keep an eye on is Ukraine, which has very cold weather approaching but with little in the way of snow cover.