Down but not out?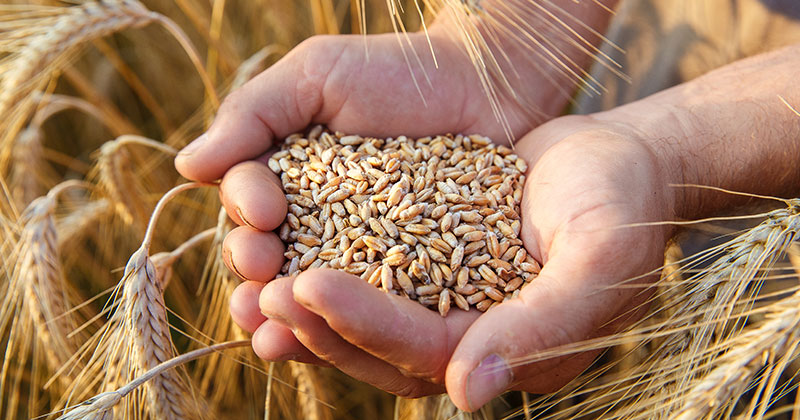 There remains a huge amount of uncertainty when it comes to the production of this years' Australian grain crop. This didn't stop the ASX wheat market declining.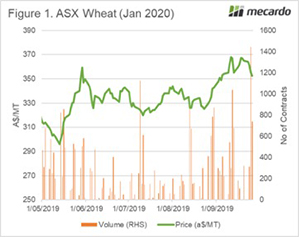 The ASX wheat market in recent weeks has been like a Mexican stand-off. The spread between the bid and offer was wide and there was limited volume trading. The volume started picking up this week, with the largest trading day on the current contract on Wednesday.
The volume coincided in a fall in pricing. During the week the ASX with buyers happy to come to the table when the price fell. On Thursday last week the Jan 2020 contract was at A$367, last night it settled at A$352.50.
It is likely that the market will remain volatile for the coming weeks, as although we are very close to harvest there is little in the way of certainty.
In other news the International Grain Council revised downwards the Australian grain crop to 31mmt, above last years 28.3mmt but down from the previous forecast of 34.2mmt. The new global result was however unchanged due to increases to European production.
Locally the final chapter on the Grainpro saga was closed. The company which went into administration in October was finally put into liquidation this week. It is reported by the administrators that the company had been trading insolvent for a considerable period. The likely payment back to unsecured creditors, many of which are growers will be 20¢ in the $.
Remember to listen to our podcast
What does it mean/next week?:
The rainfall outlook remains perilous for the next week. Will we see a rebound in prices as risk increases?