Drop in throughput not enough to shore up EYCI.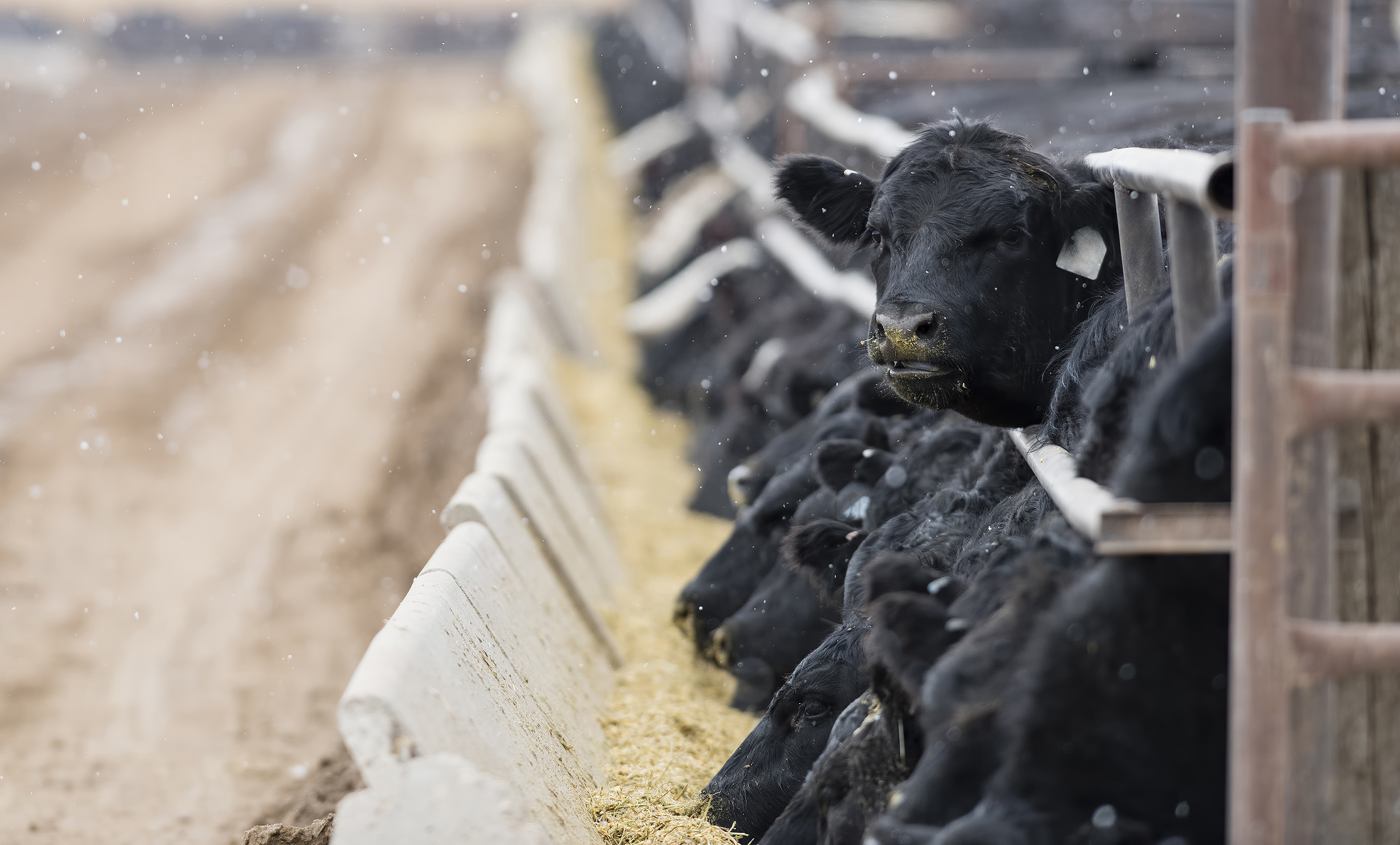 Declining saleyard cattle volumes this week were not able to provide a floor to price movements for younger cattle with the Eastern Young Cattle Indicator (EYCI) extending its losses another 2.5% to close yesterday at 450.5¢/kg cwt.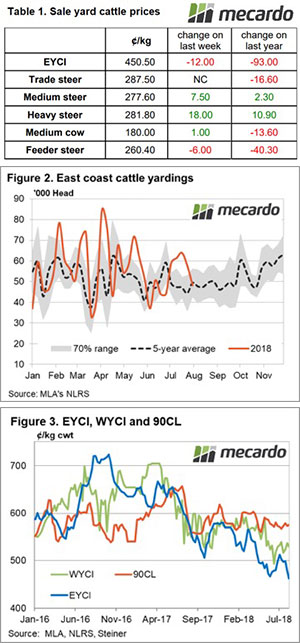 Surging feed grain prices are also taking the sting out of feedlot buyer appetites to see Feeder Steer prices ease 2.2% across Eastern saleyards to 260.4¢/kg live weight. Trade steers and medium cows were relatively unchanged on the week but healthy processor margins and a dearth of heavier stock saw finished lines well supported, with Heavy Steers up 6.8% to close at 281.8¢/kg lwt (Table 1.)
Across the Eastern seaboard, cattle yarding levels eased 16% to dip back under 50,000 head and creep below the seasonal weekly average for the first time in five weeks (Figure 2.) The retraction in supply at the saleyard was not enough to inspire price gains for all reported categories of cattle.
This suggests a distinct lack of appetite from restocker and feedlot buyers at the moment. This is unsurprising given the updated BOM outlook for a much drier than normal Spring and the prospect of an El Nino forming later this season which has increased to a 70% chance – according to the US-based National Oceanic and Atmospheric Administration (NOAA).
In offshore markets, the 90CL frozen cow indicator continues to trend sideways, sitting at around the 575¢/kg CIF region. Historically, grinding beef prices in the US tend to soften as they move away from their grilling season, so the 90CL may hit a few headwinds as we move into September (Figure 3).
What does it mean/next week?
A softening of the 90CL could open up more downside in the EYCI in the coming weeks, particularly if the BOM forecast for limited September rain across the East coast comes to fruition. Certainly, its Groundhog Day for the nations rain forecast out to next week. Falls in excess of 5-10mm are limited to the coastal fringe of Victoria and southern WA, yet again.