East and West straighten up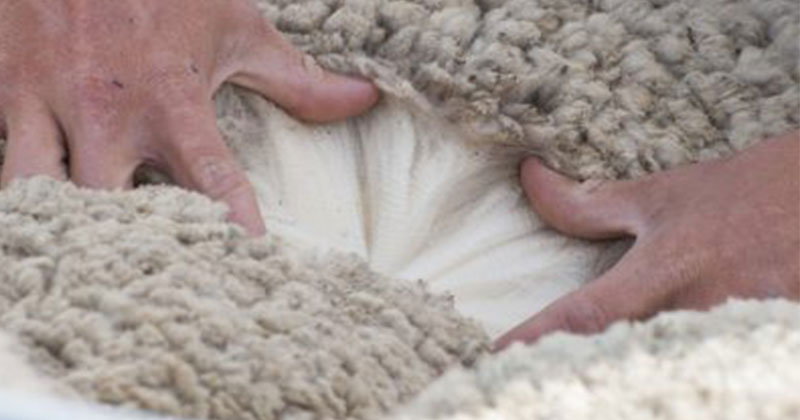 Fremantle's market sat at the top of the table for many individual MPG's last week with a strong final day of sale. However, the glory was short-lived with the momentum carrying into the new week and Eastern market prices quickly moving higher. With prices wavering on the second day of sale, AWEX reported all three selling centres moved back into alignment.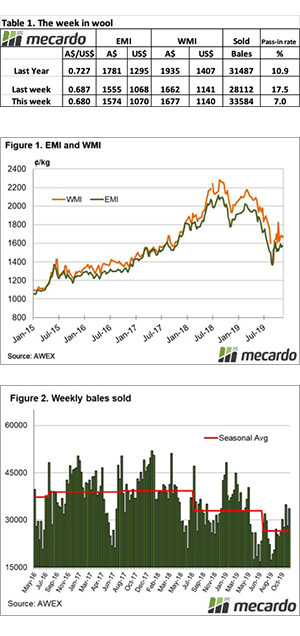 The Eastern Market Indicator (EMI) gained 19 cents over the week to close at 1,574 cents. Currency markets took another hit. The AU$ dropped 0.6 cents to US $0.679, falling below the $0.68 threshold that it's been hovering over for the last month. This meant the EMI in US$ hardly felt the rising market, with just a 2 cent increase on the week to 1,070 cents.
In Western Australia, the market had a solid jump on day one, with Fremantle MPG's rising 25 to 39 cents. The softer market on day two saw the Western Market Indicator (WMI) 15 cents higher on the week to close at 1677 cents.
Growers were clearly happy to sell into the rising market. The pass-in rate dropped down to 7% for the week. The national offering of 36,110 bales was a small lift to last week's volumes. The larger move was the bales sold, at 33,584 this was 5,472 bales higher than last weeks total. This season's supply continues to lag well behind 2018 at a difference of 103,787 bales. The average weekly bales volume is currently 6,105 behind last year.
The dollar value for the week was $59.83 million, with the average bale value sitting at $1,781. The combined value so far this season is $786.73 million.
The crossbred sector saw mixed interest but kept within a +/-10 cent range from last weeks' levels. The skirtings market followed the lead of Merino fleece closely, rising one day and falling the next.
The week ahead
Reports from brokers suggest volumes in store are starting to stock up with growers content with passing in their wool if prices don't meet their mark. Many might be holding hope that the market will experience its usual kick in the New Year. Of course, this movement is far from guaranteed and caution needs to be taken. If this approach is widespread, the extra supply might take the shine off New Year's prices.
A stronger offering is scheduled for next week's sales with 40,726 bales currently on the roster across the three selling centres.