Finishing at a low but forecasting a better start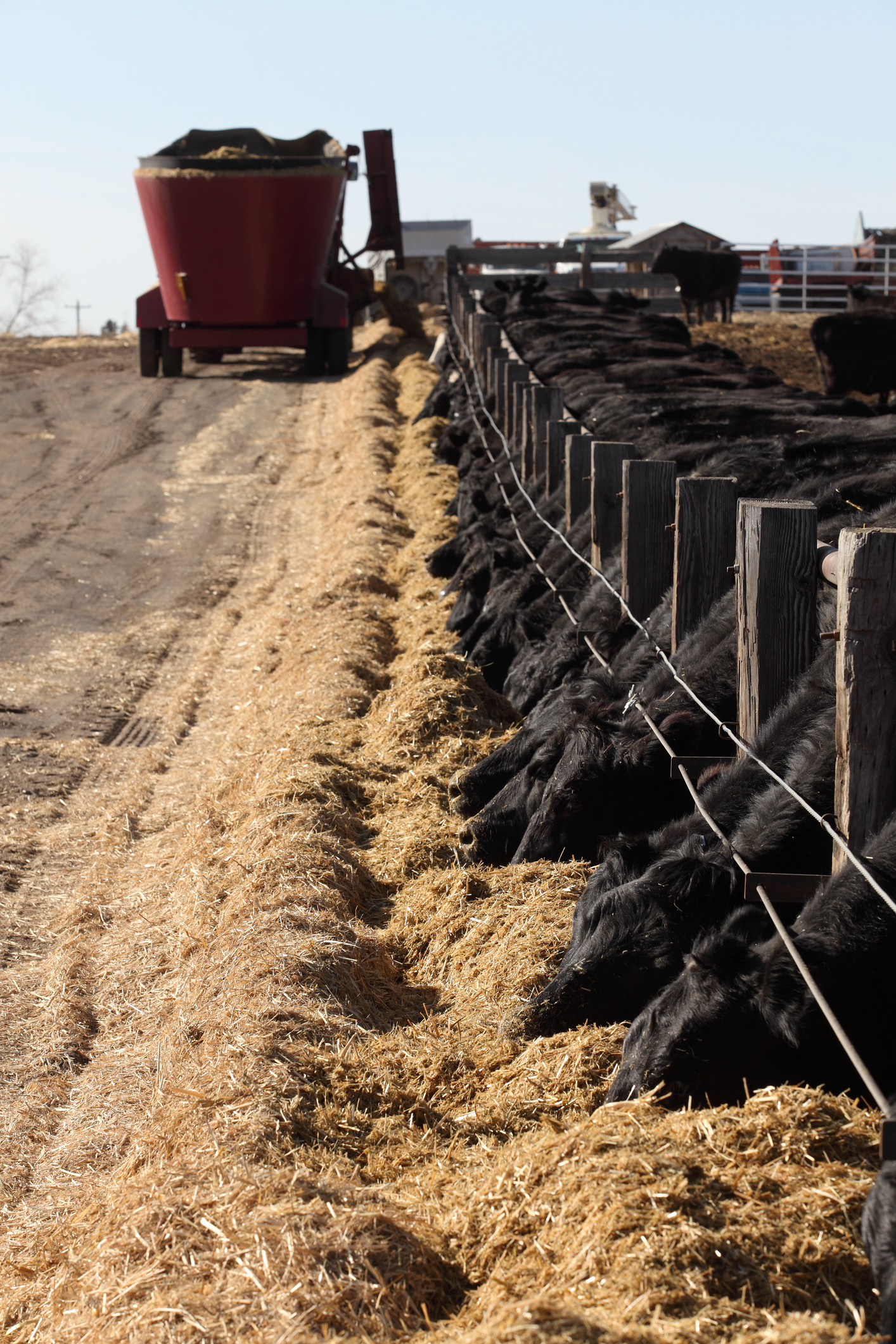 There is an argument to say you can't take much notice of markets in the last week of trade before Christmas.  Buyers are winding down in anticipation of closures, and sellers generally try to avoid selling because of that.  Cattle producers will be hoping this week's price declines aren't indicative of what is to come in the New Year.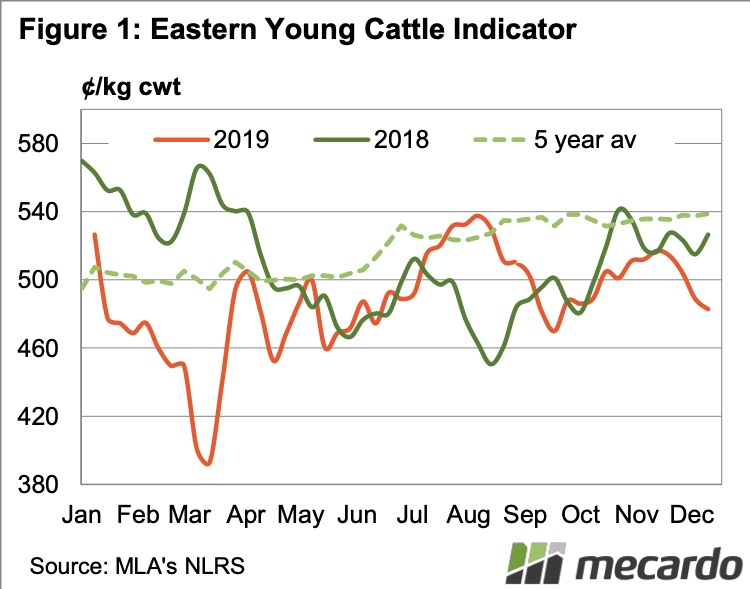 The Eastern Young Cattle Indicator (EYCI) has finished the year at a three month low, but it was on the back of yardings of just over 8,000 head.  Figure 1 shows the final price for 2019 of 482.75¢/kg cwt is now 44¢ behind where it ended 2018.
Since the heavy decline at the start of the year, the EYCI has made a slight improvement, but it will be interesting to see how the market opens up.
We only have slaughter numbers to the end of last week, and it has finished the year on a high. It isn't unusual to see cattle slaughter hit a high in December,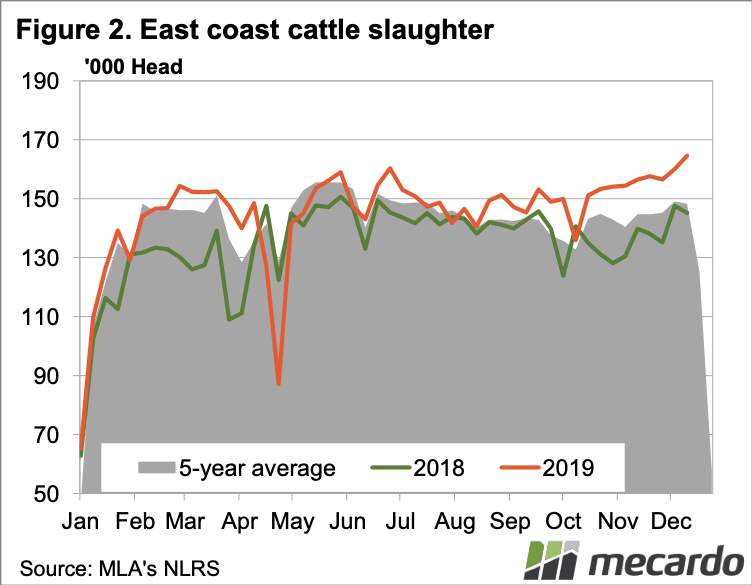 it is unusual for it to be the high for the year (figure 2).
The driver of the very strong cow prices we saw a month ago was export beef prices, and we are continuing to see that market correct.  The 90CL Frozen Cow Indicator isn't back to the levels of six week ago, it has fallen 11% from the peaks.  Cow prices and the EYCI are still way off the 90CL level of 868¢/kg.
The week ahead.
The late news just said there is relief on way for Queensland in the New Year, and it seems they were referring to the latest three month outlook.  Figure 3 shows the mostly neutral outlook, which his better than we have seen for some time.  Basically there is a 50% chance of getting decent summer rain across the north.  It won't be in time for Christmas, but would no doubt be a welcome start to 2020.