Flatlining retail lamb prices leaving saleyard upside open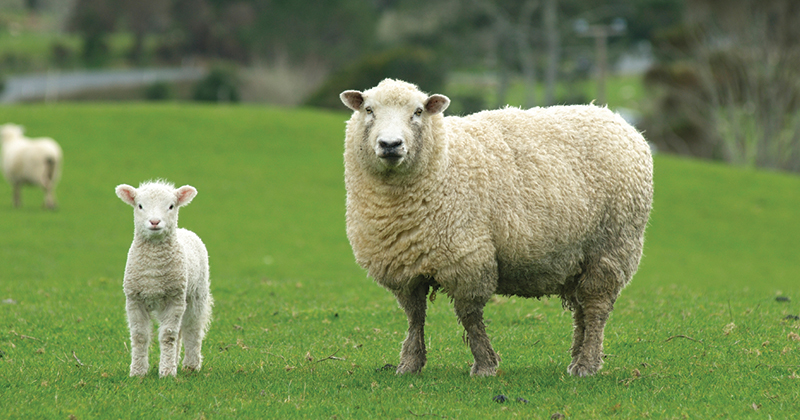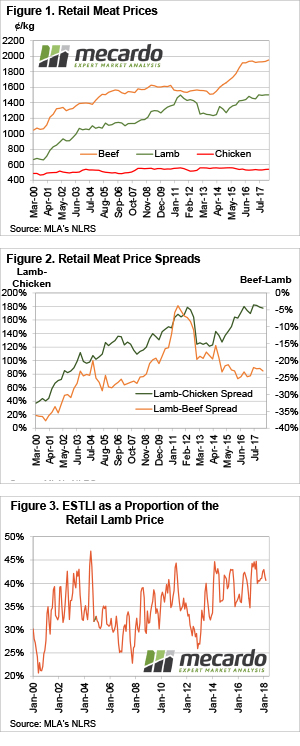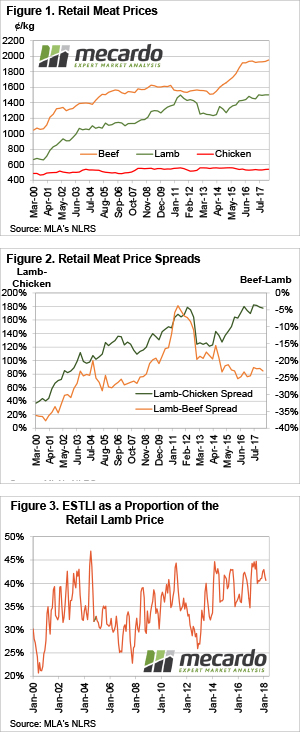 Since hitting a peak back at the start of the year, lamb prices have eased and found somewhat of a base around the 600¢/kg cwt mark. We know that strong demand has been driven by export markets, but there appears to be a limit to how much the local consumer is prepared to pay for their lamb.
Retail red meat prices have flatlined for over a year at the top of the historical range. Driven by high livestock prices and competition from export markets, retail lamb reached a record of just over $15/kg back in January 2017.
Since then, retail lamb prices have basically tracked sideways (figure 1). Chicken prices have also been steady, while the March quarter saw beef prices record a 1% increase to set a new all-time high of $19.51/kg.
Retail lamb has spent the last three quarters at close to a 180% premium to the chicken price, a similar level it reached at the end of 2012. Compared to beef, however, lamb remains relatively cheap at the retail level, at a 23% discount.
When lamb price peaked in 2011 they got within 5% of beef prices at the retail level, and this saw some consumer resistance and subsequent weaker domestic demand. Despite being cheap relative to beef, the strong premium to chicken, and pork, might have put a lid on how much further retailers can push prices.
With the retail lamb price being steady in the March quarter, the falling Eastern States Trade Lamb Indicator (ESTLI) is seeing the lamb price making up a smaller proportion of the Retail Price. Figure 3 shows the recent decline in the saleyard price has the ESTLI back at 41% of the retail price. Around 40-41% has been the low since the start of 2017, while the ESTLI has been as high as 45%.
What does it mean/next week?:
The fact that retail lamb prices have been steady for the best part of a year suggests that consumers are now relatively comfortable with the record values  This is good news for saleyard lamb prices.  However, lamb is priced at a historically comfortable level relative to beef and is expensive compared to chicken. The concern for lamb retail prices will come if the lower cattle values we are seeing flows through to retail level. Lower retail beef price might put some pressure on domestic lamb demand.
There is a little room for saleyard lamb prices to improve relative to the retail level, so there is some upside potential.  Importantly, retail lamb prices can also fall without necessarily taking saleyard lamb prices with them.