Friday the 13th, unlucky for some?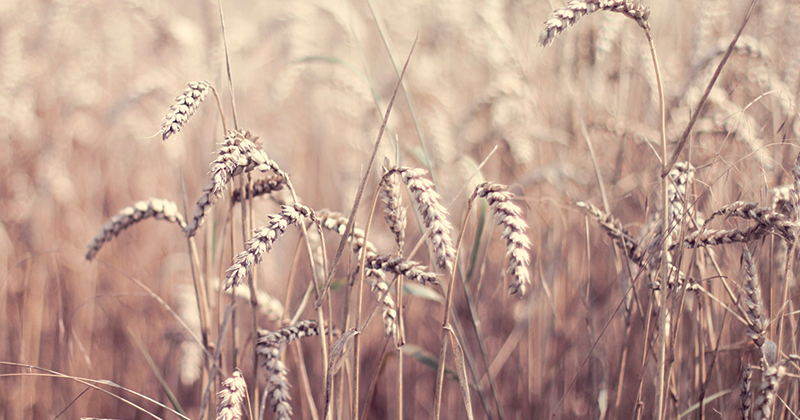 For those of a superstitious bent, Friday the 13th is considered to be unlucky. In this week's comment, we take a look at futures pricing & the USDA update to global wheat supply and demand, in order to determine whether we are lucky or not.
The futures market rallied during has rallied strongly since the beginning of April, however in recent days prices have fallen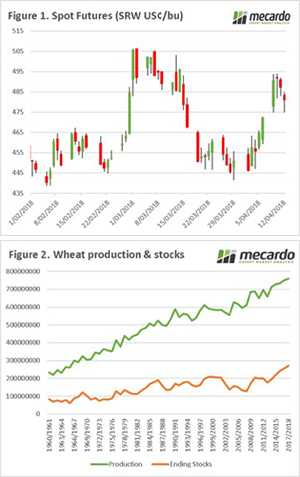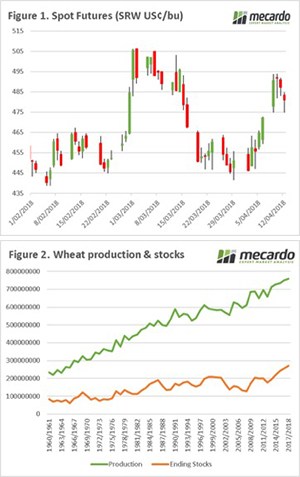 as a result of bearish data in the WASDE (more on that later), and the increasingly tense stand off between US & Syria/Russia. However, prices remain 3% higher than the close last Thursday, and 8% up on the start of the month (figure 1).  So in this case we are definitely lucky, to have much higher prices than the start of the month.
The April WASDE report was bearish for wheat, with production estimates for the current season raised by 962kmt, which mainly came from a month on month increase in production estimates of 13.47% in Morocco. Raising global production to 759mmt, the highest global production on record (figure 2).
Due to the rapid export pace in Russia, their ending stocks were reduced by 1.1mmt, which is a bullish factor. However, lower feed usage in Iran offset much of this with an increase in end stocks of 2.3mmt. Overall, global end stocks are forecast to end at 258mmt, 14mmt higher than last season and also an all-time record (figure 2).
The WASDE paints a concerning picture, with world production and stocks for 2017/18 at record highs, it reduces the potential for the market to provide sustained strong rallies. The world needs a very large drop in production in one of the major northern hemisphere to provide a drive in the market to benefit Australian producers.
I recommend you read Tuesdays article "How do you eat an elephant?", in order to get some ideas on hedging strategies for the 2019 crop.
What does it mean/next week?:
At a local level, we need to keep a close eye on Australian weather, many cropping regions are yet to receive meaningful rain. It is however very early in the season, and there is still everything to play for.
You might notice a bit of a pattern of involvement here, but in coming weeks posturing between Trump/Russia, Trump/China and Trump/TPP countries will have an impact on global markets both for commodities and equities.