Fuel for the fodder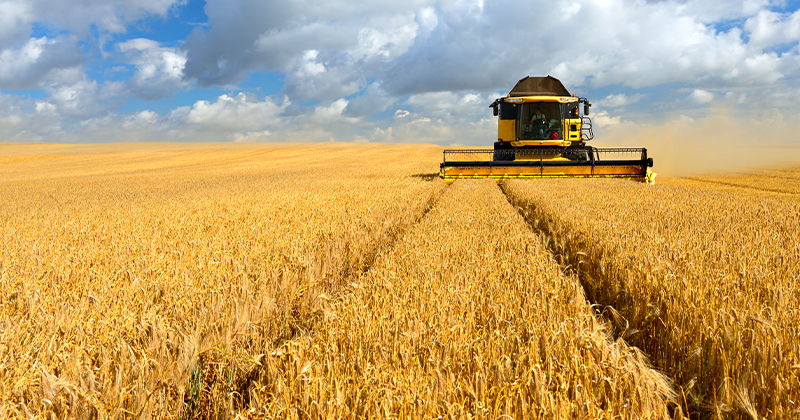 Key Points
Hay prices have fallen from the highs of last harvest.
Wheat holds a premium over hay in Victoria (+30%).
Hay holds a premium over wheat on the Darling Downs (-10%).
DD hay has held an average premium of A$144 over Victoria.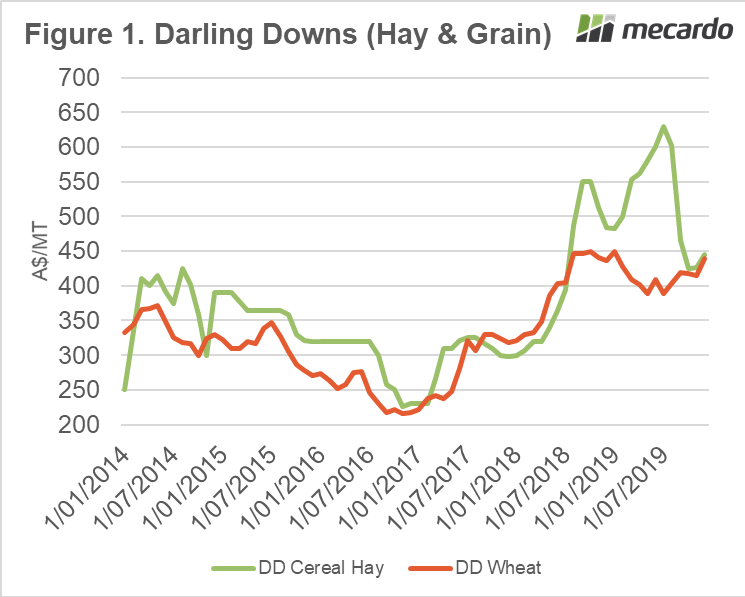 Our team covers a range of commodities, from goats to fertilizer. One of the agri products which we have not covered in much detail has been fodder due to the lack of available data. However we will now start to include the fodder market on a regular basis.
We would like to thank our friends at the Australian Fodder Industry Association (AFIA), who have provided us with datasets to assist in price reporting. This wouldn't be possible without this data, and our analysis will help increase transparency for both farmers and buyers.
In this initial analysis we will examine the price structure of cereal hay market versus the wheat market.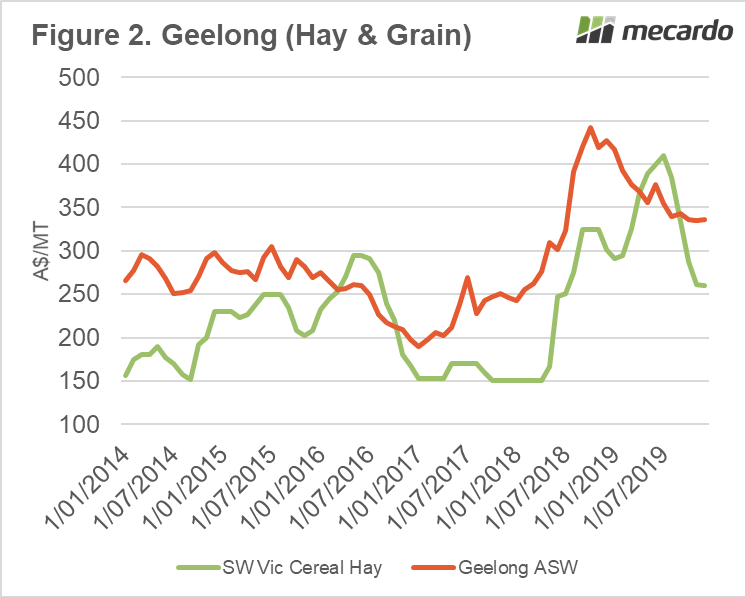 The focus is on the Darling Downs and Victoria. This is since the Darling Downs is the primary demand driver and Victoria is likely to be the supplier this season.
In figure 1 & 2, the cereal hay and wheat price for both areas are displayed. The price for both hay and grain has increased during the past two years due to the drought, however both have seen the market fall from last years highs.
There is a distinct difference however in both areas when it comes to the spread to wheat. On the Darling Downs cereal hay tends to trade at a premium to wheat, whereas in Victoria wheat trades at a premium.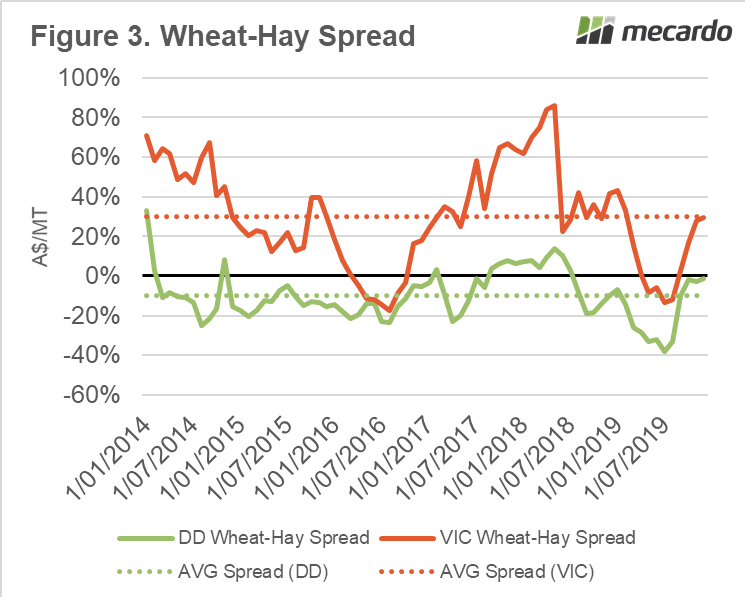 This spread is shown as a percentage since 2014 in figure 3. On average wheat is at 10% discount on the Darling Downs, whereas Victoria holds a 30% premium.
A large volume of hay is required for the numerous feedlot operations in QLD/NNSW. This is shown in the large premium for DD hay over Victorian, which has averaged A$144/mt since 2014 – which is approximately the freight required to supply from Victoria.
What does it mean next week?:
The large number of cattle feedlots in Queensland (and northern New South Wales) has resulted in strong premiums in Queensland for hay. This is exacerbated due to the drought conditions and the requirement to supply from Victoria.
In Queensland the hay market trades at a premium to wheat, which potentially points towards the replaceability of wheat with other feed materials (cottonseed/sorghum etc).