Fundamentals and black swans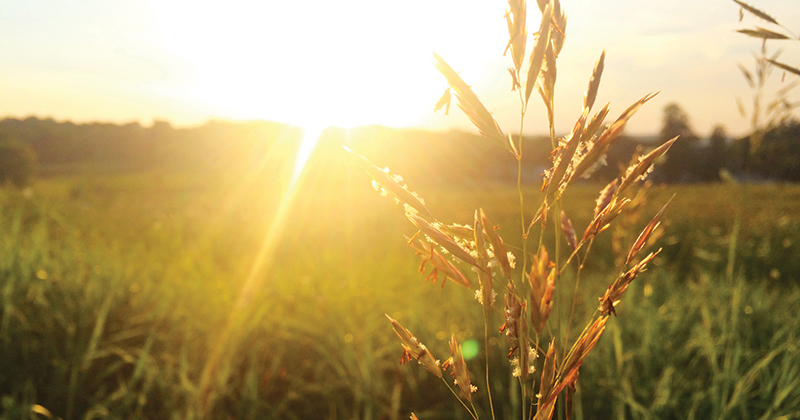 The market has been knocked around this week, by both fundamental factors driving pricing and the black swan event in the form of President Trump. Although volatile, the market can provide pricing opportunities for Australian producers.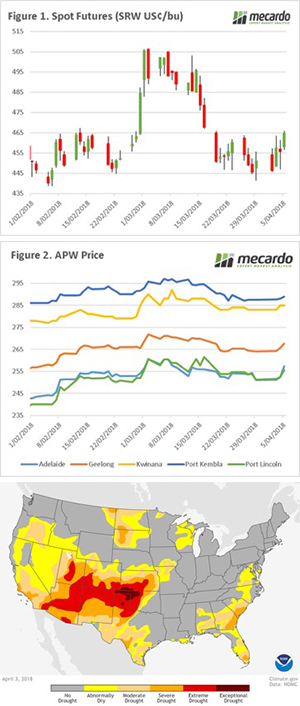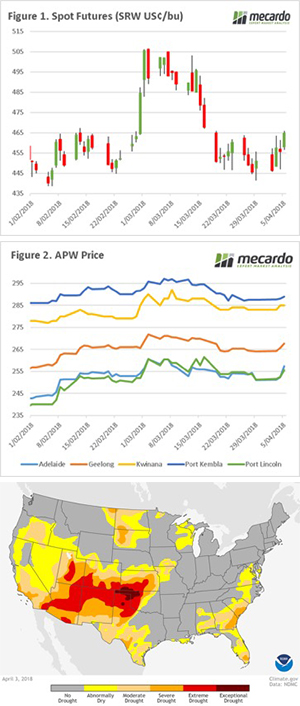 This week has seen a huge degree of uncertainty across all markets. The talk has moved away from the fundamentals, and onto the spectre of a volatile trade war between the worlds two largest economies. The futures market took a dive immediately after the announcement of tariffs by China, in response to comments by Trump. Overnight however, the market recovered, taking us to two-week highs (figure 1).
At a local level, cash APW1 prices have traded in a narrow range since the fall of the market in mid-march (figure 2). This week however, prices have shown some upside, with between A$2 & A$6 rises across the country.
Although the tariff wars provide some interesting news, the fundamentals continue to be a strong driver of markets. Many areas of the US continue to experience drought conditions (see map), leading to reduced expectations for the winter crop. At present, only 32% of all winter wheat acreage in the US is considered to be good-excellent. This is an extremely low figure, and places it at the lowest level since 2002. In order to recover decent rainfall will be required in the next fortnight, without rain further downgrades are expected.
In the coming weeks we may experience some upside in pricing as markets take into account drought conditions in the US.
What does it mean/next week?:
The market is going to continue to be extremely volatile. At present, Trump has already pointed towards a further $100bn in additional trade tariffs, which will likely be met by retaliation by China. The story is far from over, and is likely to continue to be a cause for concern, although potentially offer opportunities for Australia.
All eyes need to be on the weather, with poor forecasts throughout many areas of Australia's grain growing regions.