Getting by with a little help from… the rain.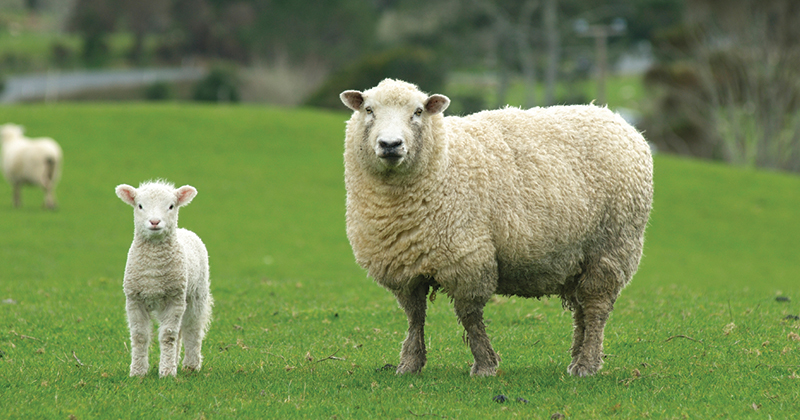 The trend in lamb and sheep slaughter figures this season show pretty clearly that the neighbouring states are picking up the added workload stemming from the Murray Bridge fire out of South Australia. Victorian and NSW lamb and sheep slaughter is trekking well above seasonal average levels and those recorded last season for the week ending 23rd February, while the opposite is true for South Australia.
Despite Victorian lamb slaughter sitting 21% above the five-year seasonal average, as shown in Figure 1, the total east coast slaughter is only 3% higher for the season with nearly 376,000 head processed in the previous week. In contrast, current SA lamb slaughter is trekking 29% under the seasonal average level for this time of the year.
A similar story for mutton, with NSW slaughter volumes 33% above the seasonal average – Figure 2, while SA mutton slaughter is currently 44% below the average seasonal pattern. The broader East coast mutton slaughter somewhat reflective of the flock rebuild phase with levels trending 11% under the longer-term average but 35% higher than this time last year – Figure 3. East coast slaughter moved slightly higher over February compared to the 2016 pattern as the forecast wetter February period failed to fully materialise.
There was some relief for the last week of February with some reasonable falls across much of the eastern side of NSW and in WA. This provided a bit of a lift to East coast mutton prices, up 7% on the week to close back above 410¢/kg cwt. East coast lamb categories ended the week with flat to small gains (see Table 1.), the benchmark Eastern States Trade Lamb Indicator (ESTLI) up a fraction to close at 624¢/kg cwt.
What does it mean/next week?:
Some very solid rainfall is forecast for Queensland in the coming seven days, but not a lot will make its way further south. Indeed, much of the nation's prime sheep rearing country will miss out. As Table 1. highlights, most categories of lamb and sheep prices are not too far away from levels seen this time last year. With prices this robust from a historical perspective and nothing much in the way of rain on the horizon as we head into Autumn prices are likely to ease slightly into the coming week.