Global wheat stocks set to 'crash'.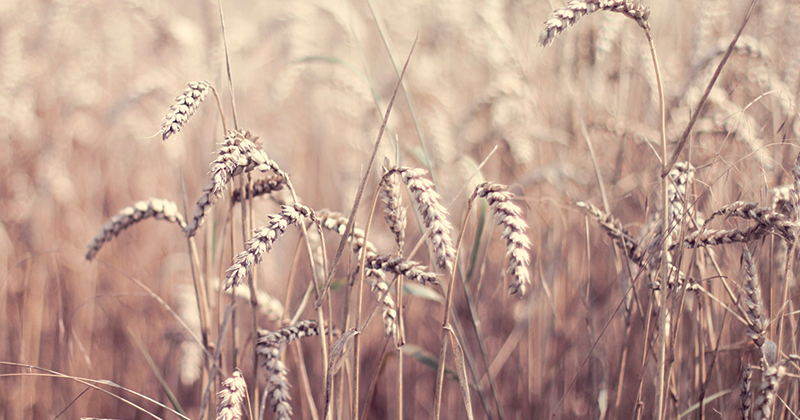 The world has been awash with wheat over the past six seasons. The adoption of modern farming practices and favorable weather around the world has created a situation where we have produced too much. We take a look at some new projections, and what has driven prices up in the past week.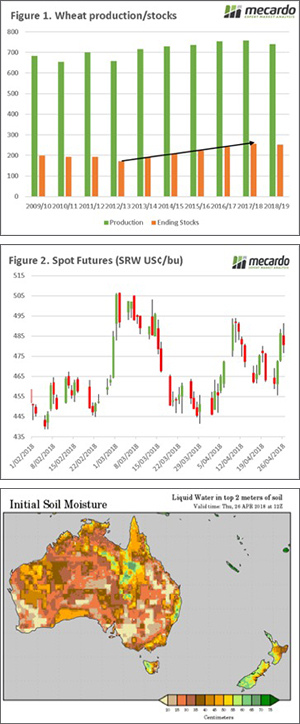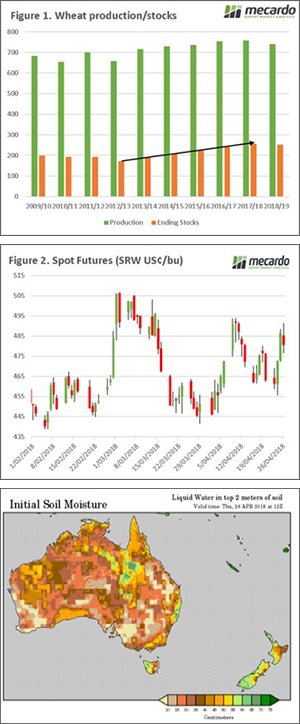 I'll admit, that it is a bit of an exaggeration to say that wheat stocks are crashing. Overnight the International Grains Council (IGC) have lowered their expectations for the 2018/19 global crop, with production falling 16.9mmt year on year, and end stocks down 3.4mmt. As we can see in figure 1, this is the first year since 2012/13 that end stocks are predicted to fall.
Although the world will still be left with abundant stocks at the end of the season, it will only take further downgrades in this season and 2019/20 to start placing pressure on supplies. Although it's not nice to say, we need farmers in other territories to have a bad time.
The wheat market gave a solid attempt at a rally throughout the middle of the week, with futures up A$14/mt from the end of last week on Thursday. However, as we regularly witness with wheat maintaining a rally is a struggle, and A$3-4/mt were lost overnight (figure 2). It is expected that a large proportion of the fall overnight was spec driven, yet the fundamentals are still in play for a volatile futures market and we may yet see further advances due to US weather concerns.
As all farmers in Australia know, Anzac day is the traditional point when the planting of the crop goes into full swing. In our conversations with growers around the country, it is clear that a lot of the crop is going into the ground dry, with the hope of some starting rains in the coming weeks. At present the soil moisture profile (see map) remains poor across the bulk of the Australian wheat belt.
What does it mean/next week?:
Producers: The focus will continue to be on planting the crop and performing rain dances. The buyers are likely to continue paying strong basis levels whilst major crop concerns persist. This will allow Australian producers to maintain a strong premium above international levels.
Consumers: There is a long way to go before harvest, and the rain could come and produce a bountiful crop, however it is worthwhile enacting a risk management plan to ensure that you are not exposed to worst case scenarios.