Grain Traders: Another one bites the dust.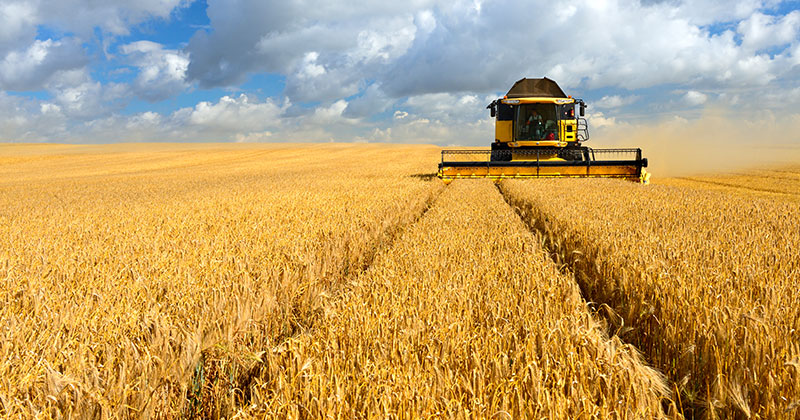 In this week's market commentary, we discuss some good news in the barley market. Unfortunately, it is not good news all round though with the voluntary administration of mid-tier grain trader Lempriere Grain.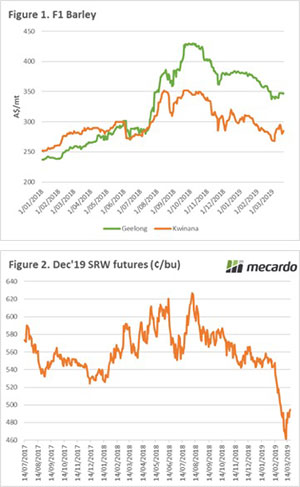 In recent weeks, we have been discussing concerns around the looming investigation by China into anti-competitive dumping of barley. If found against Australia, this will be negative for pricing which we have already seen with the deterioration of pricing (figure 1).
However overnight Saudi Arabia is tendering for a massive 720kmt of feed barley which will help with the demand side of the equation. These shipments are for the following periods
2nd half may – 180kmt red sea
1st half June – 240kmt red sea, 60kmt Gulf
2nd half June – 180kmt red sea, 60kmt Gulf
After falling for a number of weeks the wheat market has found its floor (at the moment) and has risen 2% since the start of the week, resulting in a A$2/mt increase in the December futures price (figure 2). The A$ has increased due to robust data and if the dollar was at the same level as Monday would have seen prices around A$1.6 higher.
In unfortunate news, the Victorian-based grain trader Lempriere Grain has entered voluntary administration. The business is owned by Starcom Resources (50%) and two companies owned by Will Lempriere. Their website has been removed, however, the archive is available on the link here.
There have been claims of slowing of payments in recent months. Then during the past week, the business stopped answering calls according to news reports. This was clearly of great concern to those who have outstanding debts with the business both to farmers and service suppliers.
It is likely that the losses will be substantial. Discussions with just a few trade participants would put the tally to at least $4m. The businesses impacted will now face a long and stressful slow to try and get their owed funds back.
I recommend that growers read the following two articles:
3 tips to minimise counterparty risk
Protect yourself from receivership with a PPSR
What does it mean/next week?:
The weather is the primary factor to keep an eye on in the coming week. There is substantial rainfall forecast across much of QLD and NSW, which will help provide some subsoil moisture to parched areas.
On the other side of the Pacific, the US is experiencing some big floods which although not yet impacting upon pricing, could delay spring planting.