How lamb price perspectives can change in a year.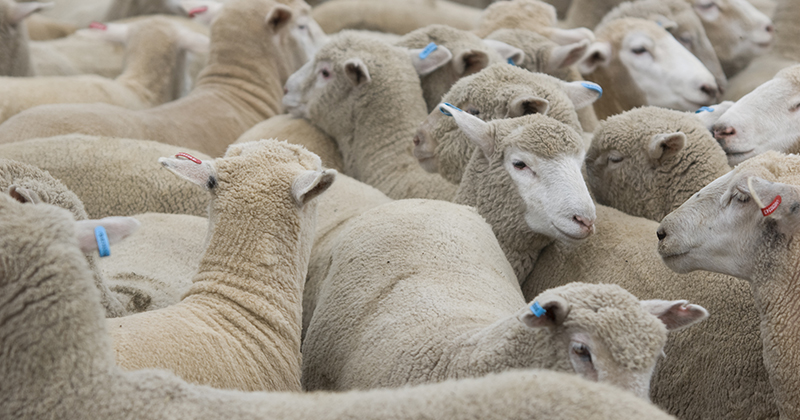 Perspective is a funny thing, especially when it comes to commodity prices. This time last year the Eastern States Trade Lamb Indicator (ESTLI) hit a new record high of 661¢/kg cwt and lamb producers went into Christmas a very happy bunch. This year the price is the same, but the mood is not as buoyant.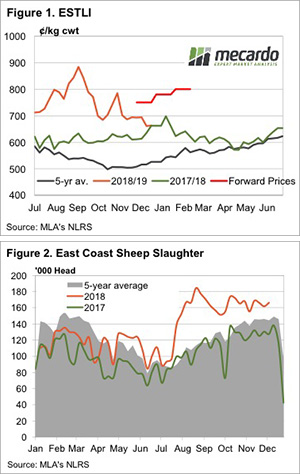 Lambs are the same price, but many producers are not seeing great prices, they are counting the missed opportunity of locking in prices at over 100¢ better than current values (Figure 1). Prices over 800¢ are also a recent memory, which adds to the perceived loss.
We know, however, that prices over 600¢ are highly profitable for those lamb businesses which haven't been in drought, and hence the flow of lambs this November and December has been strong.
There will be some interesting supply and demand functions over the coming month. The rain falling this week should encourage retention of lambs. However, anecdotal reports suggest many Victorian processors are fully booked for January.
We may see light lamb prices rally and finished prices steady, that is unless the dearth of supply in NSW worsens and drags all prices higher.
Sheep is another story.  It's very hard to see sheep slaughter maintaining current levels with crucial northern sheep regions getting a good downpour. We haven't seen mutton indicators above 500¢ for any extended period of time since the middle of 2017. Next year could be a record breaker for mutton.
What does it mean/next week?:
There will be some sales early next week, but things will be quiet after that. Many of the lambs which will be killed between now and early January will have already been booked, so sending lambs to the saleyards might be a raffle.