Lamb price doesn't want to die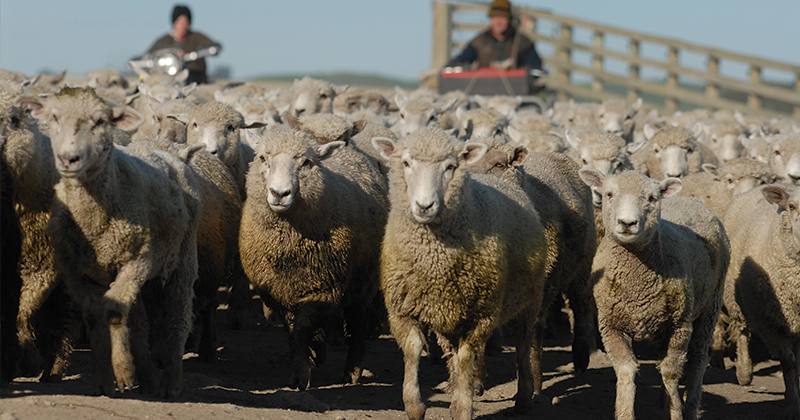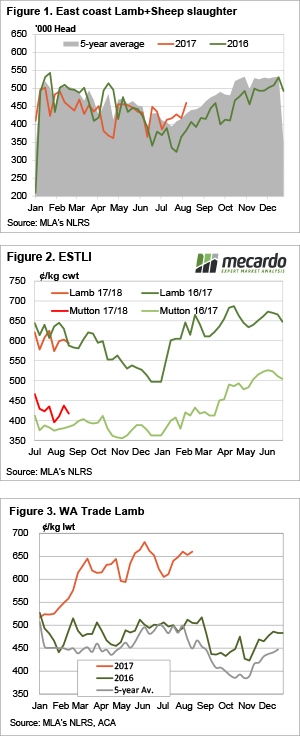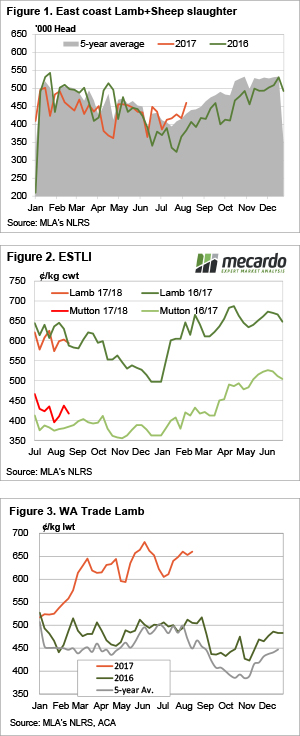 Average trade lamb prices continue to track around the 600¢ mark on the east coast, and higher in the west. Lamb and sheep slaughter has rallied and is sitting well above last year's mark, but demand appear to be keeping pace with supply.
In the week ending last Friday lamb and sheep slaughter tipped over 450,000 head, and reached its highest level since March (figure 1). Ovine slaughter sat 20% above the same week in 2016, and was largely driven by much higher lamb slaughter in SA and Victoria. In NSW there was an extraordinary 65% year on year rise in sheep slaughter.
The good news is the stronger supply this year isn't sending prices lower. Figure 2 shows the Eastern States Trade Lamb Indicator (ESTLI) and the National Mutton Indicator (NMI). The ESTLI is at almost exactly the same level as last year, despite lamb supply being stronger, while the NMI is 8.6% above this time last year.
In WA the market continues to outpace its east coast counterpart, sitting at 660¢/kg cwt this week (figure 3). In SA trade lambs are at 524¢, which for a 20kg lamb equates to a difference of $27/head. It doesn't happen often, but it's almost worth trucking lambs to the west.
Figure 3 also shows that the precipice is coming for WA lambs, as they there is a very reliable price decline at this time of year. How far WA lamb prices fall is the hard part, it's hard to see them going back to 500¢, but that is where they came from in January.
The week ahead
Lamb and mutton price should decline further in most markets over the coming month. They are, however, showing stubborn resistance to lower level, even in the face of stronger supply. This is good news, but the tipping point is coming, with the only question being how low they will go. My moneys on a 525-550¢ range in September.