Lamb rally not done yet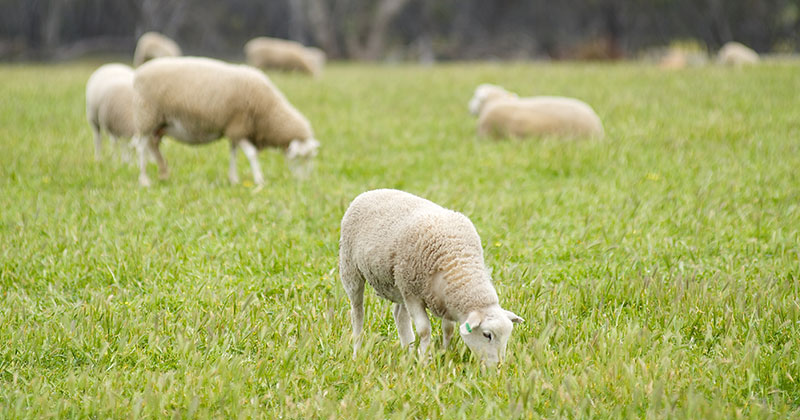 Remember last year when lamb prices moved through 800¢ and we thought it couldn't go much further?  We have had a case of Déjà vu this year, although prices were 100¢ higher, and this week have continued to rally.
Lamb prices didn't just creep higher either, the Eastern States Trade Lamb Indicator (ESTLI) rallied 37¢ to hit a new record of 945¢/kg cwt on Thursday. The ESTLI still hasn't managed to catch the East Coast Heavy Lamb Indicator, but it did make up some ground. The Heavy Lamb Indicator gained 15¢, and also hit a record of 973¢/kg cwt.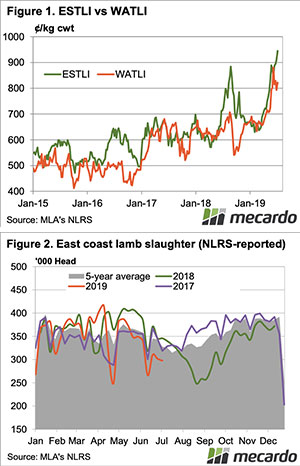 Over in the west, the lamb price rally has stalled and has come back to 800¢. Being a predominately export market this gives us some idea of what export lamb processors would like to be paying.
Figure 2 shows it is likely to be some time before prices are able to be pulled back if last year's supply trend is anything to go by. All the anecdotal evidence suggests the new season lambs are nearly a month behind normal, and there are likely to be fewer than last year. The supply dearth might last until September again.
Last year the dry winter saw processors killing a lot of sheep, replacing lambs on the chains. This year sheep will be hard to find as well. While the mutton price rally has stalled, it is feasible they could still be around 600¢ in mid spring.
Next week:
Can the lamb rally continue further? Forward contracts released this week offer a pretty good target of 1000¢/kg cwt, but can old season lambs reach this level?  If lamb supply gets as tight as last year and more sheep come to the fore, we could feasibly see the ESTLI at the magic $10 mark.