May I have some more please?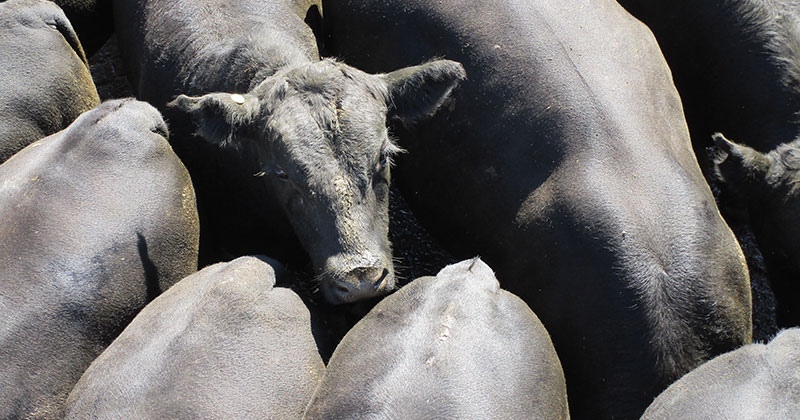 Isn't it great to see rain falling to parts of NSW and Queensland that have been missing out for some time? Certainly, cattle markets have responded kindly, but we really need to see more rainfall to get the confidence of restockers to re-engage with the market in a meaningful way.

Figure 1 shows the distribution of rain over the last week across the country with falls up to 100 mm noted for parts of western NSW. East coast cattle markets are benefiting from the wet, with younger store cattle and breeding stock posting price gains.
Meat and Livestock Australia are reporting weekly price lifts for east coast feeder steers, up 2% to 296¢ and east coast yearling steers gaining 1.5% to finish at 283¢. Stronger price movements were noted for east coast medium cow with a 3% increase to 242¢/kg cwt.
The benchmark Eastern Young Cattle Indicator (EYCI) mirrored the positive tone with a 2% rally on the week to close at 521.75¢/kg cwt. The EYCI has been climbing steadily, having risen over 11% since late September. The last three seasons we have seen the EYCI climb through spring, so it is not an uncommon scenario, but the recent rain is helping to underpin young cattle prices – Figure 2. The EYCI is currently sitting just 3¢ above where it was this time last season.
An additional factor underpinning cattle prices more broadly across Australia has been the ongoing surge in demand for beef coming out of China. The October release of trade data from the Department of Agriculture shows average monthly beef flows from Australia to China are running 122% above the five-year average trend. This is due to Chinese consumers needing to attempt to fill some of the void created by the crisis impacting their pork sector presently.
Indeed, China is closing in on Japan as Australia's top beef export destination with current market share proportions showing China at 22.9% compared to Japan's 24% – Figure 3. Remarkable, considering China finished the 2018 season at 14.5% of the market share of Australian beef exports and was sitting at just 10.8% in 2017.
Next week
Unfortunately, the forecast for next week shows the rain absent from much of mainland Australia, with falls between 25-50mm limited to eastern Victoria and coastal sections of western Victoria.
Several more weeks of rain like what we have experienced this week is required in NSW and Queensland before we can confidently expect restockers to get active. However, the Bureau of Meteorology three-month outlook released yesterday signals a low chance of any significant follow up rain during November for NSW and Queensland.
This lack of follow up rain is sending me "around the Twist" and suggests further cattle price gains will be limited for young cattle, but offshore demand should keep finished cattle prices buoyed.