More green on the map boosting restockers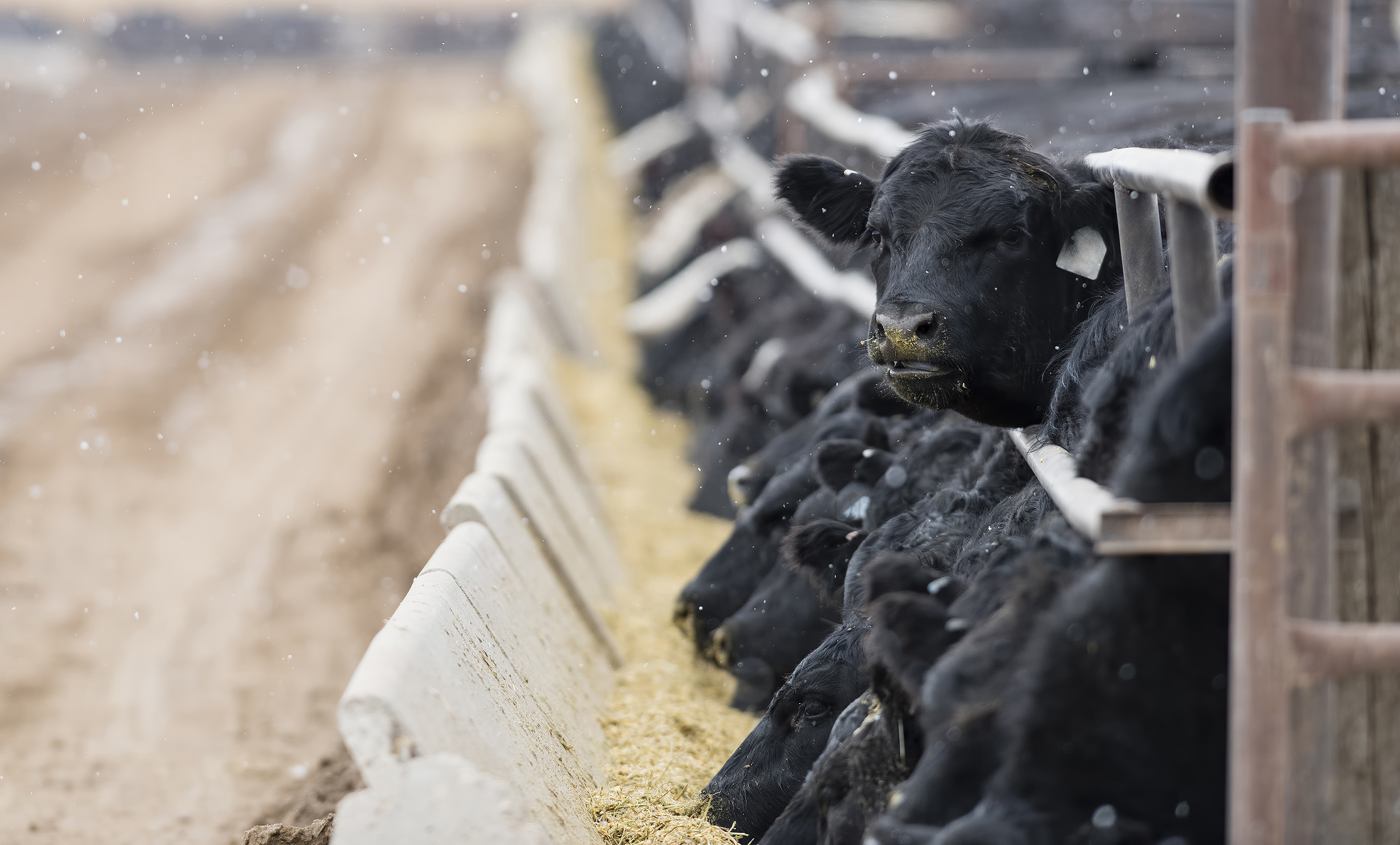 Another week with some rain about and more on the forecast has cattle markets showing signs of improvement. The Eastern Young Cattle Indicator (EYCI) headed back towards 500¢, while Heavy Steers continued to show strength.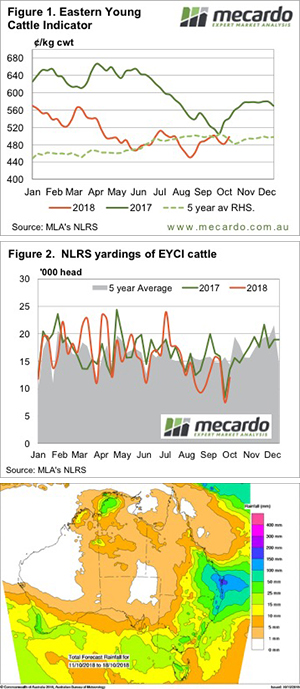 The 3.5% rally in the EYCI this week (Figure 1) looks small compared to the moves of recent years, but prior to 2015, it would have been considered massive. The October fall in the five-year average is of similar proportions to this week's move. It's an illustration of the volatility that historically high prices can bring.
Young cattle yardings were predictably low, as growers wait to see what the rain forecast will bring. The 12,000 head yarding (Figure 2) was up on the holiday affected yarding of last week, but still low for this time of year.
After being at inexplicably low levels last week, sitting at just 170¢/kg lwt, the Victorian Restocker Indicator rebounded back towards the NSW and QLD restocker prices, at 245¢. Queensland restockers are paying the most, with the indicator up 9¢ this week to 284¢/kg lwt.
Heavy and Trade Steers continue to lead the price charge. The heavies are expensive in Victoria while Trades are in NSW, at 525¢/kg cwt and 535¢ respectively. Finished cattle are the scarcest commodity at the moment. Normally at this time of year grassfed cattle are starting to hit the market.
In WA, the usual spring price decline is taking time to come to fruition. The lack of finished cattle and high-value beef from the east coast might be helping to prop up the grassfed cattle market in the west. The WYCI sits at 542¢/kg cwt, up 1¢ for the week.
Next week?:
There is plenty of green on the rainfall forecast map, which while not drought-breaking, will continue to see growers hold on and restockers nervous about where prices could go with a big rain. The first stop is around where prices were this time last year.
Finished cattle prices are already at last year's levels, so don't expect as much upside for those categories.