No black Friday for lamb and sheep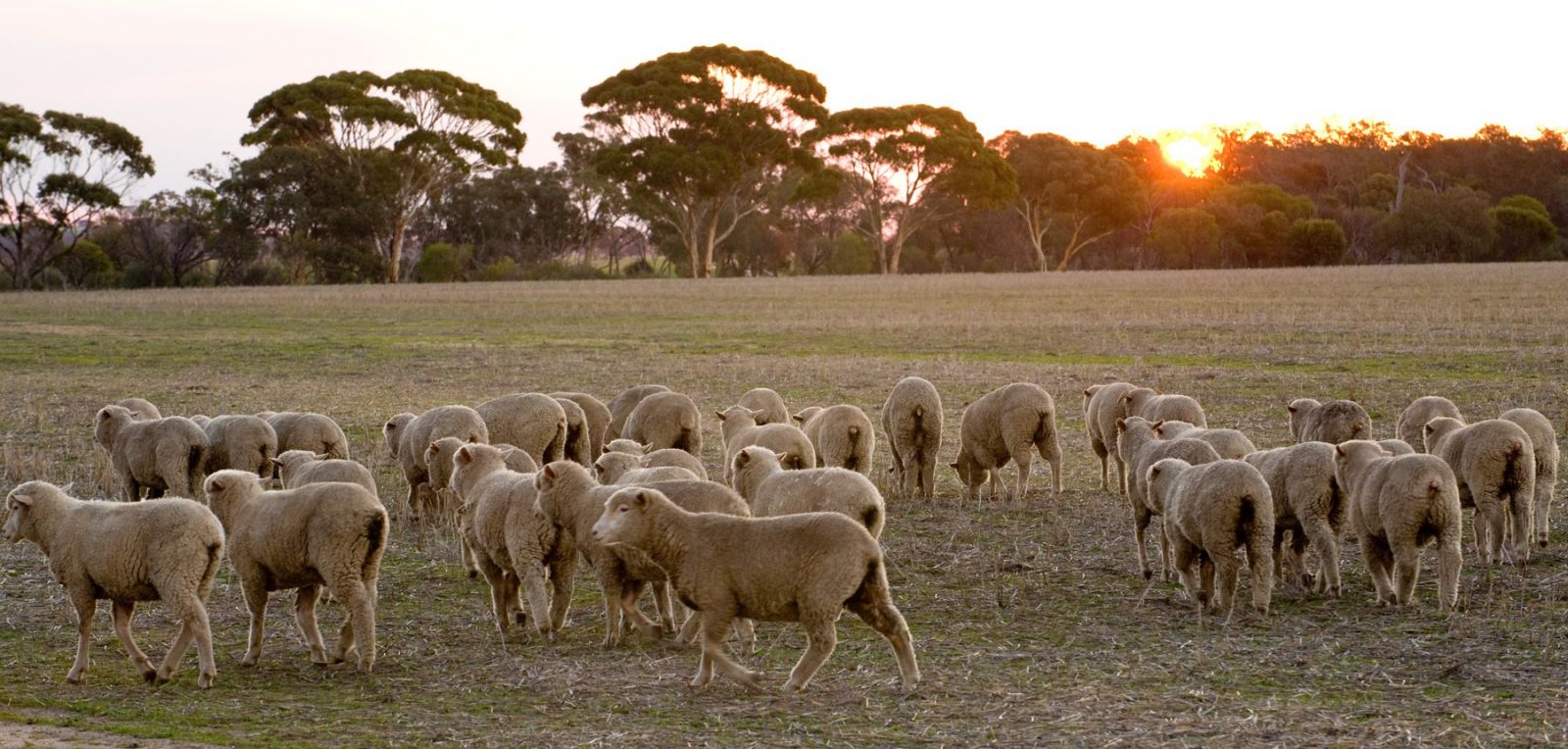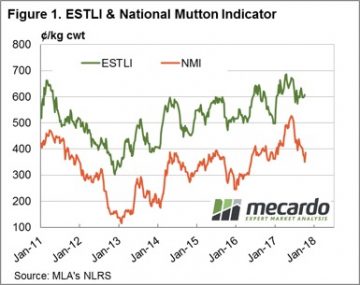 Despite the beginnings of Spring flush being fairly evident at the saleyard this week, prices managed to gain across all categories of national lamb and sheep markets. Seemingly, a Friday the 13th close to the week a lucky one for ovines.   
The Eastern States Trade Lamb Indicator (ESTLI) gaining 1% to close at 608¢/kg cwt, while some fairly erratic mutton prices out of NSW over the last fortnight assist the National Mutton Indicator up 10.3% on the week to close at 386¢/kg cwt – figure 1.
National lamb saleyard indicators posting some decent gains too with Restocker Lambs up 5.5% to $103 per head and Light Lambs 6.2% higher to see them back above $6. Price rises were evident pretty much across the board for Victorian, NSW and SA state saleyard categories with NSW Merino Lambs the only category across those three states to see a price fall this week, and a marginal one at that, down just 1.9% to 523¢/kg cwt.
The firm prices were unable to be weighed down by increased volumes at the saleyard along the East Coast for both lamb and mutton with throughput levels up 2.1% and 28.5%, respectively. The lamb yarding pattern for SA and Victoria continuing to show evidence that the seasonal Spring flush is underway with both states continuing to trend above the 2016 trend, and higher than the long term average for this time of the year – figures 2 and 3.
The week ahead
The BOM rainfall forecast for the next week showing reasonably good coverage across all of the East Coast and a bit of a light sprinkling for SA and WA. This will continue to provide some support to lamb and sheep prices in the short term, although the spectre of increased supply as the Spring flush gains momentum should act as a bit of a headwind. Prices most likely to consolidate in the near term; have a safe and lucky Friday the 13th.