Offshore markets and supply provide support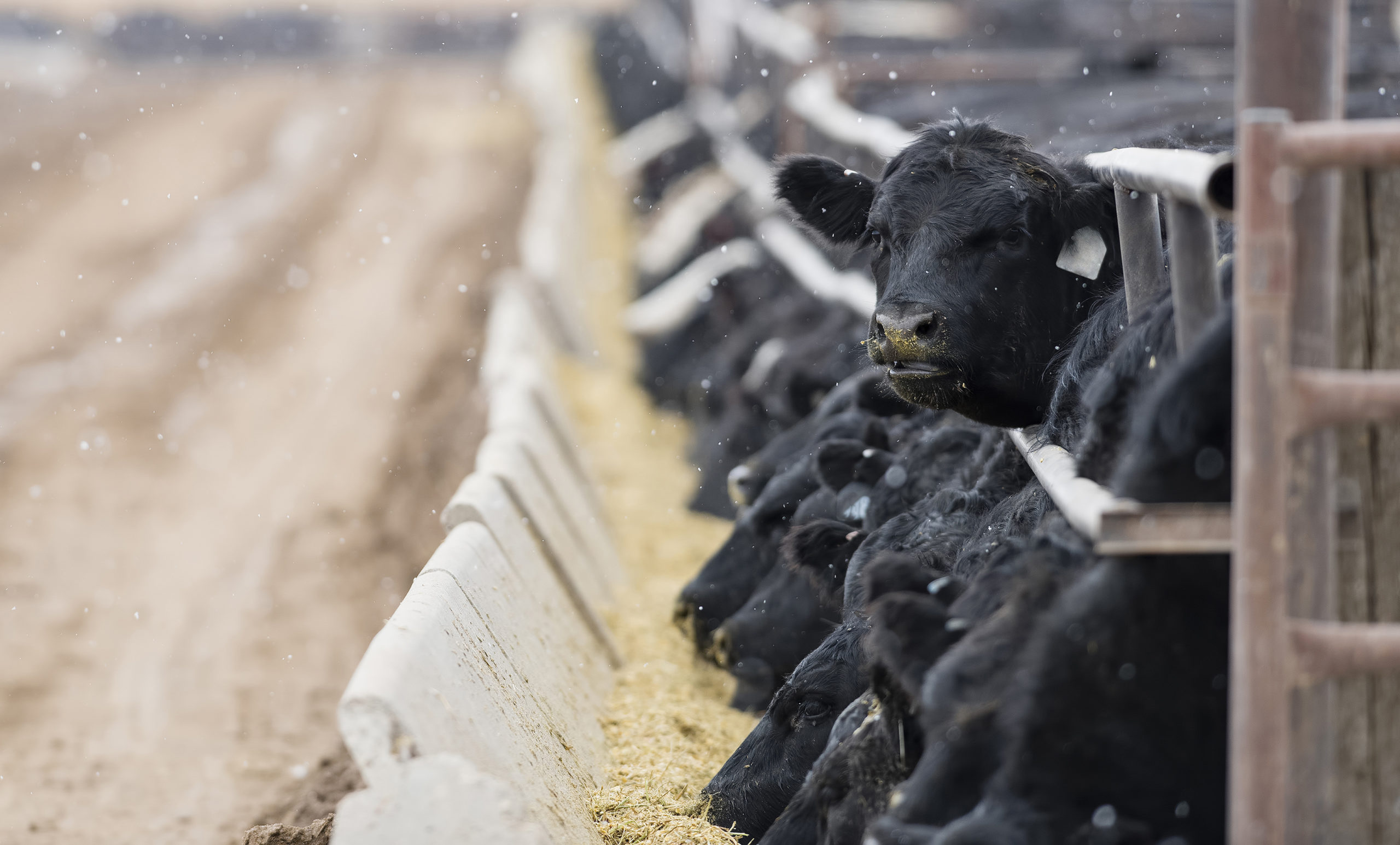 Some good weekly price gains were noted for the MLA CV-19 cattle indicators this week as a continued situation of tight domestic supply and improved offshore markets underpin local sales.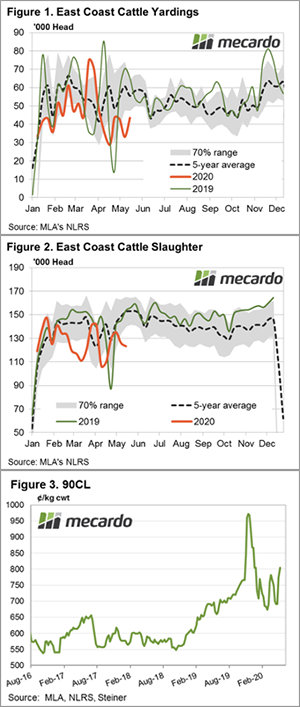 East coast cattle throughput levels have been rising from the seasonal low registered in April. However, compared to the five-year average trend and the 2019 pattern, yarding levels remain well below the normal situation (Figure 1).
During May, weekly east coast cattle yardings averaged 30% below the five-year pattern. Compared to 2019 the picture is even tighter, running 38% under levels seen this time last year.
Similarly, east coast cattle slaughter volumes show a tight result too. Since early May, weekly slaughter figures have continued to ease, drifting outside the lower end of the normal seasonal range. Indeed, the average weekly slaughter volume for May now sits 13% below the five-year average trend (Figure 2).
Across in the USA, the supply picture remains tight as well, albeit for slightly different reasons. Steiner report that the US Fed Cattle slaughter levels remain nearly 30% below this time last season, as processing plants still grapple with the supply chain impacts of the COVID-19 pandemic.
The tight conditions in the US providing some good support for the imported 90CL frozen cow indicator to see a strong increase on the previous week, up 4% to reach 804.2 AU¢/kg CIF – the highest it has been this year (Figure 3).
In further good news for global cattle market sentiment, the US Live Cattle Futures price has rebounded 22% from the seasonal lows seen in late April to trade just a fraction under 100US¢/lb this week. For those subscribers that managed to see the COVID-19 webinar (still available on MLA's Youtube Channel) I participated in last month, they would recall that getting back above the 100US¢/lb level is crucial for longer term support into the Australian market. So, it is good to see some price improvement returning.
Local CV-19 cattle indicators are all benefiting from the tight supply and improved offshore situation with the National Yearling Steer leading the charge, up 11% on the week to 393¢/kg lwt. Medium Steer, Feeder Steer and Finished Steers are all putting in a good show too, up 7% (331¢/kg), 5% (377¢/kg) and 3.5% (349¢/kg), respectively.
Next week?
Tight supply, improving offshore prices and a good rainfall outlook heading into winter all play into the hands of cattle producers currently. This should continue to provide support to domestic cattle prices into the short term.
Continue to keep an eye on the US Live Cattle Futures price as the ability for it to gain a strong foothold above 100US¢/lb into the medium to longer term is key to keeping local prices underpinned.