Record EYCI despite weakening export demand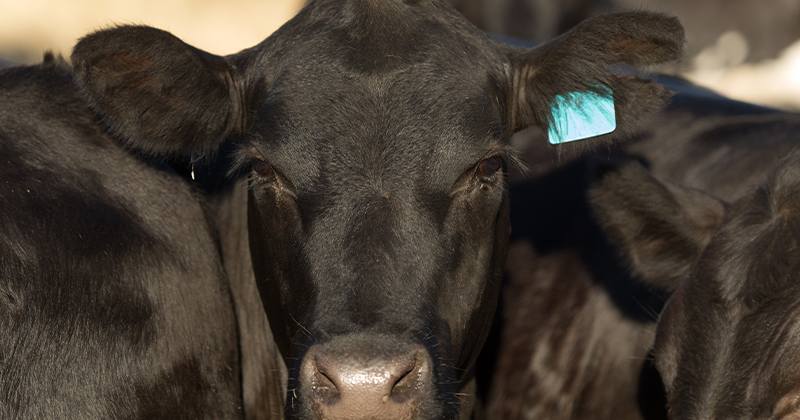 We know that grass fever trumps weak export demand, and this week we have seen it in spades.  Despite declining export beef values, the Eastern Young Cattle Indicator (EYCI) hit a new record on the back of rampant demand and tight supply.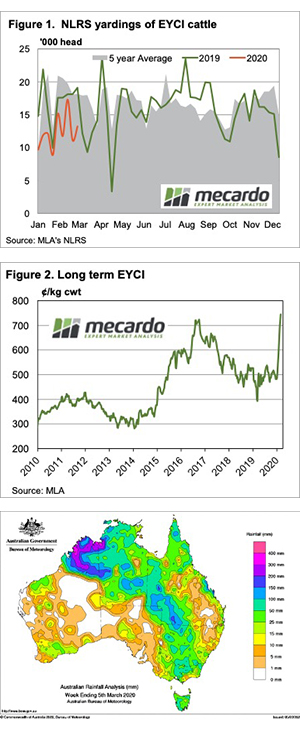 Young cattle supply has tightened significantly in the last year. Figure 1 shows that this week EYCI yardings were down 30% on the same week last year.  EYCI yardings are highly variable, but this is a pretty good indication of how young cattle supply is tracking. In Queensland, Roma has even come off its perch as the top EYCI yard, this week accounting for just 14.3%, with Wagga on top at 17.4%
The EYCI itself continued its extraordinary rally this week. A further 26¢ upside saw the EYCI post a new record of 744¢/kg cwt yesterday (Figure 2). The market is up 85% on the same week last year, with restocker demand driving prices higher.
It is even the wrong time of year for higher prices.  The previous record EYCI of 723¢ set back in 2016 was at the usual peak time, in October.
We did see Heavy Steer prices ease a little this week, but only in Victoria where they lost 10¢ to 611¢/kg cwt. Queensland and NSW were still stronger, as were cows. Cow prices might find some resistance soon, with the 90CL Frozen Cow Indicator falling a little further, to 683¢/kg swt.
In the West, cattle prices are not as strong, but the Western Young Cattle Indicator is still up 141¢ on this time last year, at 642¢/kg cwt.  The discount to the east coast is probably not enough to see cattle flow east in great numbers yet.
Next Week
Figure 3 shows the last piece of the rainfall puzzle was largely coloured in this week, with more rain on Thursday bolstering the picture. The question now is how strong the EYCI can get. With finished cattle prices at 650¢, this returns over $2000 for heavy steers. Historically $200-300 has been an acceptable margin for cattle finishers, which means grass fever could see the EYCI run further.