Records for sheep and it's only March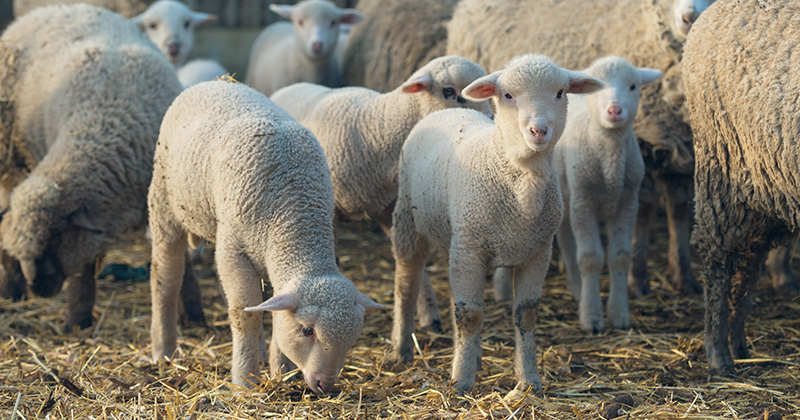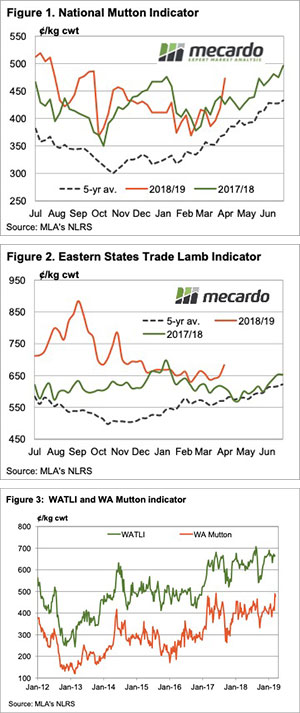 We knew it was going to happen, but the extent of this week's move in mutton prices has been rather extraordinary. The indicators haven't reflected the full move yet but we can get some ideas from today's sale at Wagga.
Sheep prices have gone bananas this week. Figure 1 shows the National Mutton Indicator (NMI) hitting a six month high of 473¢/kg cwt yesterday. Prices did rally as the week went on. At Wagga yesterday, Meat and Livestock Australia (MLA) reported sheep making over 600¢/kg cwt. Just last week, there were heavy lambs making less than 600¢.
Wagga saw new records in terms of heavy wethers making over $200 per head, while restockers competed with processors for ewes.  Many ewes made over $150 per head, with some better than $200.
We'll have to wait until next week for full supply data but Wagga mutton supply dropped 30%. Thanks to a bit of rain, and the threat of more, producers kept what sheep they have left at home.
Unlike sheep, lambs get to a point where they have to be sold before they turn into sheep.  Lamb supply was still strong enough this week, but prices did get some lift from the mutton market. The Eastern States Trade Lamb Indicator (ESTLI) hit a 2019 high of 683¢/kg cwt, having gained 36¢ for the week.
WA saw the biggest jump in their mutton indicator and also had the most expensive mutton in the country. The WA Mutton Indicator gained 72¢ to post a 20 month high of 477¢/kg cwt. In fact, WA mutton prices have only ever been higher briefly in June 2017 (Figure 3).
What does it mean?
Sharply higher prices usually bring out more stock. A lack of supply is fixed by higher prices. During droughts, or when there is a sniff of a break, this sometimes doesn't work. There may not be any more sheep that producers are prepared to part with, as they are required for future income. The coming week will tell the story but the record mutton indicator is 550¢ and it looks like we are headed in that direction.