Season improving and reflecting in prices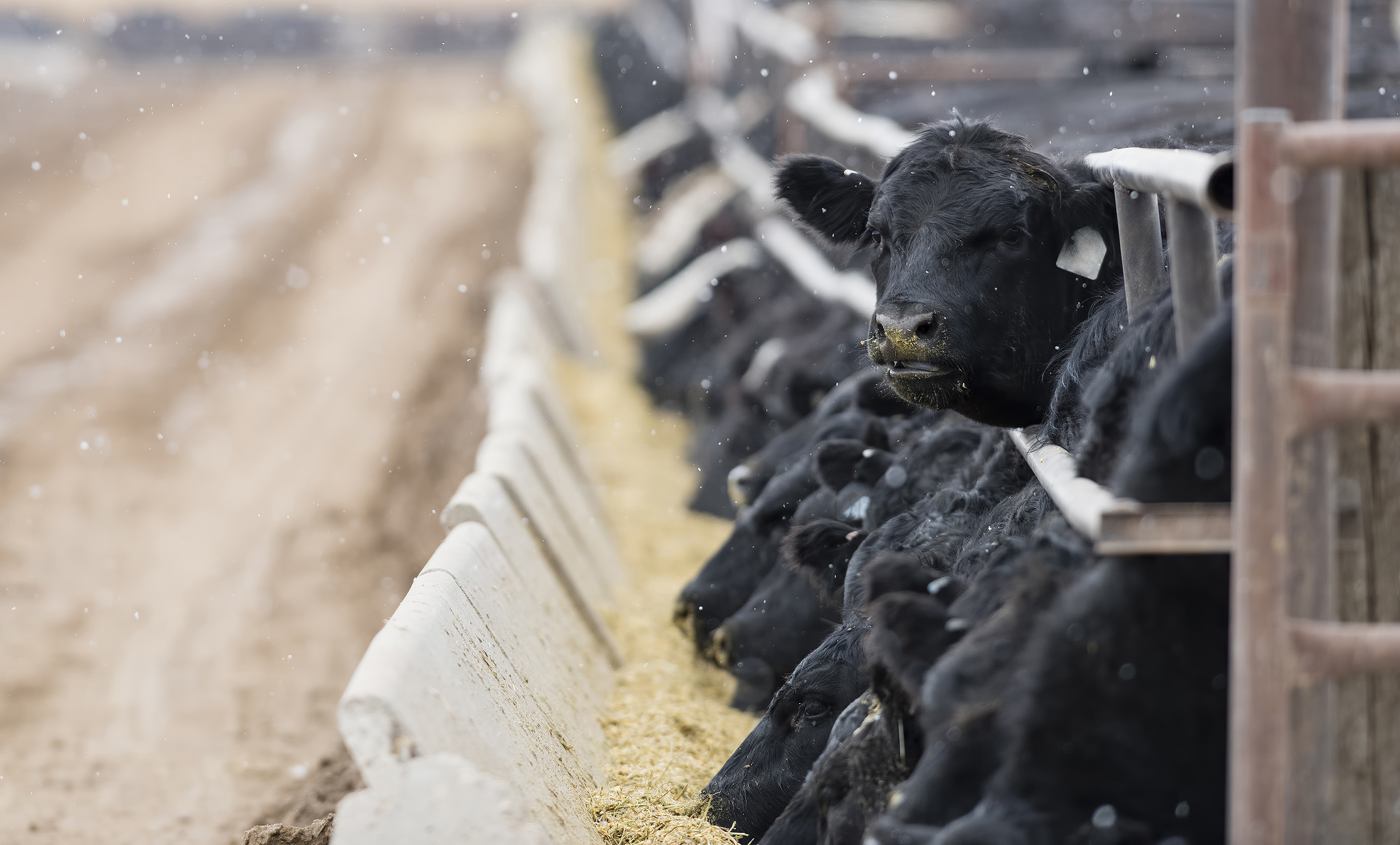 It looked like cattle prices were headed into the abyss, but then sellers and buyers alike saw a bit of rain on the radar and started to think they were a bit cheap. And up prices go, quicker than they came down in fact.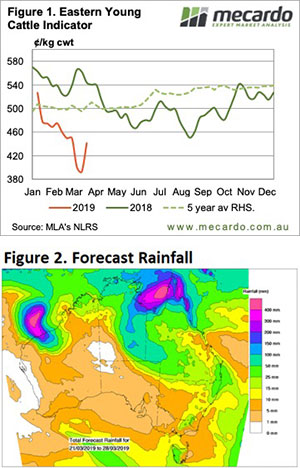 After a brief foray below 400¢, the Eastern Young Cattle Indicator (EYCI) retraced the heavy losses of early March this week. Figure 1 shows the EYCI finishing Thursday at 441.25¢/kg cwt. With delayed yarding data it's a bit hard to gauge if it was supply or demand.
Looking purely at Roma, the country's biggest store market, calf supply fell from 1,032 head last week to 215 head this week. The good rain through parts of southern and central Queensland obviously had an impact on supply.
While store and restocker prices rallied, most other categories also found some upside. The most expensive indicator in the country remains the MSA yearling in WA, at 580¢/kg cwt. In the east, Victorian Heavy Steers gained 18¢ to get back to 511¢.
Live export cattle prices fell heavily this week, at least in Darwin where Light Steers fell 40¢ back to 300¢/kg cwt. In Townsville prices were steady, but remain cheaper at 285¢/kg lwt. The floods don't seem to have impacted prices too much.
Export beef prices held steady this week, and remain at the top of their range.  It's hard to see beef supply improving from here, and forcing export prices lower, but we know that local supply isn't the only driver of world beef markets.
Next week:
Figure 2 shows follow up rain for parts of Queensland spinning out of cyclone Trevor.  There is a pretty good chance this rain will see cattle prices at least steady, and probably continue to move higher.
The season isn't assured yet, but as prices suggest, it's looking a lot better than it was just two weeks ago.