Signs of tightening supply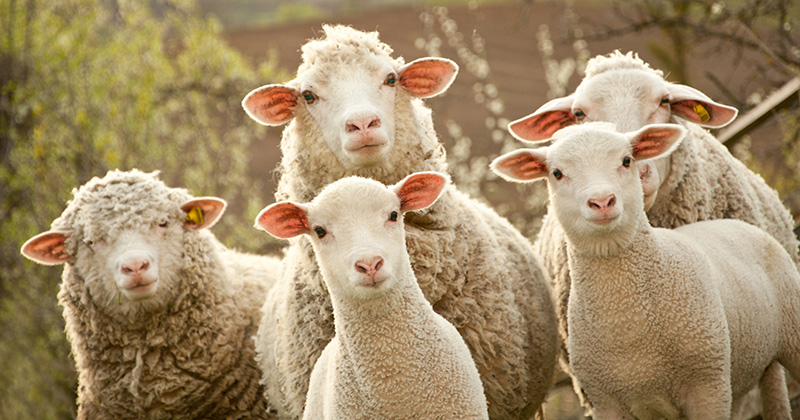 A nice lift in prices across the board for all NLRS reported categories of lamb and sheep along the East coast this week, as saleyard throughput figures suggest supply is on the wane. The Eastern States Trade Lamb Indicator (ESTLI) gaining over 3% to close at 665¢/kg cwt.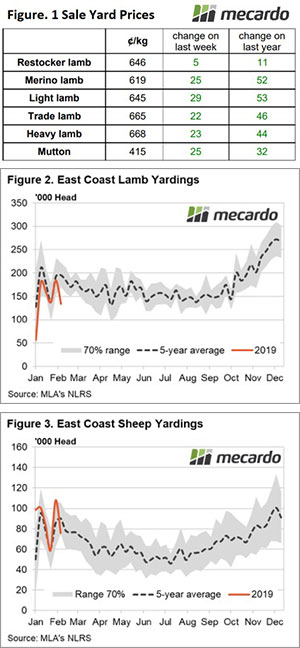 Prices lifted between 1-6% on the week, with Restocker Lamb the worst performer of the bunch managing a meagre 5¢ lift to close at 646¢ (Figure 1). In contrast, East coast mutton was the standout jumping 6.4% to finish the week at 415¢/kg cwt.
East coast lamb yarding levels provide a clue to the current price behaviour. Throughput has eased 27% from the week prior to see the 2019 trend dip below the normal range for the first time this season with less than 135,000 reported through the saleyard last week. Indeed, since the start of the year average weekly lamb throughput levels have been running 14% below the five-year trend (Figure 2).
East coast sheep yardings posted a dive of a similar magnitude too, registering a 29% drop week on week. Despite the reduced sheep numbers, weekly levels remain just within the normal range at around 75,000 head as above average weekly NSW sheep throughput stems the broader east coast decline in sheep numbers (Figure 3).
Since the start of 2019, average weekly sheep throughput in NSW has been running 14.5% above the five-year average level. In contrast, Victorian sheep yarding levels have been trending 9% below the five-year average, while South Australian sheep throughput has been 20% softer than the seasonal average.
Next week:
There is nothing of note in terms of rainfall on the BOM weekly forecast for sheep and lamb rearing regions, but the dwindling supply is probably enough to keep prices sustained as we head toward Autumn.