Soaring yarding level raining on prices.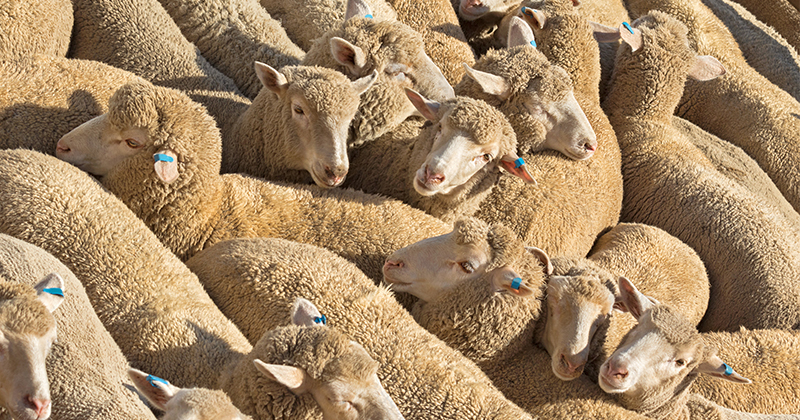 Elevated sheep and lamb yarding levels are soaring like an eagle at the moment and creating a stormy price conditions for ovine markets this week. The Eastern States Trade Lamb Indicator (ESTLI) shedding 55 cents to close at 725¢/kg cwt and East coast Mutton peeling off 79 cents on the week to sit at 423¢/kg cwt on the mid-week close.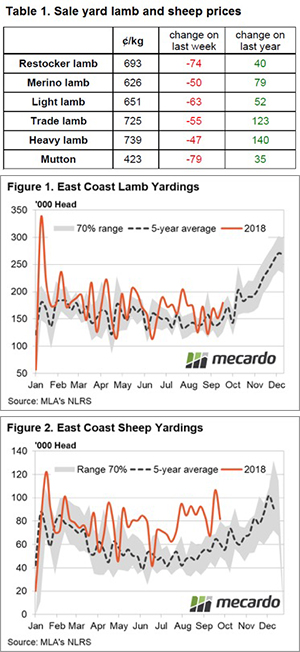 Table 1 highlights the sale yard price behavior for the week, and year, for key lamb and sheep categories across the Eastern seaboard with red ink on the weekly movement shared across all stock types. Heavy lambs suffering the smallest decline with a drop of 47 cents, perhaps anecdotal reports of a dearth of heavy lambs due to the dry conditions insulating somewhat against the broader market falls.
Indeed, with the year on year price change for heavy lambs still reflecting that this season is 140¢ higher than last year and East coast heavy lambs topping the price table at 739¢/kg cwt this week suggests that heavy lamb supply could be a bit thin on the ground in some regions.
In contrast, broader East coast supply statistics for lamb weekly throughput shows that the Spring flush continues to ramp up, probably with much lighter weight lambs. Throughput levels are now sitting back at the upper end of the normal seasonal range for this time of the season as Victorian lamb throughput lifts 27% on the week signifying the flush is gaining momentum – Figure 1.
East coast sheep throughput is lower on the week, but as Figure 2 highlights remains at uncharacteristically high seasonal levels. Considering the volume of sheep still being presented at the sale yard mutton prices are managing to hold above levels seen this time last season, with East coast mutton 35 cents higher than in 2017.
Please note sale yard prices reflect Wednesday market close as this piece was prepared Thursday due to the AFL holiday in Victoria on Friday.
What does it mean/next week?:
A combination of low rainfall, 10-15 mm likely for Southern Australia, next week and a continuation of lambs coming forward as the Spring flush extends is probably going to make it difficult for the ESTLI to gain too much traction in the short term.