Spring in the wool markets step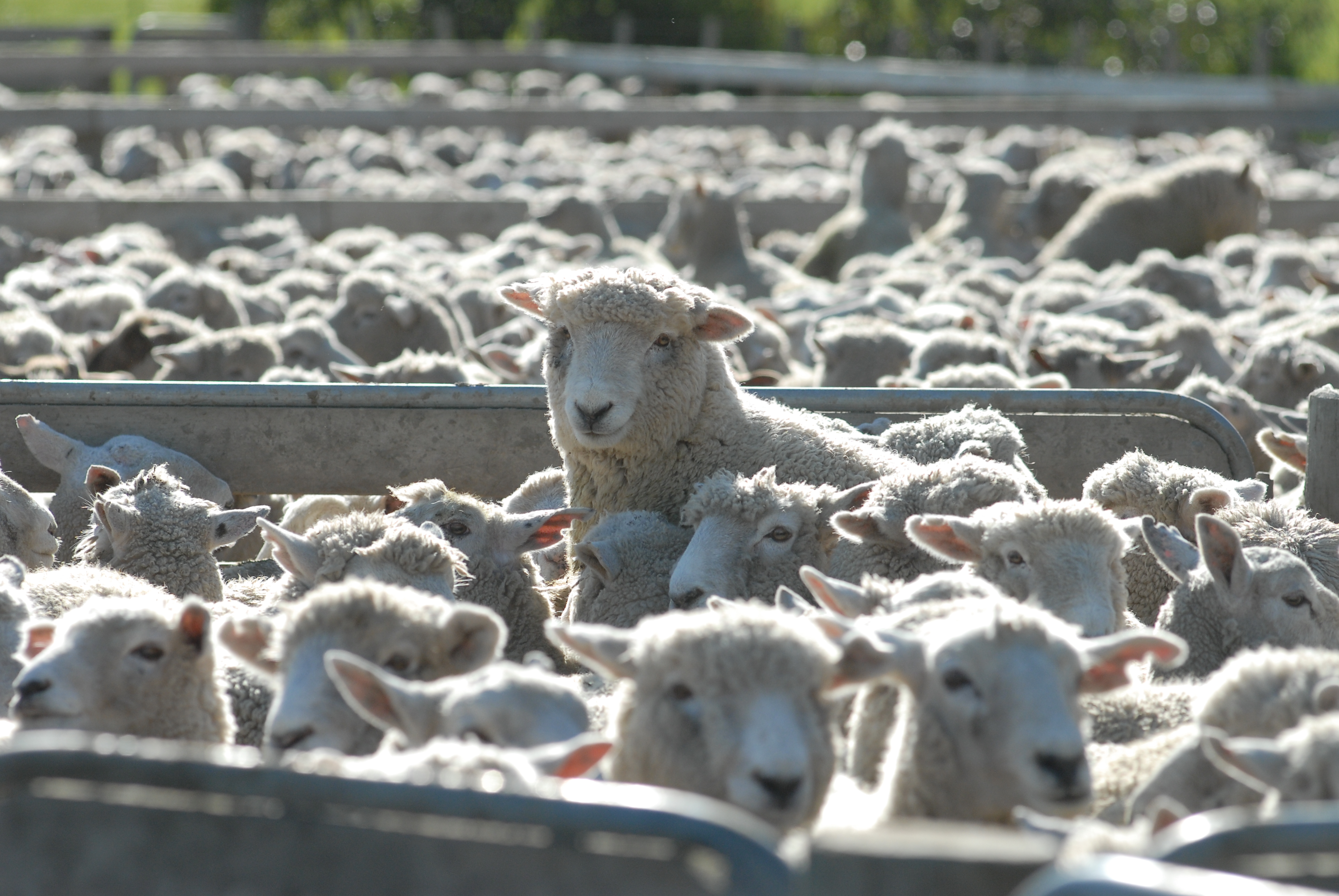 The wool market has been rather playful of late, appearing to have a spring in its step with a few giddying price highs and corrections. This week's market was no exception with large movements in red across the board.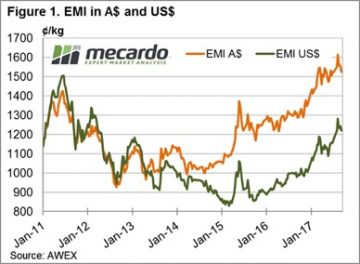 The Eastern Market Indicator dropped down 31 cents to 1,525 cents in A$ terms this week (Figure 1).  The market in the west followed a similar path, falling 30 cents out to 1570 cents close (Figure 2). Our dollar is still holding up against the US$, which meant the EMI fared slightly better in US$ terms finishing 22 cents lower on the week at 1221 cents. The A$ traded at 80.5 early and pulled back as the week progressed which was reflected in the market as prices stabilised on the second day of auctions.
The finer fibres of less than 19 micron posted the largest losses for the week. Given that they had been holding ground in comparison to the rest of the market recently, it was only a matter of time before widespread corrections occurred in this category. Losses ranged from 30 to 60 cents and were highest in 18 -19 micron wools.
A total of 42,764 bales were offered for sale this week. However, growers were reluctant to accept any retraction in price, passing in a significant 15.5%. Word from the floor suggested that there was interest from exporters chasing any of the passed in lots after sale hours (Figure 3).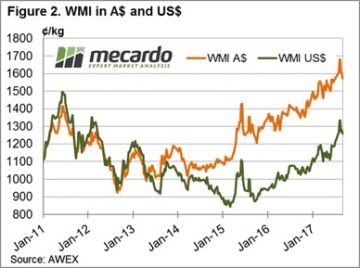 Merino skirtings and crossbred wools also felt a quick early blow in the market before stabilising on day 2. Recovery was slightly better than for Merinos, with losses of 15 to 30 cents for crossbreds and an average of 20 cents on skirtings. Cardings were the only category that managed a positive move by gaining just a few cents on the week.
The week ahead
A total of 43,077 bales are listed for sale next week across the three selling centres. As long as we don't see any significant global actions affecting the currency and trades, the hinted demand from exporters raises our hopes for a favourable week.