Supply falling and demand strengthening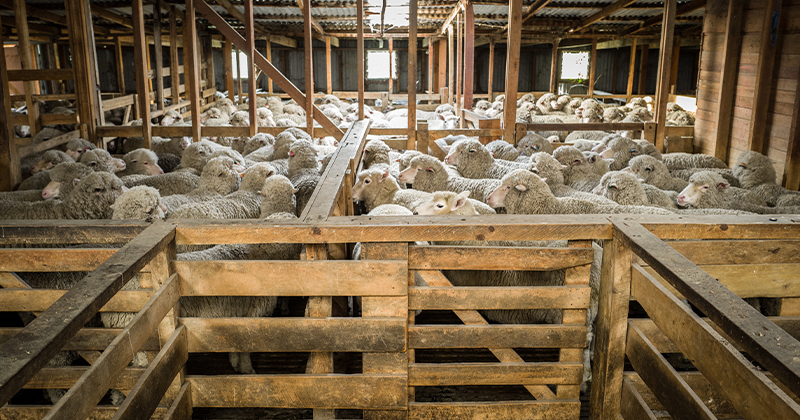 A quick glance at Meat and Livestock Australia's (MLA) weekly slaughter data suggested both sheep and lamb were following the normal trend.  This was not the case however, with the data lagged a week it was a case of supply tightening before the public holiday-induced decline.

Figure 1 shows the impact the rain started to have in the week ending the 24th January.  Lamb slaughter was down 5% on the previous week, and 9% on year earlier values (figure 1), while sheep were similar to last year, but down 9.5% on the week (figure 2).
Sheep and lamb yardings in the week ending the 24th showed a similar trend, but to a large extent.  Sheep yardings fell close to 30%, and lambs were down nearly 20%.  The rain has at least caused producers to take a wait and see approach.
Those who held to sell this week have been richly rewarded, with all east coast lamb indicators rallying strongly.
Figure 3 shows the Eastern States Trade Lamb Indicator (ESTLI) gained 30¢ this week to hit a three month high of 809¢/kg cwt.  We looked at restocker lambs earlier in the week which had the biggest gains.  Mutton was steady in NSW and lower in Victoria, but gained 66¢ to move above 600¢/kg cwt in SA.
WA values remain well behind the east coast, with the WATLI at 613¢, down 61¢ on the same time last year.  WA Mutton is just 17¢ below this time last year, but at 422¢/kg cwt is way off the east coast equivalent.
Next Week
There is yet more rain to come for some key sheep areas over the coming week, and given this, it is hard to see demand from restockers weakening.  If supply isn't going to increase, and demand likely to get stronger, it can only mean support for prices.