Support for young cattle drying up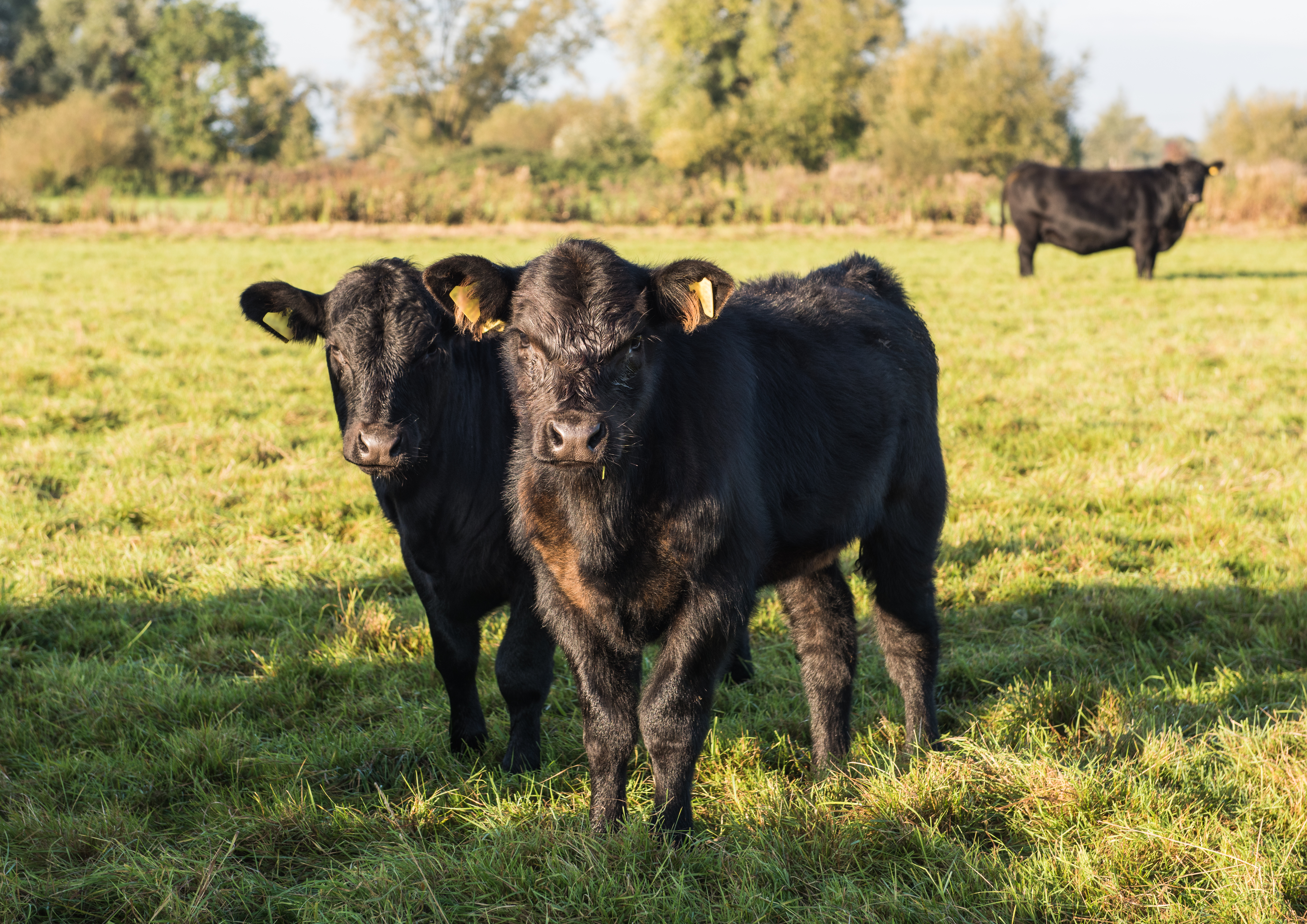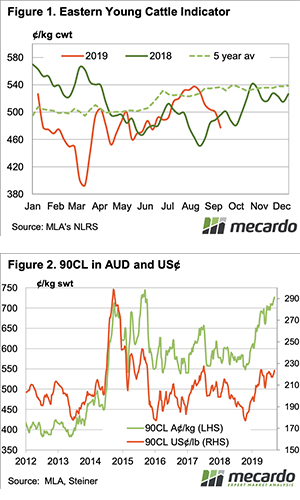 The young cattle price slide continued this week as the lack of rain saw price support dry up further. There were no falls for finished cattle however, as demand continues to respond to rising export cattle prices.
The cattle prices, as represented by the Eastern Young Cattle Indicator (EYCI), spent their fifth week on the slide and hit a new thirteen week low. The EYCI finished Thursday at 477.25¢/kg cwt, having lost 22¢ for the week. Another stat, shown in figure 1, has the EYCI lower than last year's level for the first time in seven weeks.
Finished cattle prices have maintained their strength. Heavy steers on the east coast are above 540¢ in all states and averaged 573¢, thanks largely to prices being over 600¢ in Victoria.
The east coast trade steer indicator averaged 570¢, while feeders are also strong, at 280¢/kg lwt.  Even on the young cattle front, it is only restocker types which are suffering the discount.
Export beef prices continued to creep higher. This week it was thanks to rising values in the US, which hit 223.5US¢/kg swt. It's not quite a new high, but it has only been half a cent stronger back in April, over the past two years.
Steiner's weekly report on the North American imported beef market was blaming weaker beef imports from New Zealand for strong 90CL values in the US. Guess where NZ's beef is going?  If you guessed China, you would be right.
Next week?:
Demand for export beef has the 90CL in our terms just 18¢ off an all-time high. It's little wonder processors are maintaining prices to attract cattle. Cattle markets are now very much a tale of store versus finished. A failing spring is likely to see this continue, as we now look for northern summer rain to kick start the store market again.