Surge in throughput puts a dampener on prices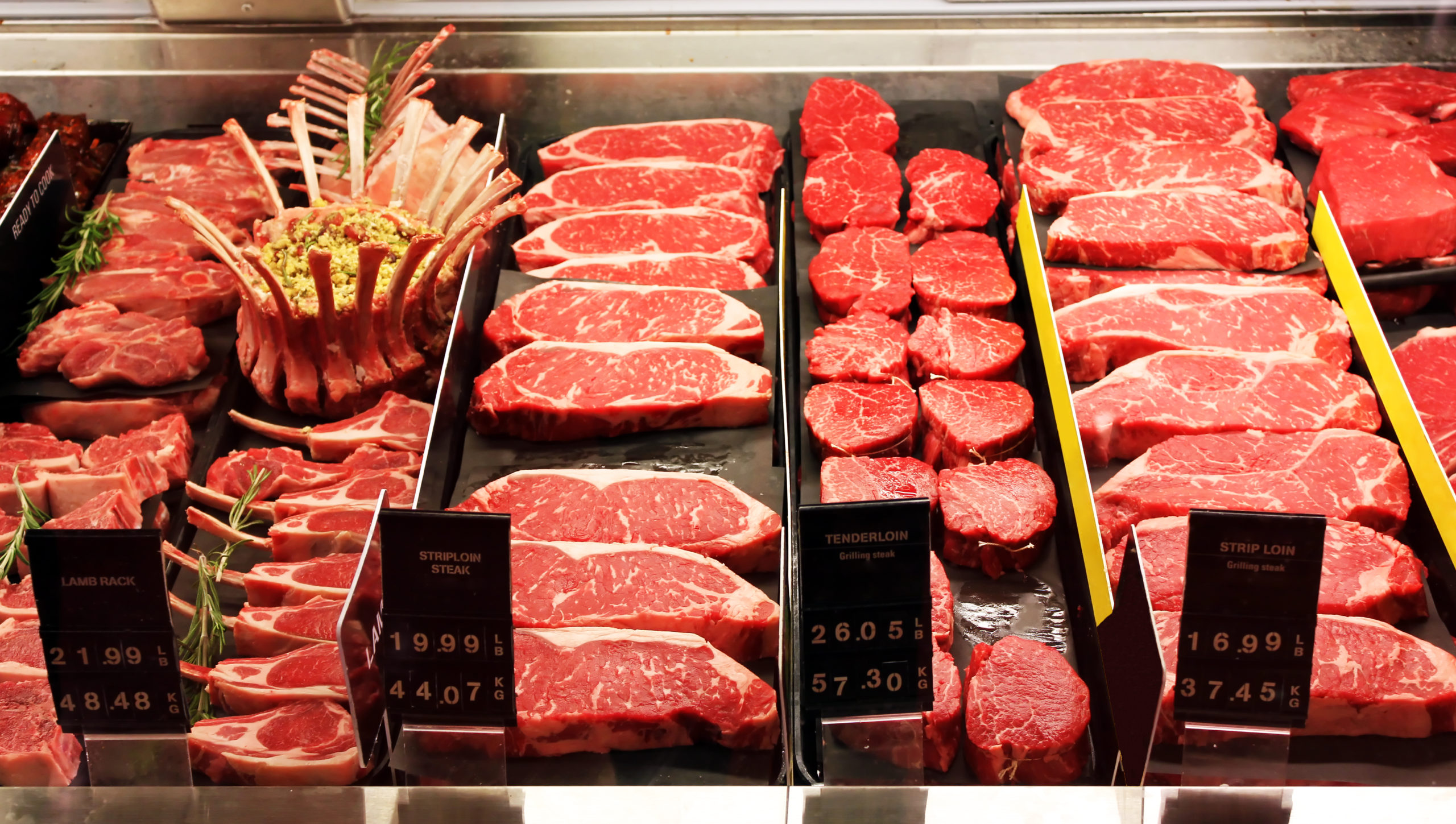 A rush to offload cattle this week has seen yardings surge and domestic cattle prices probe lower. Processors appear to be increasing their activity in response to domestic demand for red meat and offshore beef export prices lifted on supply chain concerns and consumer stockpiling.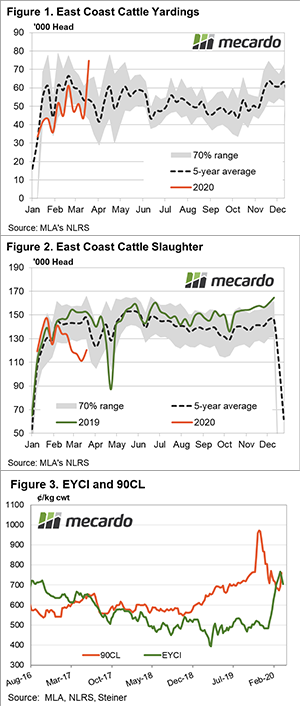 East coast cattle yardings have lifted 70% in recent weeks as producers respond to Covid-19 shutdown uncertainty by offloading stock. Throughput levels have gone from running 17% below the five-year trend to 40% above the trend in a matter of weeks (Figure 1).
This week, Victorian store sales were postponed and Meat and Livestock Australia (MLA) have announced some changes to the way saleyard data will be reported with some of the regular indicators becoming unavailable for the foreseeable future.
As of mid-week, east coast cattle categories reported by MLA's NLRS service were all showing price declines ranging from 14¢ to 37¢. On Wednesdays close, the Eastern Young Cattle Indicator (EYCI) was holding just above 700¢/kg cwt, National Heavy Steer was off 8¢ to 329¢/kg lwt and in a little bit of bright news the National Medium Cow managed a 4¢ lift to 253¢/kg lwt.
A couple of weeks back we had heard some suggestions that large food retailers were asking processors to increase product delivery as red meat ran off the shelves of many supermarkets. A look at the east coast slaughter figures shows a definite lift in activity with weekly volumes bouncing 8% off the seasonal low. Despite the gain, east coast slaughter remains 18% under the five-year average level for this time in the season (Figure 2).
Panic buying of beef in the US at the retail level and some concern over the ability for the supply chain to deliver product amidst lockdown has flowed through to higher imported beef prices this week with the 90CL frozen cow lifting 10% to 760¢/kg cwt and putting the benchmark indicator back at a premium to the EYCI (Figure 3).
Next week
In these uncertain times, it is hard to predict from one day to the next let alone a week or more out. However, producers are likely to keep bringing stock forward while the situation remains unclear as cash is going to be king so prices are expected to continue to soften in the short term.
With MLA providing limited reporting into the next month (at least) we will be doing our best to run the analysis on the data that will be available. Stay safe, stay indoors (or on your property) if you can and wash your hands regularly.